Our favourite books of the year delve into everything from prisons to utopias, slashers to ghost stories, and American dreaming to American failures.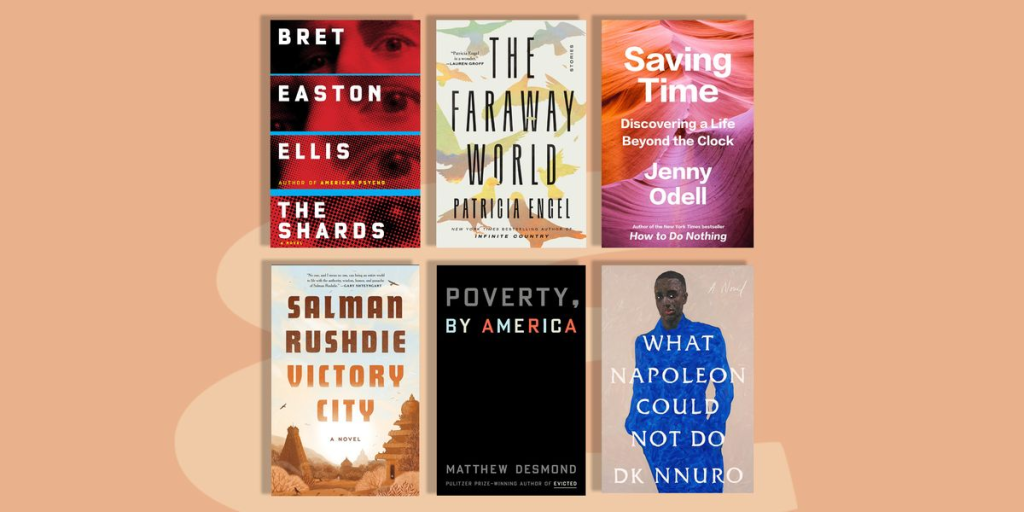 As we approach the halfway point of the year, 2023 has yielded a massive bounty of extraordinary new reads—in fact, the stacks are towering over us here in the Esquire books department.
If you're looking to read more as the days grow longer and brighter, then you've come to the right place. We've rounded up our favorite books of the year thus far, which range from debut works by emerging voices to new outings for canonical writers. Our favorite titles delve into everything from prisons to utopias, slashers to ghost stories, and American dreaming to American failures.
Whether you're into novels, short stories, memoirs, or nonfiction, there's something here for every type of reader. Not all of these books have hit shelves yet, but if you see something you like, pre-order it now and thank yourself later. When it arrives in your mailbox weeks from now, after you've long forgotten about it, it'll be like a gift from Past You.
1) The Wager, by David Grann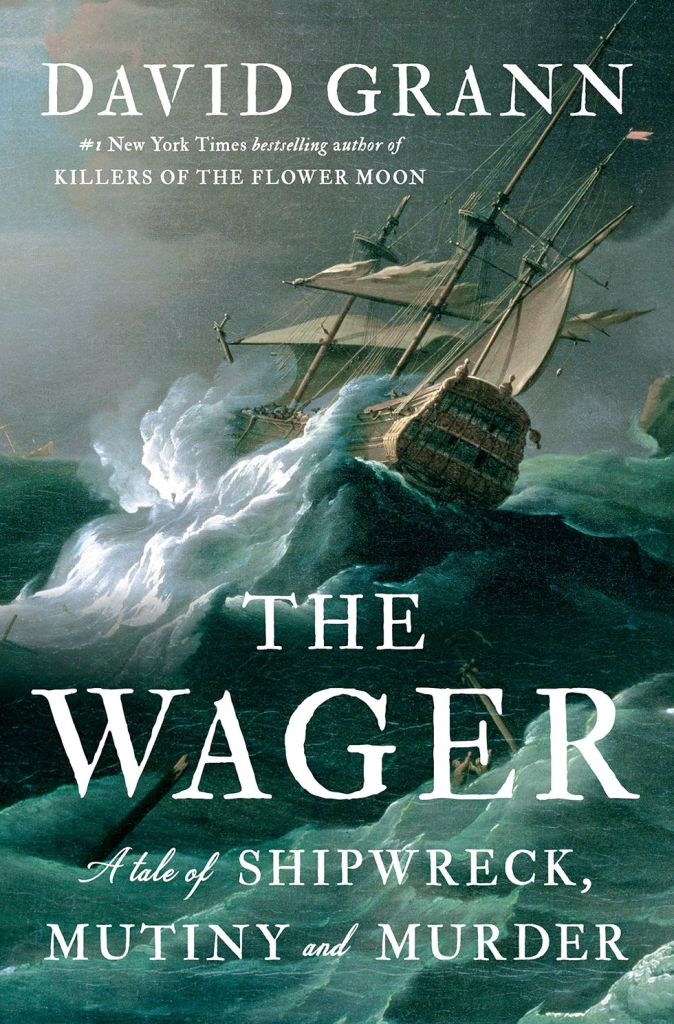 One of our finest nonfiction storytellers returns with a swashbuckling epic about shipwreck, scandal, mutiny, and murder. In 1741, when a British naval vessel was shipwrecked on a desolate island off the coast of Patagonia, its crew divided into factions and descended into violence. After five months marooned, some seamen sailed away in makeshift boats, abandoning their captain and his few remaining loyalists. Survivors of this perilous journey back to England were hailed as heroes—until the captain made a miraculous return, accusing his officers of mutiny. What followed was a court martial and a vicious war of words, with each side spinning a narrative to avoid death by hanging. Masterfully structured from a wealth of firsthand accounts, like logbooks, correspondence, and court martial testimony, The Wager is a thrilling voyage about tall tales, at sea and on land. Read an interview with the author here at Esquire.
2) A Living Remedy, by Nicole Chung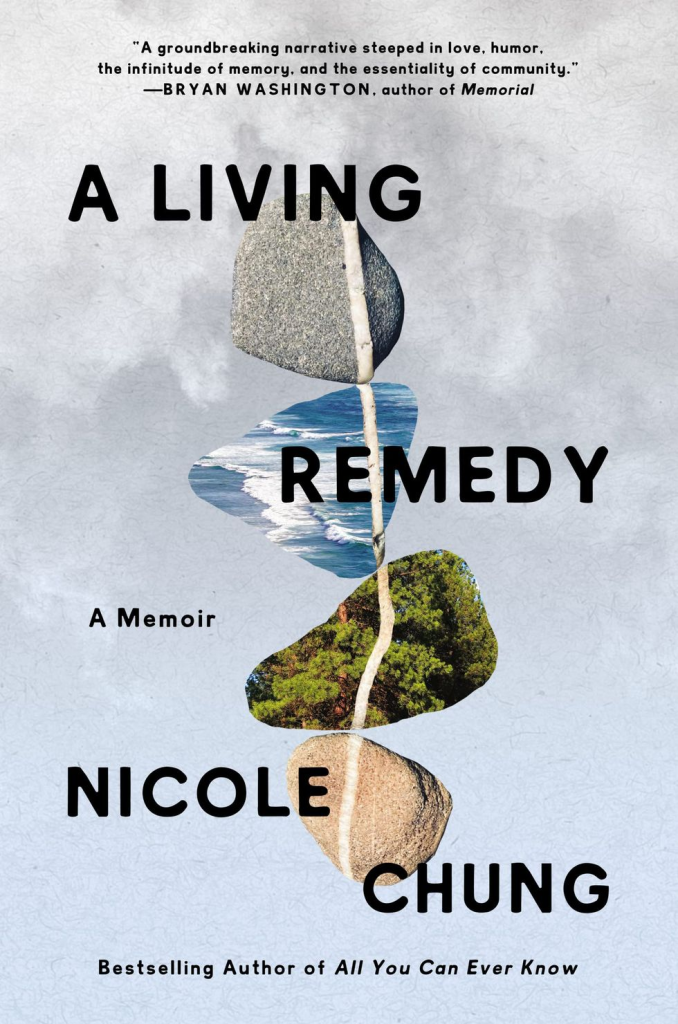 In this gutting memoir, an adopted daughter wrestles with grief, loss, and regret. Growing up in rural Oregon, Chung often felt "racial isolation" as the Korean-American daughter of white parents, who lived paycheck to paycheck. Many years later, after finding a community and a home on the East Coast, Chung suffered two devastating blows: within the span of two years, she lost her father to kidney disease and her mother to cancer. A Living Remedy recounts the agony of watching them grapple with their health amid financial instability and a dysfunctional healthcare system. Chung describes her father's death as "negligent homicide, facilitated and sped by the state's failure to fulfill its most basic responsibilities to him and others like him." Keep the tissues close for this visceral and wrenching memoir—you'll need them. Read an essay by the author here at Esquire.
3) The Guest, by Emma Cline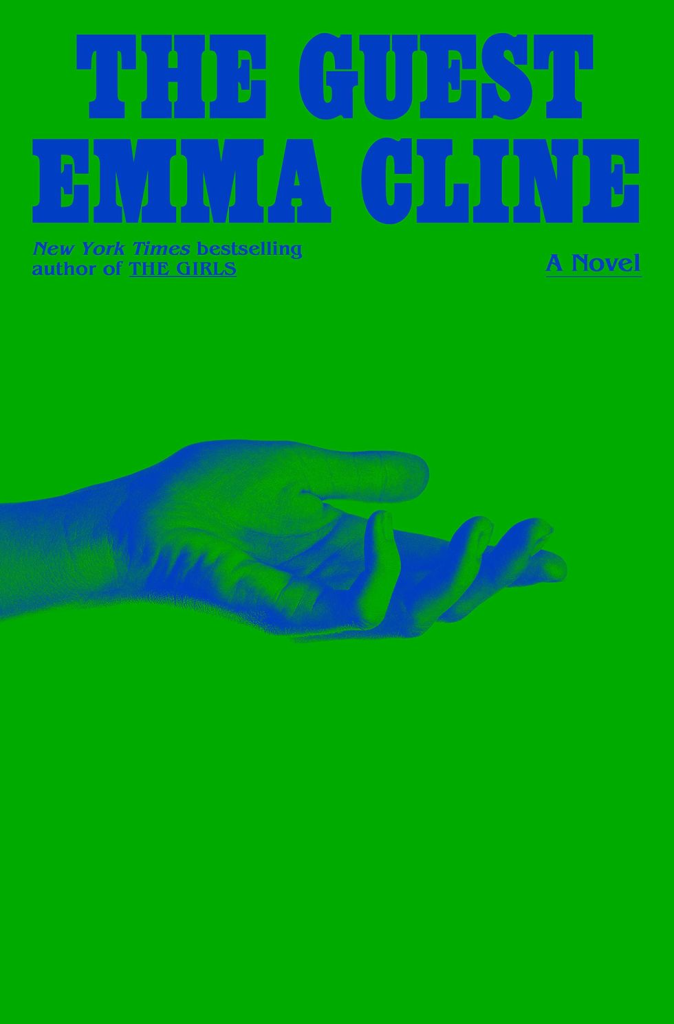 With her propulsive third book, Cline confirms her reputation as the literary prophet of women on the brink. Her latest outing stars Alex, a 22-year-old grifter who makes ends meet by ingratiating herself with wealthy older men. When Alex miscalculates and runs afoul of her latest beau, she's sent packing just one week before his annual Labor Day party, leaving her homeless. Rather than face the truth, Alex determines that if she can just make it through the week, she'll be welcomed back at the party. Drifting through a languid summer week in the Hamptons, Alex folds into rarefied enclaves where she pretends to belong, and with each passing day, her perspective becomes even more dangerously warped. Dreamlike and disaffected, this charged study of class and gender lingers like a bad sunburn.
4) Chain-Gang All-Stars, by Nana Kwame Adjei-Brenyah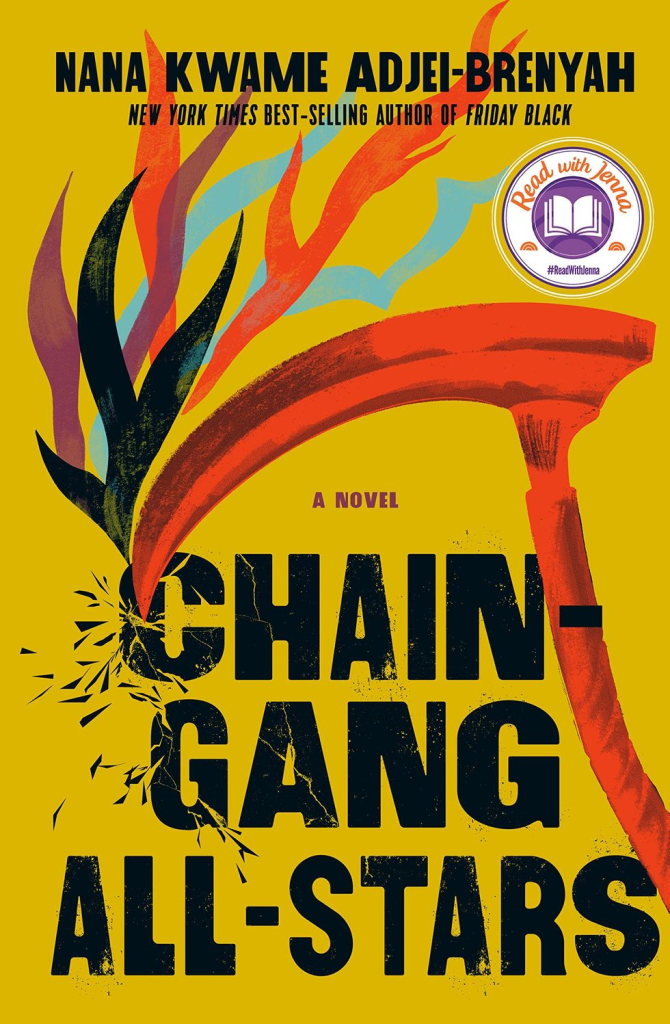 Ever since his breakout debut, Friday Black, we've been eagerly awaiting Adjei-Brenyah's sophomore outing. Nearly five years later, it's finally here, and it surpasses all expectations. In a dystopian United States, the prison-industrial complex has gone private, leaving incarcerated people with no choice but to compete for their freedom in the Criminal Action Penal Entertainment system. Loretta Thurwar and Hamara "Hurricane Staxxx" Stacker have traveled together for years as Links in the same Chain-Gang, but as Thurwar nears her freedom, she contemplates how to bring dignity to her multi-racial and multi-gendered coalition of fellow gladiators. Reading Chain-Gang All-Stars in a nation addicted to violent sports that brutalize athletes of color, Adjei-Brenyah's acerbic vision lands like a lightning bolt of truth. Read an exclusive excerpt here at Esquire.
5) Monsters: A Fan's Dilemma, by Claire Dederer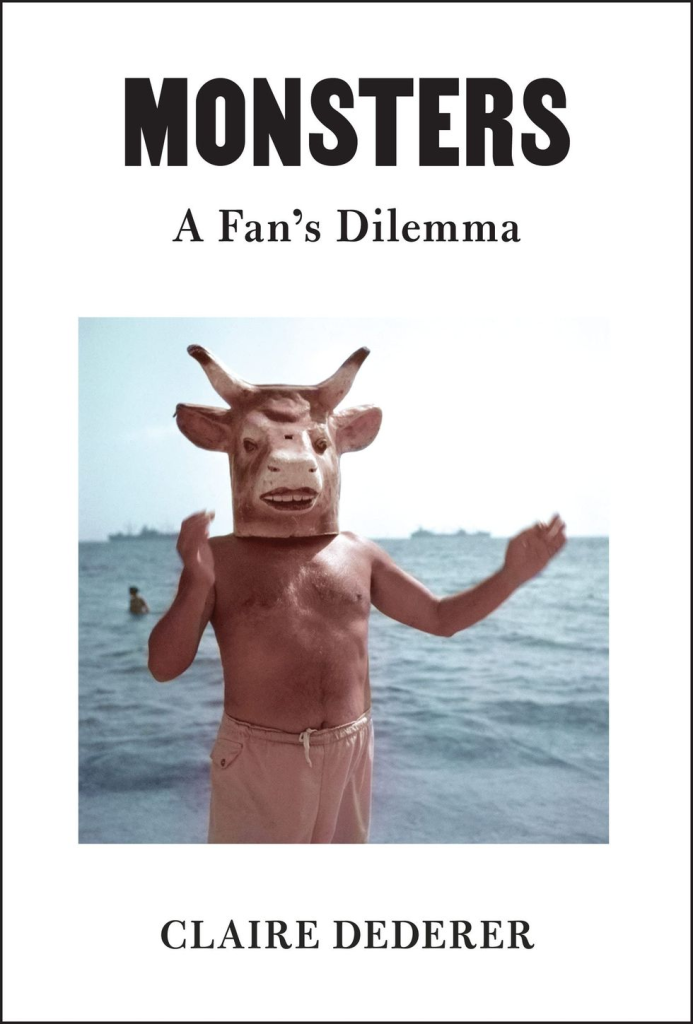 What should we do when we love the art, but hate the artist? In Monsters, one of our sharpest critics delivers a bracing meditation on the thorniest questions of the #MeToo era. Can we ethically consume the art of monstrous artists? Do we hold monstrous women to different standards than monstrous men? In the age of parasocial relationships, how much does fandom define us, and what's a fan to do when our favorite artist betrays us? Dederer contends that these contradictions are baked into the endeavor of making and loving art. Lucid and fierce, generous and unflinching, Monsters is the most exhilarating study on this topic to date. Read an interview with the author here at Esquire.
6) The Sense of Wonder, by Matthew Salesses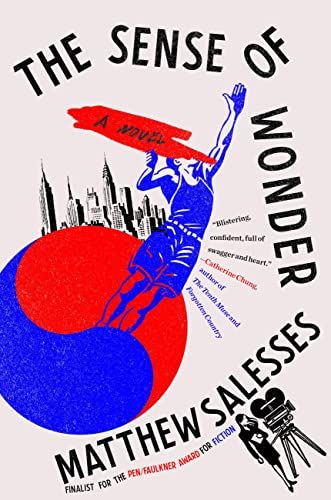 In his kinetic fourth novel, Matthew Salesses introduces two unforgettable protagonists striving to expand what's possible for Asian Americans. First, we meet New York Knicks player Won Lee, an under-appreciated point guard living in the shadow of the team's star player. When Won steps into the spotlight, he leads the team to a stunning victory streak, but newfound celebrity doesn't make Won's life any easier—in fact, he continues to face racism both cutting and coded from his coaches, fans, and teammates. Salesses also introduces Won's girlfriend, Carrie Kang, an ambitious producer of Korean dramas fighting to bring the beloved form to an American market. At once a heart-pumping sports thriller, a winsome romcom, and a metafictional meditation on love, The Sense of Wonder lands like a triumphant half-court shot. Read an interview with the author here at Esquire.
7) The Shards, by Bret Easton Ellis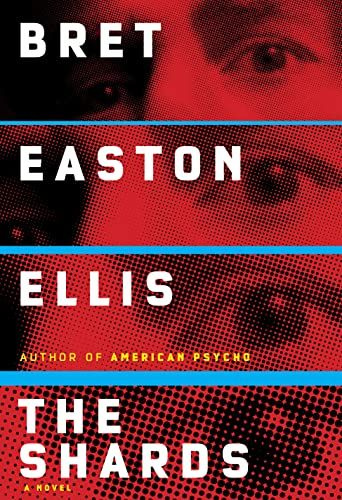 In his first novel in thirteen years, Ellis plays the hits, delivering everything that superfans want from him and more: sex, drugs, violence, crime, privilege, secrets, you name it. Here, the author weaves a sleek metafictional tale set in 1980s Los Angeles, where a teenager (also named Bret Easton Ellis) spins out as his life of privilege and debauchery collides with a series of grisly murders. The coke-addled prep school backdrop of Less Than Zero fuses with the stylized ultraviolence of American Psycho as young Bret and his classmates become obsessed with—and then victimized by—the Trawler, a serial killer terrorizing the Valley. Seductive and spooky, this noirish slasher marks a welcome return for the author. Read an exclusive excerpt here at Esquire.
8) The Faraway World, by Patricia Engel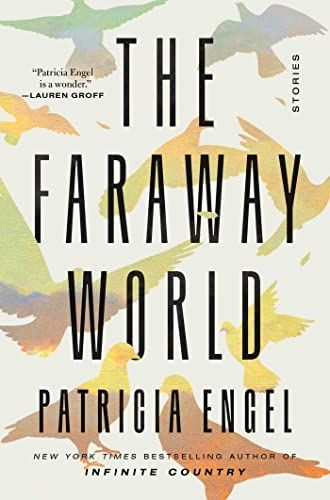 Fresh off the triumph of Infinite Country, one of our most essential writers returns with ten big-hearted tales of love, struggle, and regret set in the Colombian diaspora. In one standout, "Libélula," a Colombian housekeeper takes a fateful job with a wealthy Colombian family in Manhattan, orbiting the lady of the house and her secret infidelities. Elsewhere in the collection, "The Book of Saints," a punchy and surprising modern love story, volleys between the perspectives of a Home Depot manager and his mail-order Colombian bride. Engel's gift for dialogue and her lyrical powers of description make these stories crackle, but it's her bittersweet insight into the costs of leaving—and staying!—home that will lodge The Faraway World in your heart.
9) What Napoleon Could Not Do, by DK Nnuro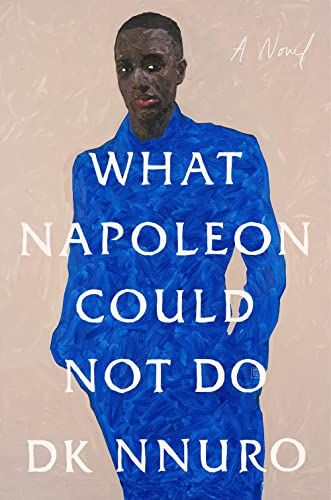 In this spellbinding debut novel, two Ghanaian siblings chase the same dream of making a new life in America. Belinda, the younger and brighter child, achieves "what Napoleon could not do": she moves to the United States for college, becomes a lawyer, and marries a wealthy Black businessman. Meanwhile, back in Ghana, her older brother Jacob seethes with jealousy, repeatedly petitioning the American government for a green card. But as Belinda soon learns, hers and Jacob's dreams of the promised land don't square with the lived experience of African Americans like her husband, who face relentless racism and marginalization. In this compelling and insightful debut, Nnuro delivers a nuanced exploration of the American Dream's broken promises.
10) Don't Fear the Reaper, by Stephen Graham Jones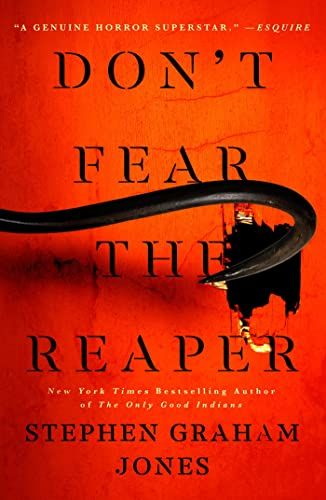 Jones's chilling Indian Lake trilogy continues with Don't Fear the Reaper, a bravura sequel to 2021's My Heart is a Chainsaw. Four years after the carnage that concluded My Heart is a Chainsaw, Jade Daniels returns to Proofrock, Idaho just as legendary serial killer Dark Mill South escapes from prison. Jade has tried to put her horror-loving persona behind her, but when bodies pile up as Dark Mill South makes a bloody stab at avenging 38 Dakota men hanged in 1862 (the largest mass execution in American history), she'll have to embrace her final girl status once and for all. Gory and thrilling, Don't Fear the Reaper is a palm-sweating slasher that both satisfies and subverts its genre conventions. Now when is Book Three coming?
11) Victory City, by Salman Rushdie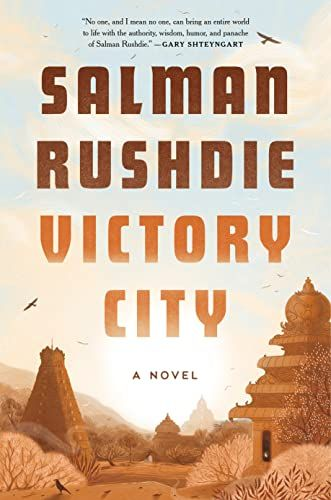 Fifteen novels into a legendary life in letters, Rushdie's formidable powers of imagination remain unrivaled. In his latest, an epic tale set in fourteenth-century India, a young woman becomes instrumental to the centuries-long rise and fall of a fantastical empire. Vijayanagara, or Victory City, was a real place—the seat of a Hindu empire, said to be one of the biggest and most splendid cities of the medieval world. In Rushdie's telling, we see the city (called "Bisnaga" here) through the eyes of Pampa Kampana, a girl who becomes the vessel of a goddess and devotes her 247 years of life to building, populating, and later saving this fantastical place. Rich in shifting allegiances, palace intrigue, and divine myth, Victory City unspools like an ancient epic. It's a breathtaking adventure, told as only Rushdie could tell it.
12) Palo Alto, by Malcolm Harris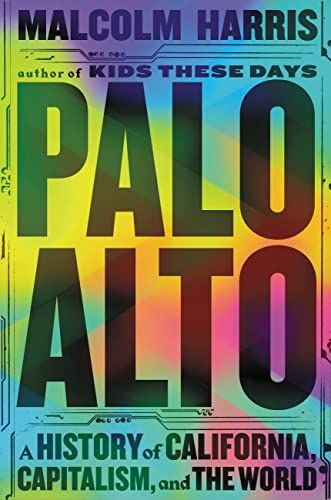 Billed as "the first comprehensive, global history of Silicon Valley," Palo Alto lives up to its description, but it's also so much more—in these whopping 720 pages, you'll find nothing short of a history of capitalism. Harris deftly charts the long shadow of extraction in Northern California, from settler colonialism to robber barons to counterculture capitalists. The rapacious greed of today's Silicon Valley, he argues, is the product of 150 years of damning local history. A monumental work of research and imagination, Palo Alto is destined to sit on a high shelf next to other unforgettable works of national history.
13) I Have Some Questions for You, by Rebecca Makkai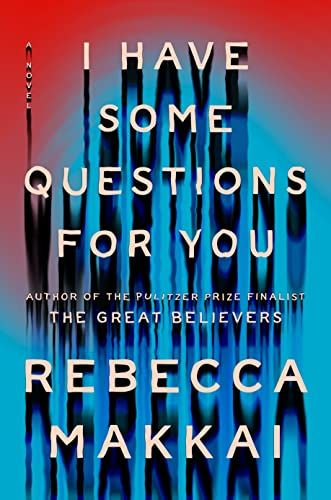 Makkai's first novel since the Pulitzer Prize finalist The Great Believers centers on the long shadow of a boarding school murder during the 1990s. Decades later, when a successful podcaster returns to her alma mater as a teacher, she meets two students producing a podcast about her late roommate's murder, causing her to re-examine her own understanding of what happened, and the role gender and race played in the case. Could the man in prison be innocent? Juicy and propulsive, I Have Some Questions For You is a clever pageturner about the repercussions of how stories are crafted, in courtrooms and podcasts alike.
14) The Big Myth, by Naomi Oreskes and Erik M. Conway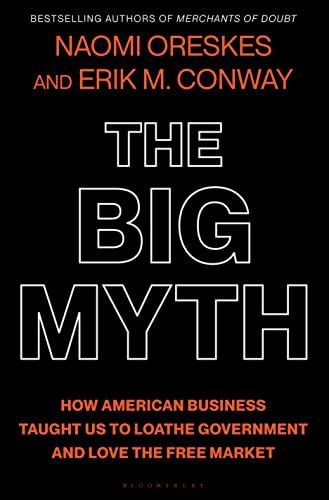 Two historians strike at the heart of our contemporary crisis in this scorching indictment of free market fundamentalism. In The Big Myth, Conway and Oreskes ask, "How did so many Americans come to have so much faith in markets and so little faith in government?" To answer that question, we have to roll the clock back to the early 20th century, when business leaders defended child labor, suppressed unions, and began to advance a free market doctrine that would shape the next century of American life. At once radical and radicalizing, The Big Myth paints a damning picture of how capitalism has destroyed democracy—and how we can change, before it's too late.
15) Users, by Colin Winnette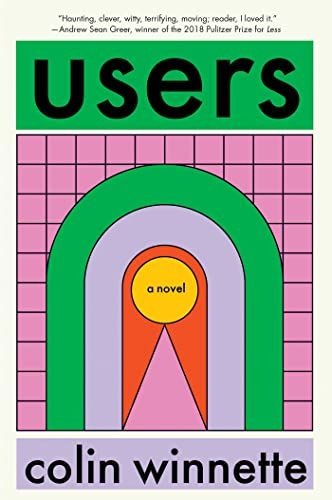 In this claustrophobic tech thriller, the inventor of a cutting edge virtual reality game descends into alienation when he begins to receive anonymous death threats. Panic jeopardizes his career, his marriage, and his bond with his children, forcing him to make a hail Mary pitch for a revolutionary VR device—but the technology has devastating consequences. Lived reality and virtual reality blur in this gripping cautionary tale about technology's ability to isolate us from what's real and important. Gripping, clever, and terrifying, Users sucks you in just like a video game.
16) Saving Time, by Jenny Odell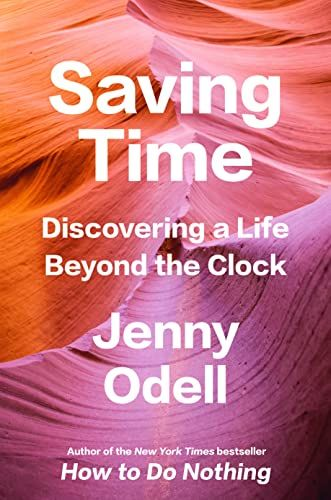 The visionary author of How to Do Nothing returns to challenge the notion that "time is money." In this hopeful and subversive cultural history, Odell traces the origins of our market-based understanding of time, arguing that how we organize our days has always been "a history of extraction, whether of resources from the earth or of labor time from people." Odell's research is rigorous, but Saving Time's real triumph lies in her road map for experiencing time outside the capitalist clock. Instead of "hoarding" time, we should "garden" it, attuning ourselves to the natural world and prioritizing meaningful human connections. Expect to feel changed by this radical way of seeing.
17) Poverty, by America, by Matthew Desmond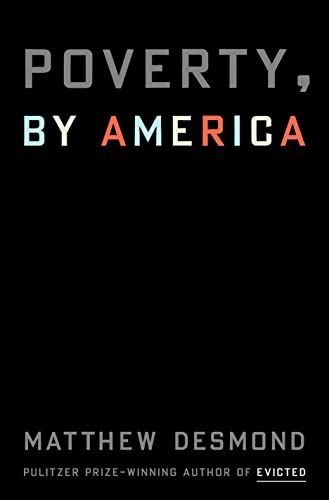 The Pulitzer Prize-winning author of Evicted returns with another paradigm-shifting inquiry into America's dark heart. This time, Desmond asks: how does the United States, the world's richest nation, have more poverty than any other advanced democracy? Poverty, by America argues that poverty persists because the financially secure benefit from it, with landlords, banks, corporations, and politicians all reaping staggering gains from overcharging and under-serving Americans in need. Desmond advances a fierce argument: that alongside "aggressive, uncompromising antipoverty reforms," it would take just $177 billion to end hunger and homelessness in America. As always, Desmond delivers a radical vision: a book that urges us to abandon old ways of thinking and dream a new path forward.
18) Lone Women, by Victor LaValle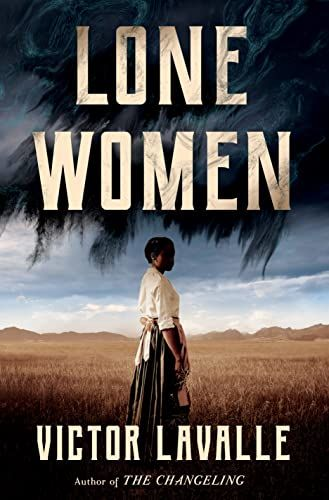 Violent delights abound in this historical horror tale from one of the genre's most exciting voices. In 1914, Adelaide Henry sets fire to her childhood home and flees eastward, carrying only a locked steamer trunk containing a mysterious secret. She hopes to outrun her past and start a new life in Montana, where "lone women" can stand on their own two feet as homesteaders. But as the sole Black woman in a too-white town, Adelaide isn't welcomed with open arms—and when the lock on her steamer trunk is broken, all hell breaks loose. Rich in secrets, suspense, and dread, LaValle's latest is a gripping and heartfelt thriller about how lone women survive a harsh world.
19) Y/N, by Esther Yi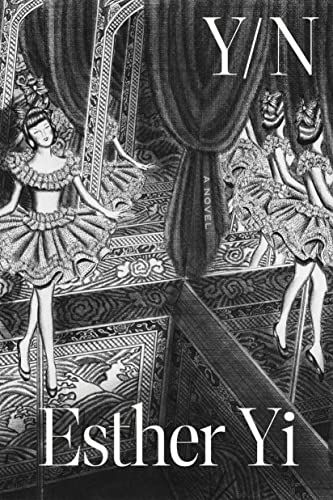 As chatter about parasocial relationships burns up social media, this debut novel, a Kafkaesque fever dream about fandom and obsession, arrives right on time. For a Korean-American copywriter living in Berlin, life begins anew when she first discovers Moon, a dreamy K-pop superstar. Soon enough, she's overpowered by fervent devotion, penning fanfiction in which "Y/N" (your name) imagines her way into romantic encounters with her boy band hero. When Moon abruptly retires, our narrator travels to Seoul to find him, making for a madcap journey of self-destruction and self-discovery. Haunting yet playful, immersive yet unreal, Y/N is a brilliant dissection of consumption in all its forms—how we consume art, and how it consumes us.
20) Biography of X, by Catherine Lacey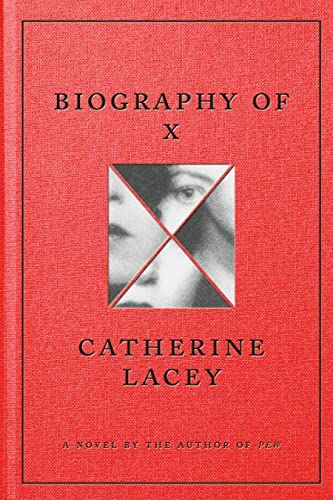 If Pew, Lacey's visionary 2020 novel, seemed like the height of her ambition, think again. Now, she's back with an even more staggering achievement: Biography of X, an alternate history of the United States told through the eyes of a grieving widow unraveling her late wife's secrets. Determined to write an accurate biography of her wife, the famous performance artist X, crime reporter C.M. Lucca goes in search of X's mysterious past. The quest sends her into the dark heart of a post-war America split into two territories, and deep into the inconsistencies of X's shapeshifting past. All roads lead to one final destination: the truth about their marriage, which isn't what it seems. In this masterpiece about the slippery nature of art, identity, and truth, Lacey contemplates a question that haunts us all: can we ever truly know the people we love?