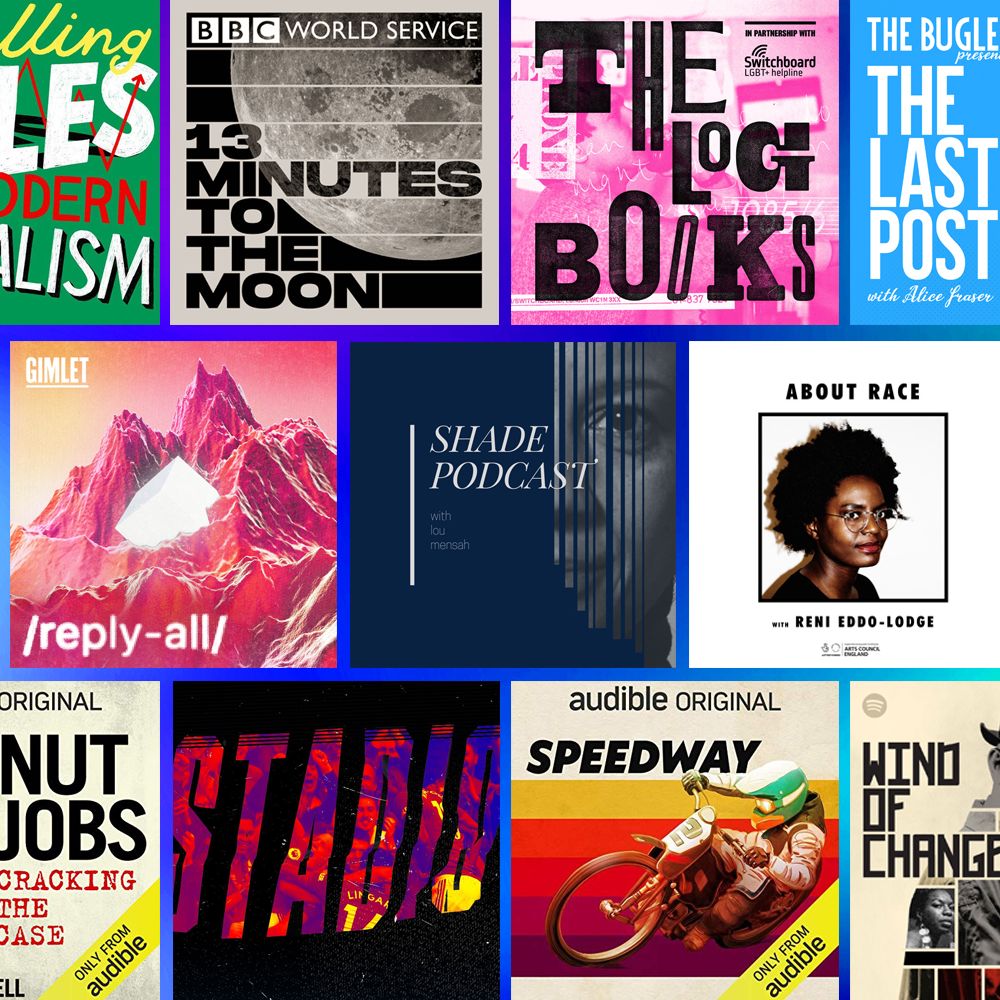 As you can see by the amount of podcasts which qualify for a 'best podcasts' list, there's never been a better time for podcasts. Though the format has been around for a couple of decades now, it's only in the last few years that they really hit their stride. You might say that we're living through a golden age of podcasts, if you're the kind of person who needs all their culture categorised into neat eras.
But podcasts themselves seem to live in the wild. You need a David Attenborough to point the way through the undergrowth and stop you wasting time wandering down dead ends. So to that end, this is our pick of the best new podcasts, as well as our highlights from long-running favourites. We've even herded them into neat little categories for you too.
"Where's the funny ones?" you might start griping. "I like the funny ones. And what about true crime? I was only here for some true crime, and now it's all gone."
Chill out mate. They're in their own spin-off lists: this one's the comedy one, and the true crime one is here. We've hived off the best of the BBC's podcasts into a separate list too, because there are absolutely loads. Nice one, the Beeb.
So, this is it: our pick of the best podcasts of 2023. Need anything else? Want us to pop your Airpods in for you too? Oh, go on then. We're all friends here.
Current Affairs Podcast
A Very British Cult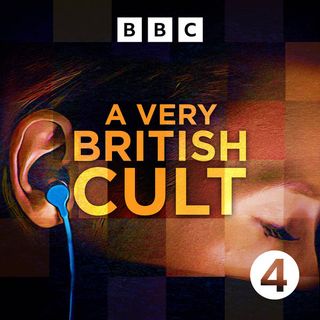 If this initially sounds quite kooky and fun, just know that it's nothing of the sort. When a man named Jeff found himself lacking focus and restlessly looking for ways to pick himself up, he landed in a self-improvement webinar. He was picked out by one of the men running it as being particularly promising: open, hard-working, a keen student. Join my organisation, the man said, and we'll mentor you in the ways of business. So Jeff joined Lighthouse, and a nightmare started – though he can only see it for what it was now he's escaped it. Lighthouse is accused of operating exactly like a cult, separating its members from their families and persuading them to give up everything they have to the organisation. Jeff ended up giving £131,000 to Lighthouse as 'investment'; the returns were dubious. Caitlin Nye's investigation uses Lighthouse's own tapes of meetings and interviews in this podcast – the organisation says it tapes everything for transparency, while former members say it's to hold the more sensitive admissions they make as collateral if they try to leave – as well as clearly laying out how Lighthouse worked. There's also an hour-long BBC3 documentary telling the same people's stories, but the eight-episode series gives them their proper airing which climaxes with a showdown with Lighthouse leader Paul Waugh.
The Rest is Politics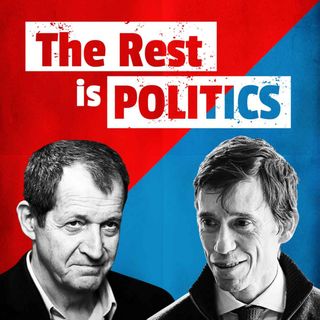 One of the many oddities of British politics in 2023 is that former devil incarnate Alastair Campbell is now the cuddly uncle of centre-left politics, and sweet, wet-eyed May-era Tory MP Rory Stewart now spends much of his time throwing Molotov cocktails at the party he used to work for. Despite only getting going in July of 2022, their double has swept all before them: at one point around the Liz Truss resignation they had three episodes in the top four on Apple's download charts.
The secret sauce – and what sets them apart most starkly from the lobby journalist podcasters – is in Campbell and Stewart's willingness to spill the beans on the intricacies and absurdities of life in Parliament and British politics, and a slight to-hell-with-it sense of indiscretion toward many of those they crossed paths with in politics now that they're out of the front line. Yes, it's a little bit #FBPE centrist dad fodder. But it's still really good.
Trashfuture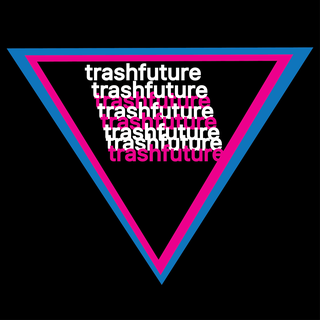 It scarcely needs repeating, but Britain is in a very, very strange place now and has been for quite a long time. Making sense of things by looking at YouGov polls and whatever the lobby hacks are hearing can only explain things so far, and Trashfuture is about as far from the usual spoddy, insiderish British politics podcasts as it's possible to get. Instead, everything is refracted through the lens of tech and social media, and the slow degradation of our political system over the last two decades. It's a lot funnier than that makes it sound. Only here will you get reminders that Angela Rayner was once asked on Question Time whether the Labour Party would nationalise sausages.
Spin-off podcast Ten Thousand Posts with Hussein Kesvani and Phoebe Roy goes further into the intersection of Twitter and Facebook and British culture, and how 'poster's brain' – the need to say stuff online which no normal human being ought to, simply because it sounds good online – has infected the commentariat and political classes.
Hot Money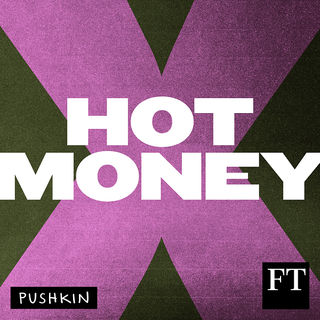 When the FT's Patricia Nilsson started looking into who owned the biggest company in the global porn business, she was stumped. Nobody knew. So where was all the money going? Her deep, deep dive into a confusing world where gigantic torrents of cash swirl between unknown and frequently slightly alarming places. She manages to elucidate the power structure that often sucks cash upwards and away from creators, and tells the story of the explosion of porn sites during the mid-Noughties which blew apart the underground industry which had grown over the 20th century. It's a collision of two of the deepest and most human of desires: the call of the horn; and the dirtier, darker lure of hard cash.
It's... Wagatha Christie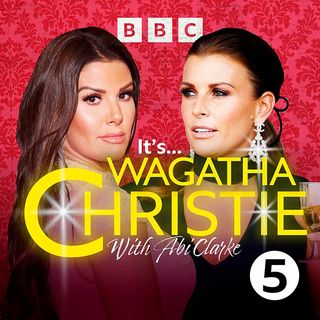 The only ongoing libel trial of 2022 that wasn't a completely poisonous mess with genuinely terrible consequences, the action taken against Coleen Rooney by Rebekah Vardy has been pure joy. The sleuthing. The back-biting. The courtroom portraits. The series of very unfortunate technical glitches and crucial evidence dropped into the North Sea. This podcast lays the groundwork and then goes day-by-day through the trial, into every delicious detail. For the record, though, the better pun would have been The Scousetrap.
Smoke Screen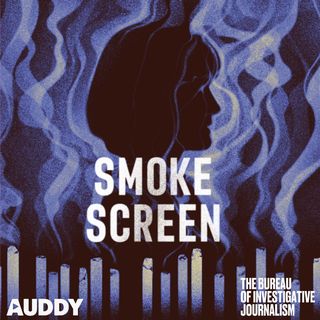 You'll no doubt be shocked to learn that the tobacco industry isn't quite as squeaky clean as it likes to make out. This collar between Auddy and the Bureau of Investigative Journalism digs into the Serious Fraud Office's probe into British American Tobacco, and the attorney who blew the whistle when she was told to spy on tobacco smugglers in South Africa. This is an intriguing mixture of stringent journalism, illumination of murky corporate practices and personal account of what it means to stick your neck out and take on the biggest of Goliaths.
Conflict of Interest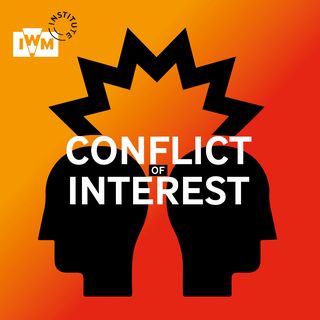 Even if you consider yourself extremely on top of the currents of geopolitics, it can be hard to riddle out exactly why conflicts start, where and how. The Imperial War Museum's new podcast lays out the roots of recent wars from the Troubles to the Yugoslav War of the early Nineties, and Afghanistan to Yemen. Celebs take on the role of asker-of-obvious-questions to the experts who show them around the museum itself and present objects and stories which show how we got to where we are, and so far it's featured Jamali Maddix and The Guilty Feminist's Deborah Frances-White.
Human Resources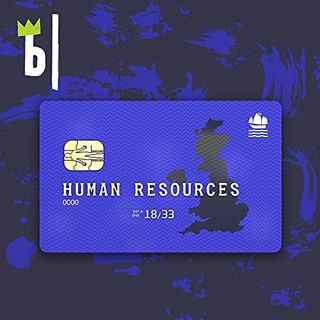 The reliably excellent Broccoli Productions explores the lingering links between the transatlantic slave trade and modern Britain. Yes, it's sort of a history podcast, but if you want to make sense of the ongoing push to decolonise areas of public life and reckon with Britain's role in the slave trade – spoiler alert: we were pretty keen on it for a long time – then this is an engaging, typically thoughtful way of doing it. Moya Lothian-Mclean, journalist and descendent of both Black African enslaved people and white slave owners, presents and takes us on a journey which starts at Lady Hawkin's School in Herefordshire – named for the wife of Britain's first slave trader.
The Fourcast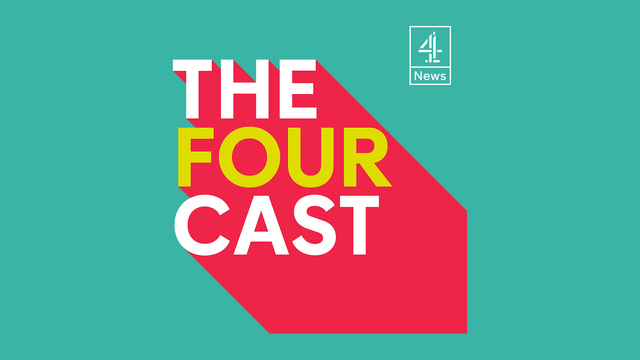 Channel 4's thrice-weekly deep dive into a single issue in the news has taken in football's reckoning with former players developing dementia, how African nations have managed to contain coronavirus, whether the pandemic will lead to Scotland jumping ship from the union, and an affecting investigation into the life of one woman who was one of the 39 Vietnamese migrants found dead in the back of a lorry in Essex in 2019.
Today in Focus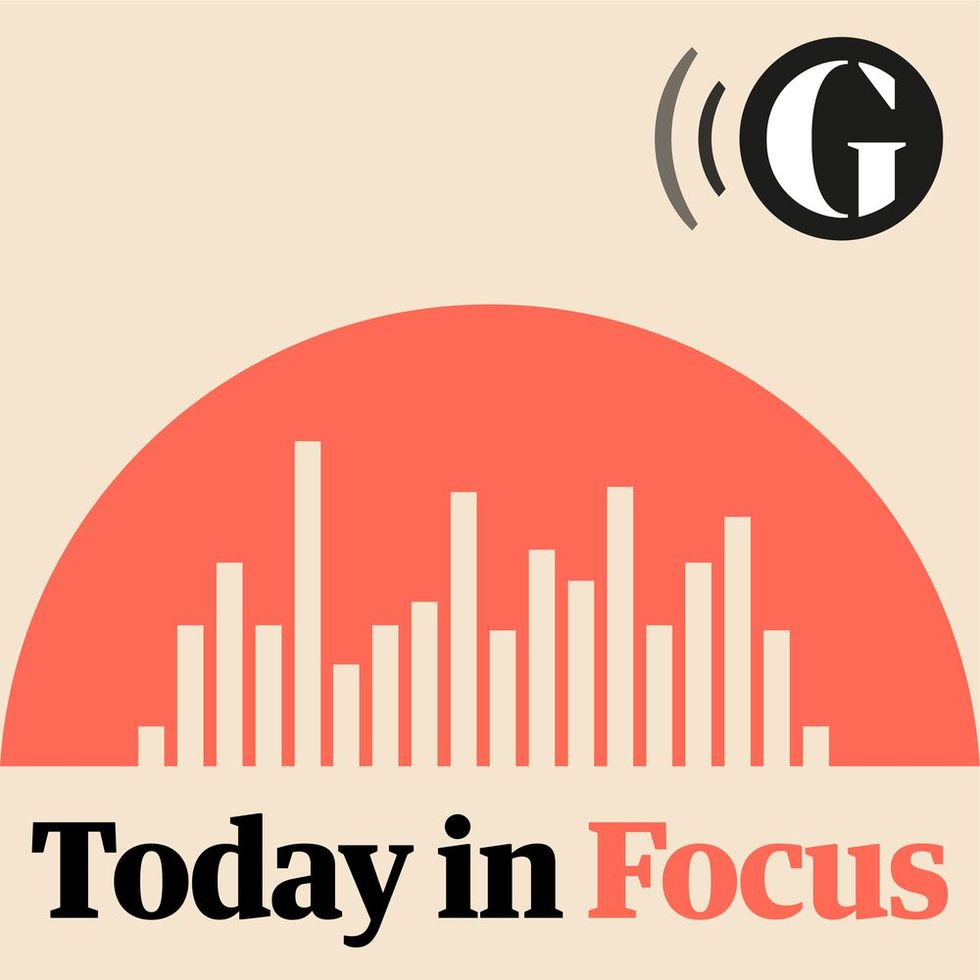 Given how quickly everything's moving at the moment, anything more than a 30-minute catch-up can feel out of date almost immediately. The Guardian's daily podcast is an essential primer on everything that's going on right now, and it's been particularly good on the Russia-Ukraine war lately.
The Beautiful Brain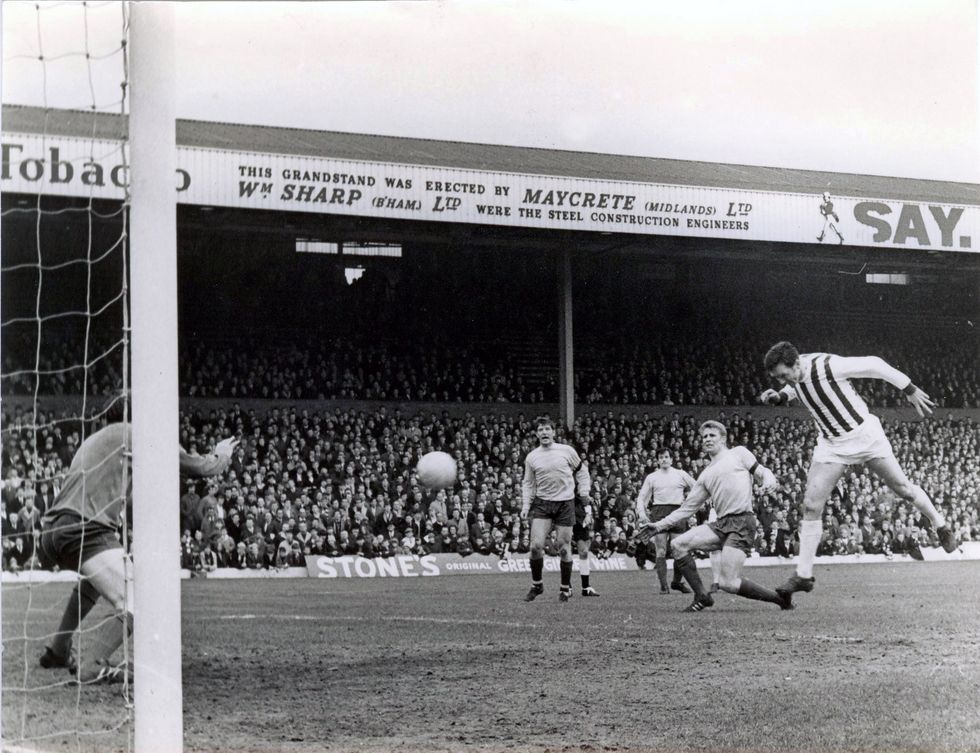 Jeff Astle was - and remains - The King, an FA Cup winner and West Brom's legendary 137-goal striker known for his aerial ability. When he died in January 2002 at the age of 59, though, he'd spent his last years living with dementia-like symptoms. A coroner found that minor traumas to his brain had caused the degenerative brain condition chronic traumatic encephalopathy (CTE), and recorded a verdict of death by industrial injury - the first time blame for the condition had been placed squarely on heading heavy leather footballs day after day. This four-parter follows Astle's story via raw, intensely moving interviews with his wife Laraine and daughter Dawn, before reporter, producer and host Hana Walker-Brown explores how CTE affects survivors of domestic violence and asks: what does the science tell us to do, and who's responsible for making it happen? It's a gripping and essential - if often overwhelmingly poignant and righteously enraging - listen, as much a call-to-arms as a piece of investigative journalism.
Today, Explained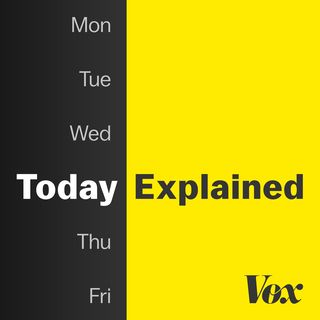 Vox's excellent Explained digested news strand was a hit on YouTube and Netflix, and it drops new 20-minute podcast episodes every day.
Drama podcasts
The Sandman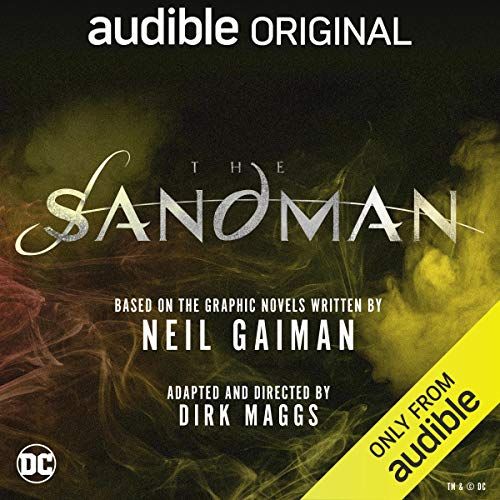 This is a proper blockbuster adaptation of Neil Gaiman's graphic novel. Look how stacked the cast list is: James McAvoy, Riz Ahmed, Michael Sheen, Taron Egerton, Andy Serkis and Miriam Margolyes are all involved, with old Macca in the title role. It's not just a straight radio play either. Audible promises that this one will rewrite what you can do with audio drama, just like The Sandman did with graphic novels.
Phoebe Reads A Mystery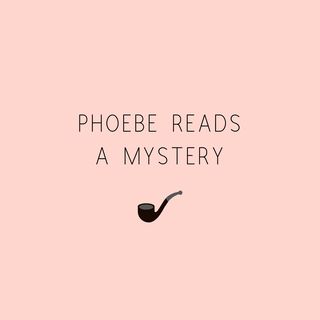 You've probably set yourself some pretty optimistic goals for your reading now that you can't really go outside, but don't worry if the general vibe of impending doom is knocking your motivation. Audiobooks and podcasts count too. Phoebe Judge has an exceptionally soothing voice, and every day she's dropping a chapter of a mystery thriller on this podcast. She's just finished Agatha Christie's first published novel, The Mysterious Affair at Styles, which introduced Hercule Poirot, and next up is The Hound of the Baskervilles.
Get Sleepy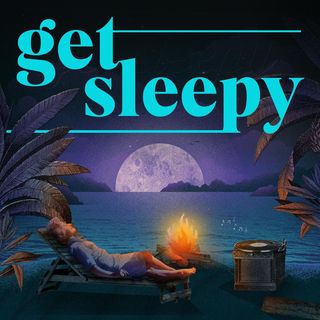 Can't drop off? This meditative, deeply reassuring podcast will soothe you, even if you're in a deep rut of agitated nocturnal fretting. Think of these half-hour stories as fairytales for adults, with New Age soundscapes and mindfulness techniques thrown in, which gently draw you into drowsiness. It's like going to a spa, but it's free.
Sports Podcasts
The Guardian Women's Football Weekly
Ready for the kick-off of the women's European Championships, which is set to be by far the best-attended and biggest women's football tournament yet, the biggest of the broadsheets' footballing companion podcasts now has an equivalent for the women's game. It's fronted by Guardian regulars Faye Carruthers and Suzanne Wrack and will drop three times a week through a tournament which ought to see England have a serious tilt at the title and Northern Ireland a possible surprise package.
Quite Unsuitable for Females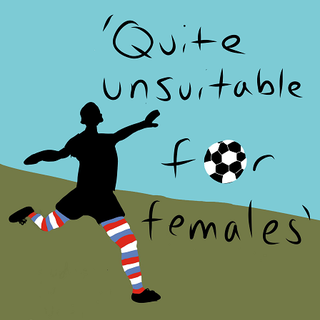 Ahead of this summer's women's Euros in stadia across England (Old Trafford! Wembley! Leigh Sports Village! Man City's academy ground!) it's long past time you knew the long history of women's football in England. This one's produced by the National Football Museum, and hosts Rosy, Uma, Debs and Meg chat to ex-pros and historians about the most important players and teams in the game's development. That includes early superstar Lily Parr, who once broke the arm of a male goalkeeper with her thunderous shot, and her team Dick, Kerr's Ladies, who drew crowds of more than 50,000 in the Twenties.
Geraint Thomas Cycling Club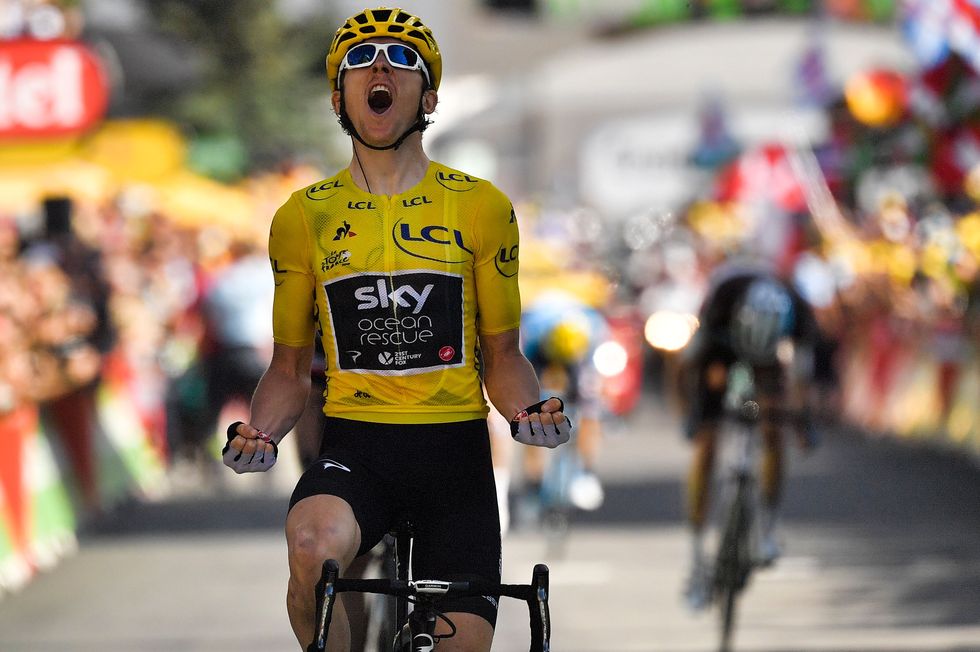 That title really looks like it could do with a possessive apostrophe or a colon, but that's what it is. The 2018 Tour de France champ and two-time gold medallist dishes out expert advice, opinion and insider knowledge to amateur rider Tom Fordyce, and goes deep on the nitty gritty of what being an elite cyclist is all about. Which, as it happens, involves a lot more riding into telegraph poles than you'd think. Top guests pop up too: Aussie great Richie Porte pops in, while Sir Paul Smith puts together the perfect kit and talk about his favourite retro jerseys.
Stadio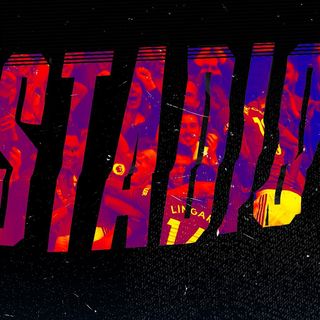 Berlin-based duo Musa Okwonga and Ryan Hunn talk about football, primarily the Bundesliga, and pretty much everything else besides. As with the best sporting podcasts, it's not just about the sport. Memory, storytelling and the minutia of the game are as important as working out what species of extraterrestrial Erling Haaland is.
Ornstein & Chapman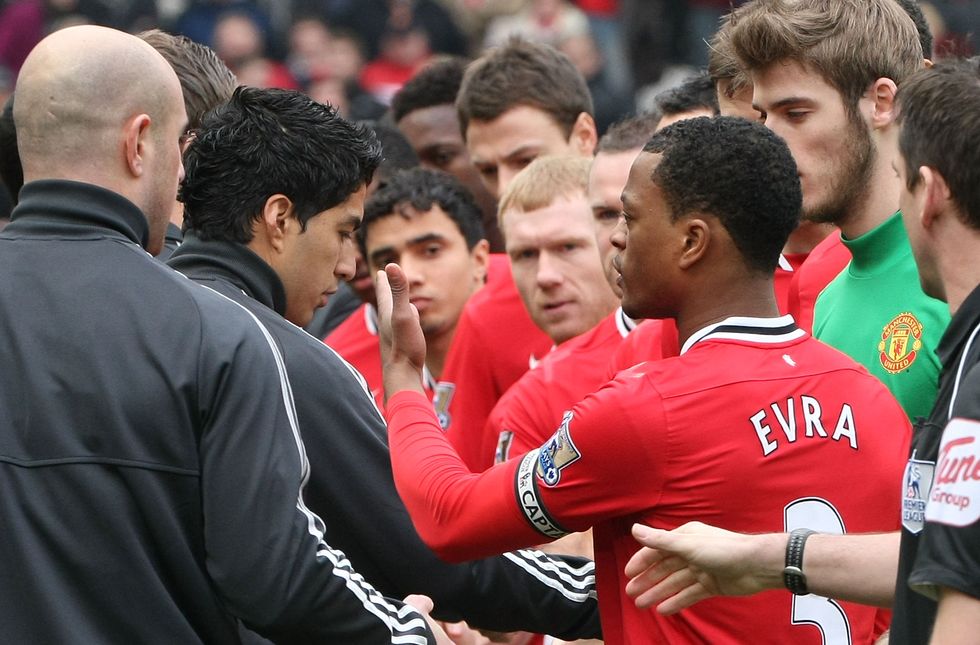 Depending on exactly how much Mark Chapman you feel you can take in any one week, what with him being omnipresent across BBC radio and TV whenever football – either association or American – is under discussion, this might feel like a step too far. But you'd be missing out on insight from The Athletic's supremely well-connected David Ornstein and exclusive interviews with players and insiders. Look at their recent episode with former Liverpool and Spurs director of football Damien Comolli, and his retelling of the sorry Luis Suarez-Patrice Evra racism debacle and the day Liverpool sold Fernando Torres and bought both Suarez and Andy Carroll.
The Greatest Game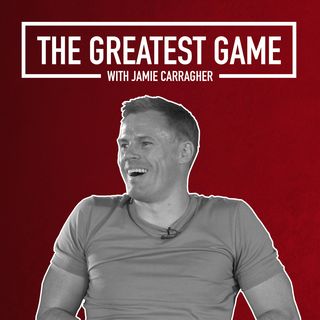 Pretty simple, this one: Jamie Carragher sits down to chat about the best game of football each guest has seen live or played in. That's about it, aside from a fairly standard bit where they pick a five-a-side team of ex-teammates or favourite players. What's interesting is the admirably insane seesawing in the quality of the guests. On the one hand: Thierry Henry, Steph Houghton, Jordan Henderson, Craig Bellamy. On the other: Niall Horan, Line of Duty's Martin Compston, Paddy McGuinness. The latest guest is firmly in the first camp, though. Steven Gerrard talks his good buddy Carra through his own favourite game – and it's not Istanbul 2005.
The Official Manchester United Podcast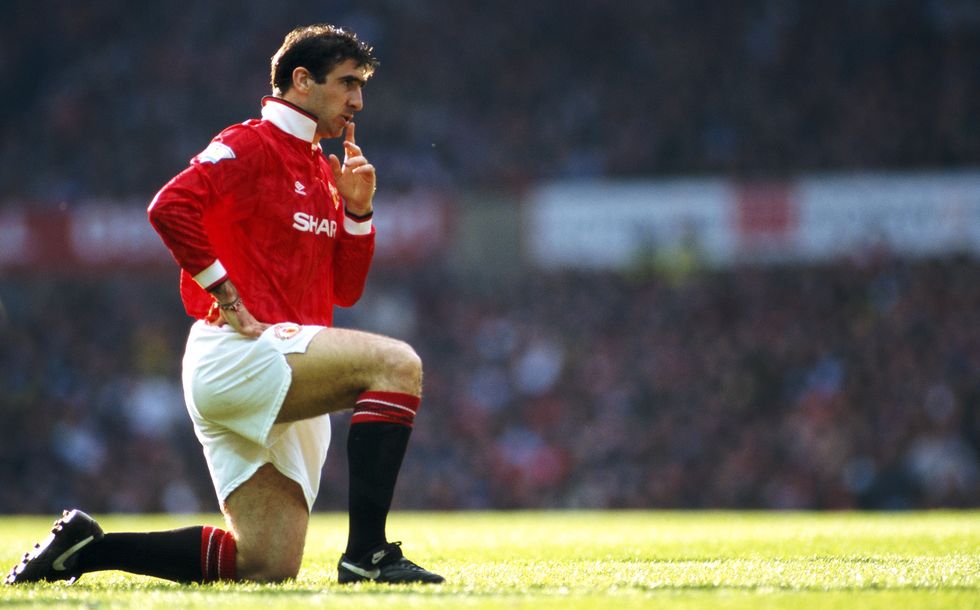 Urgh. United. Insufferable when they were successful, unbearable when the edifice started crumbling and their fans moaned about finishing fifth, and somehow still awful now they're a mid-table irrelevance with more official noodle partners than functional central midfielders. We'll say this for them though: decent podcast. This being the official podcast, they can rope in absolutely stellar guests, from Paul Scholes and King Eric Cantona to Dimitar Berbatov, whose tale of being kidnapped while playing for CSKA Sofia needs to be heard to be believed.
Quality Chat Podcasts
Where Are You Going?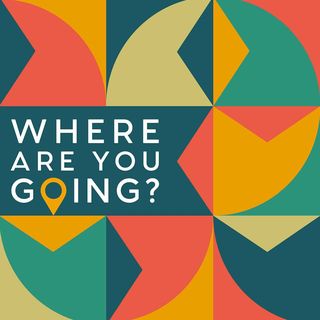 This is a lovely thing. Nine years ago Catherine Carr, who also created the Talking Politics and Relatively podcasts, started sticking her microphone under the noses of random strangers in the street and asking the single question of the pod's title. After 16 episodes on the BBC, it was shelved. But as of April Carr has been out and about again, chatting to people in New York, Liverpool, Brighton, Cambridge, Cardiff and elsewhere about what they're up to. The 15-minute episodes pack in more intrigue and unexpected heart-tugs than pretty much any of the grander, intensely production-centric mystery pods I've heard this year. It's just normal people talking about their lives, and because Carr is so genuine they open up to her instinctively. Along the way we meet oyster divers on the Underground, some lads off to Malaga to watch the racing at Cheltenham on the TV, and more remarkable everyday lives.
Filthy Ritual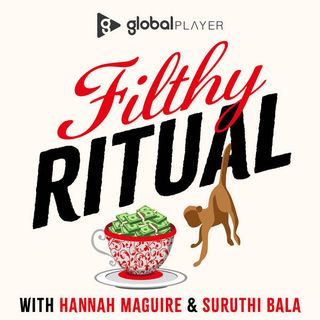 When Juliette D'Souza was sentenced to 10 years in prison back in 2014, she was called many things: a faith healer; a scam artist; a fake shaman. The truth is perhaps even stranger and more painful than even that. D'Souza was well known around Hampstead, probably the leafiest and bougiest of north London's leafy, bougie bits. For more than a decade, she managed to persuade people that she could make things happen for them, if only they gave her the money. She could cure cancer, help women get pregnant, introduce young singers to Simon Cowell. She also threatened that she could sour people's lives – and even end them – if they didn't pay up. By the time she was sentenced, she had conned people out of more than £1 million. Hannah Maguire and Suruthi Bala from the excellent true crime podcast Redhanded host, but instead of digging through the facts of a cold case they turn investigators trying to piece together the destructive path D'Souza wove through the lives of her victims, and work out how she came to wield such terrible power over people who ended up destitute because of her threats.
Where There's a Will, There's a Wake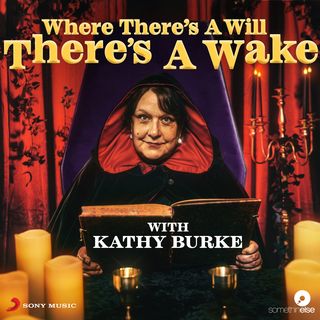 Kathy Burke doesn't really do podcasts, and yet here she is hosting her own. She's what elevates this one above the other podcasts where a celeb talks through their fantasy [insert tweak on Off Menu here]. Each time a different famous person, generally a comedian – Jamie Demetriou, Diane Morgan, Dawn French and Babatunde Aleshe have all been on so far – talks through their fantasy death. They talk about how they'd like to die, what they'd like their funeral to be like, who they want to do their eulogy, everything. Burke is her usual excellent self. She very genuinely does not give a shit. There is no thought of building this out into a live tour and a Where There's a Will... Shopify page. She's here to have a laugh, and talk about death a bit, and then go home.
Can I Tell You a Secret?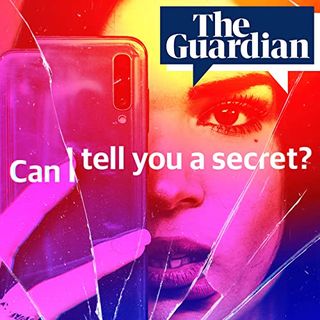 It starts with a simple question. Can I tell you a secret? At first a few people in the faded market town of Northwich, then a dozen, then hundreds and hundreds of people across the north-west of England and further afield were drawn into the acrimony stirred up by one committed harasser.
Friendships were broken, punches thrown, and families turned upside down by one person, who started spreading vicious rumours around a small town via Facebook. And the weirdest thing was, everyone knew it was the reclusive Matthew Hardy who was doing it – but nobody could stop him. Sirin Kale (whose other pod from last year, Unreal, was another massive success) investigates why it was so hard to stop Hardy's cyberstalking, as well as hearing from some of the many women who Hardy accused of cheating and homewrecking.
But there's more to the stalking than meets the eye. What separates Can I Tell You a Secret? from other true crime pods is its unwillingness to shirk the complex issues at the story's heart, and unbalance the straightforward moralising which the first couple of episodes appear to be heading to.
Frozen Head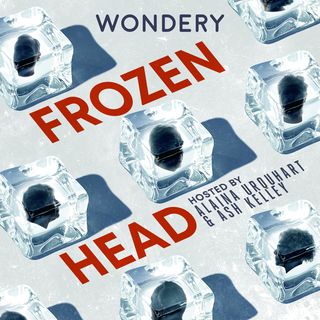 Laurence Pilgeram dropped dead at 90 while walking along the pavement outside his flat in Santa Barbara, California, back in 2015. He had a good run. But he wasn't quite ready to give up his grip on life that easily. Pilgeram was a scientist and an enthusiast for cryonics – that is, the scientific (or pseudoscientific) search for a way of bringing the dead back to life, while keeping their bodily remains frozen until they can be revived. Pilgeram paid $120,000 to be cryogenically preserved, but after his death all hell broke loose: the company froze only his head and cremated the rest of him, much to his son's dismay. Things only got more bizarre and confused from there. This dive into the world of cryonic freezing promises grenades, gold coins, Hall of Fame baseball legends, fist fights, mysterious packages, family feuds and more.
You're Wrong About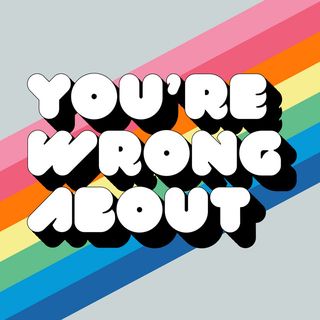 A long-running favourite of ours, You're Wrong About does rather more work than the raft of what we'll call 'history retelling' podcasts out there. They take apart and reinterpret misunderstood events and phenomena from pop culture. As well as the sheer range of stuff hosts Sarah Marshall and Mike Hobbes get through – from Beanie Babies to where preppy style came from, and from medieval torture methods to the time Tom Cruise boinged around on Oprah's sofa and toppled off it – what sets You're Wrong About apart is the empathetic and earnest way that stories are retold. Try starting with the story of the rugby team whose plane crashed in the Andes and who had to resort to eating each other to survive – in their hands its an affecting story of friendship, brotherhood and profound love.
Performance People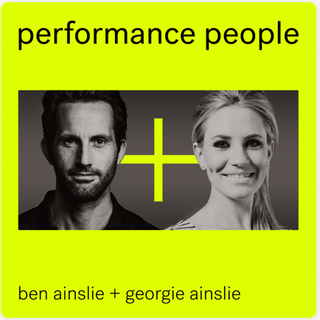 An enjoyably different spin on the sport/generalised grindset podcast set, this one sees Sir Ben Ainslie, the most decorated sailor ever, and his sports presenter wife Georgie chatting to other duos who've worked together to get to the top of their respective fields. Some are family, like boxing promoters Barry and Eddie Hearn; some are partners like cycling champs Jason and Laura Kenny; others are just business partners, like endurance swimmer Lewis Pugh and his agent. What's constantly surprising and fascinating is that the dynamics between them are all unique and uniquely tailored to the experiences they've gone through, and purely from a podcasting perspective, the double-date format tends to bring up much lively bickering as well as revelatory self-reflection. Good stuff.
Disaster Trolls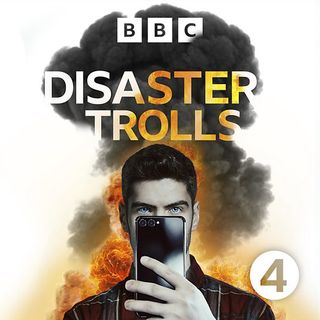 A new conspiracy investigation from the BBC's Marianna Spring, who also fronted the excellent Death by Conspiracy? (which you can read about below), Disaster Trolls is all about the ghouls who bombard survivors of traumatic events like the Manchester Arena bombing with messages telling them they're liars and fakers, or even shills working for some shadowy cabal. Infowars' Alex Jones, who for a long time denied the reality of the Sandy Hook school shooting, is perhaps the most famous example. Unfortunately, most of these types of trolls don't get rinsed for the thick end of a billion dollars by the courts, as Jones has, and British trolls are taking up his mantle. Most frighteningly, they're taking their harassment offline too.
Hoaxed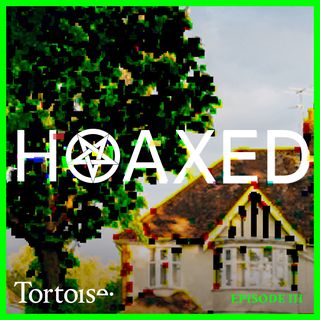 There's nothing like a good ol' fashioned Satanic panic to get middle England in a lather, and the in the summer of 2014 one of the biggest the UK has ever known started to spill out from behind the gates of Hampstead's townhouses and down its leafy backstreets. Two children accused their dad of being the head of a paedophile ring operating around North London. He was responsible, they said, not just for sexual abuse but for killing children and making snuff films. He was the head of 175 conspirators, destroying the lives of countless children in plain sight. The police flew into a massive response – and discovered none of it was true. The investigation stopped. But that's when things got really weird. Tortoise's follow-up to the mega-hit Sweet Bobby is a trip through the looking glass.
Who Was Michael X?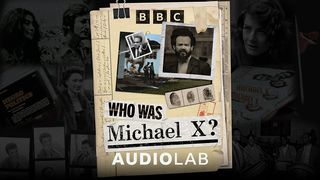 The life of Michael 'X' de Freitas – also known as Michael Abdul Malik – was a remarkable one: born in Belmont in Trinidad and Tobago, he was expelled from school at 14 and emigrated to London in his early twenties. There, he settled and worked as an enforcer for a slum landlord, before getting involved in radical countercultural politics. Soon, he was known as one of the most prominent members of the Black Power movement in Britain, and his cause was championed by John Lennon and Yoko Ono. Muhammad Ali gifted him his shorts from his fight with Henry Cooper at Wembley. But violence was never far away. This podcast tells his story from start to bleak end.
Empire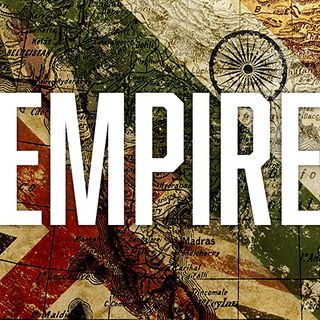 Each series of this new history podcast will break down a different empire from throughout the ages, tracking its rise, its fall, and the wreckage which it left behind. First up: the extremely yikes-y story of the British colonisation of India, starting with hot the East India Company grew from a tiny Tudor age enterprise to basically running a country, and going all the way through to the collapse of British rule and Partition in 1947. Neither patronising nor over-complex, it's a very good primer on how the British Empire transformed the countries it colonised, and the traumatic effects it had across the world.
The Full English Podcast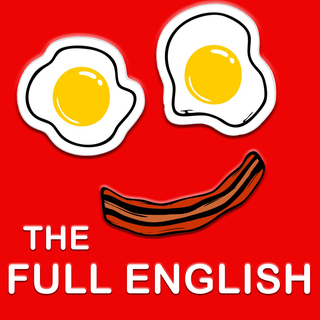 Launched via Vittles, the newsletter about food and culture which is doing a lot to bring different voices and perspectives into food writing, this six-part podcast series does much the same thing in broadening the definition 'British food'. We start, obviously, with breakfast and what the full English fry-up says about the nation which insists a giant plate of grease is the only way to kick off the day, and after that explore farming, tea, and the influence of 'modern European' restaurants. Best of all is a deep dive into Nigella's fish finger-powered take on bhorta – a fried mixture of vegetables with ginger, mustard, garlic, chilli and onions – and the complex idea of what a national cuisine actually is.
Dua Lipa: At Your Service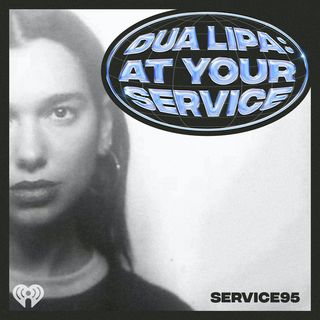 Not content with monstering pop since Future Nostalgia came out, the 'Levitating' tunesmith has come for the podcast game too. And it's not just something to tide her over between tours and promo cycles either. Lipa's proved herself to be an extremely adept interviewer, and the likes of Megan Thee Stallion, author Lisa Taddeo and Elton John have hopped on to hobnob. Don't expect a guest like Russell Brand to be hauled over the coals for his conspiratorial leanings, but do expect an unguarded and quietly revealing look into the creative process.
Death by Conspiracy?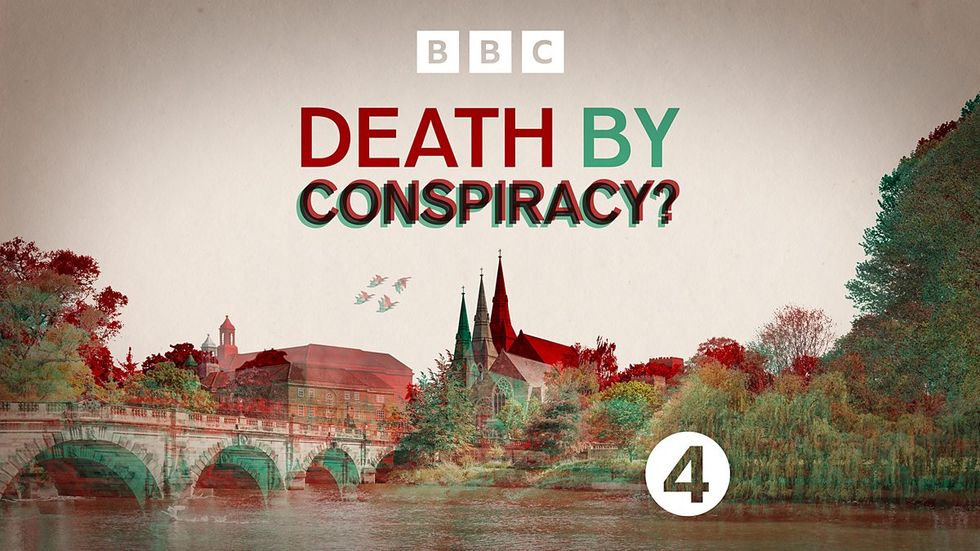 Since early 2021 Marianna Spring has been the BBC's first specialist disinformation reporter, and her new 10-part series of 10-minute episodes is a masterclass in taking the very big currents of the culture and measuring their impact in the real world by focusing on one small, ordinary story. Gary Matthews liked to take photos around Shrewsbury before the pandemic, and was part of a big Facebook group where he shared his work. But as Covid started to grip the world, Matthews' tone changed. He didn't believe in Covid, and had fallen in with the conspiracist Shropshire Corona Resilience Network. In January 2021 he died of Covid. Spring talks to the people who believed the same as Matthews did, and listens as their nonsense meets hard real world consequences. It's gripping.
War on Truth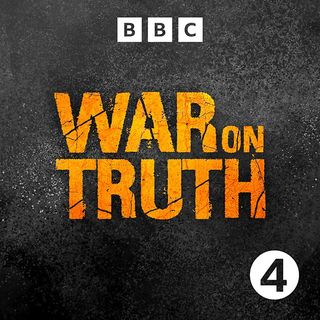 Spring's equally urgent follow-up arrived in late March last year, and focuses on the conspiracy theories about the Ukraine-Russia war which have taken root. From the ways in the fantastical narrative which Russia's government has fed its citizens has torn families living on opposite sides of the border apart to a man called Rob who believes that the war isn't actually happening and is all part of an attempt to install a single, tyrannical world government, there's a lot to unpack. With the disinformation war still ramping up it's easy to feel disorientated when new fakery and speculation lands every single day – this is vital stuff.
The Trojan Horse Affair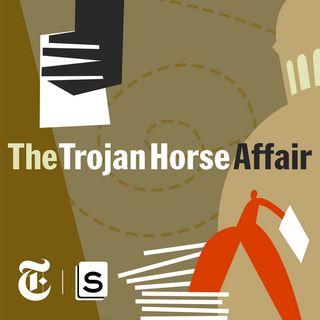 Given how saturated the pod-sphere is now, there aren't many blockbuster podcasts these days. The New York Times' The Trojan Horse Affair, however, is a blockbuster podcast. It's drawn fire from some quarters for its editorial choices and admonished by Humanists UK for how it presented an interview with one of its representatives, as well as being accused of breaking confidentiality for whistleblowers it names. It's good to know all this going in, because it's also an absorbing reexamination of a cause celebre which changed UK government policy but always looked like it was built on shaky foundations. In 2014, an anonymous letter accused Muslim school leaders in Birmingham of subverting their schools to run along fundamentalist Islamist lines. It looked like a fake. But who wrote it? Brian Reed and young Brummie journalist Hamza Syed investigate.
Paperless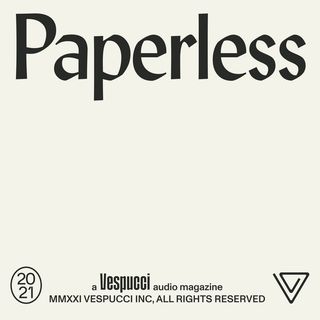 This one's a simple idea: each time, a celeb reads a single exclusive story from a single journalist. So far that's included the story of Samantha Lewthwaite, widow of one of the 7/7 bombers, and how the inventor of the Theremin was strong-armed into a double life as a spy. One particularly startling ep sees Steve Buscemi narrating the story of the world's first silicone dildo. It's your weekend long read, but pretty much any day you like and you don't actually have to use your eyes.
Bonaparte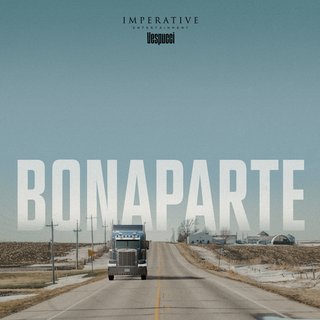 This true crime investigation focuses on the toughest case which the prominent New York lawyer Anne Champion ever had to take on: the death of her friend, for which no-one was ever held responsible. Laura Van Wyhe was found dead at the side of a road in Iowa in 1997. Now Champion is heading back there to find out what happened.
Dead Honest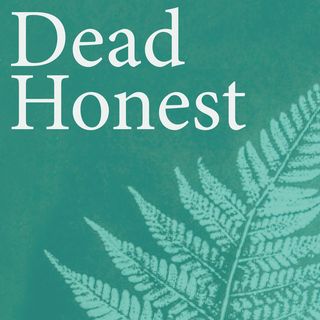 Look, the idea of sitting down and relaxing with a nice, concentrated blast of pain and the wreckage that any death leaves behind isn't exactly enticing, we know. But the unflinching attitude of Georgie Vestey's interview podcast turns the most difficult subject of all into a listen that's so tender and fascinating that you owe it to yourself to face down that awkwardness. Each time, Vestey speaks to a professional who stares into death's absent eye sockets every day, from a police diver to a chaplain who looks after railway workers who've seen people take their own lives. Not immediately cheery, but completely sublime. A third series is in the offing for spring 2023.
The Town That Knew Too Much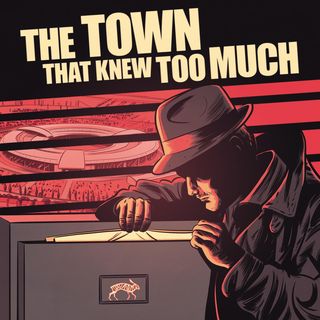 You might have heard Nick Hilton's previous podcast on small town English weirdness, The Town That Didn't Stare, about the odd ways that East Grinstead in West Sussex became a nexus for alternative religions including Scientology and Opus Dei. This one picks up a similar thread, but this time it's about the Regency town of Cheltenham in Gloucestershire. Beneath its chiselled, upright good looks, Hilton argues, is a town where lies and subterfuge leak from the walls. It's the home of GCHQ, and even outside of that there are decades of intrigue to explore.
Life Changing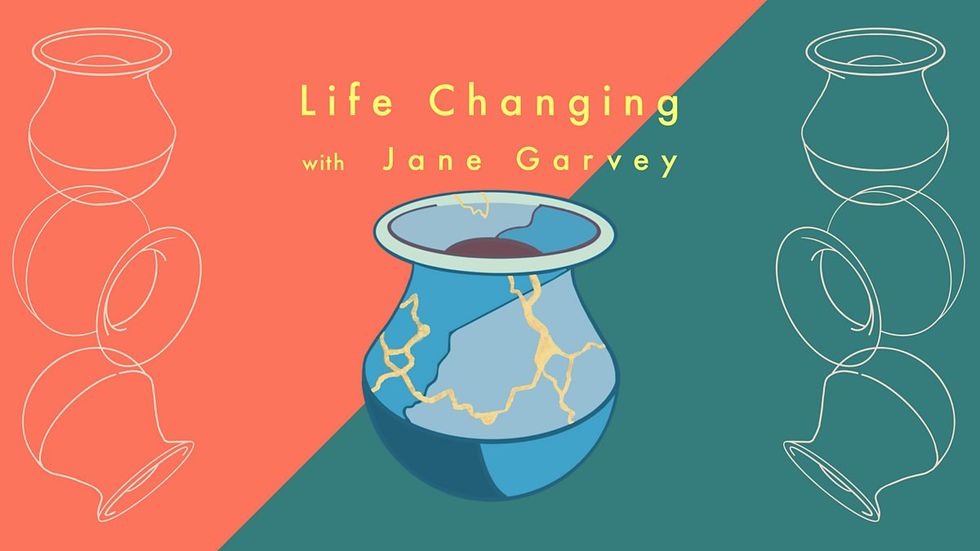 Former Woman's Hour presenter Jane Garvey's new one is like a podcasting version of that Experience column in the Guardian Weekend magazine where people talk about strange, unexpected and often inexplicable events have happened to them. Grace Spence Green was minding her own business in Stratford Westfield shopping centre when she was crushed by a man who fell several storeys onto her, leaving her paralysed. When he was 24 Tony O'Reilly from County Carlow in Ireland put a pound on Patrick Kluivert to score first and Holland to beat Argentina 2-1 at the 1998 World Cup. Over time his gambling freewheeled into stealing €1.75 million from his work, and he went on the run.
Call Me Mother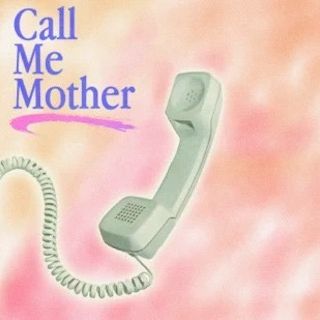 Recently there's been a spate of high quality podcasts exploring queer history within living memory, and this fine example returns for a second run. Journalist Shon Faye speaks to elders in the community about where we've come from and where we're going, and the adventures they've had on the way. First time around that included theorist Kate Bornstein, 73, who travelled across America to live with groups including the Amish, the Baha'i and the Church of Scientology to better understand their gender identity. It does a great service to the stories which were habitually excluded from the ones we tell about the 20th century.
A Life Less Ordinary with Sophie Elwes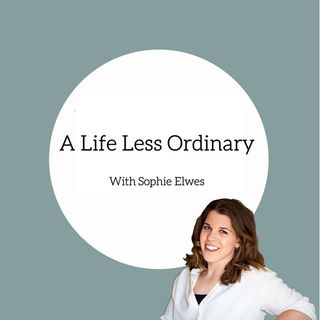 In 2011, Sophie Elwes became a wheelchair user at the age of 22 after breaking her back. Her new podcast features conversations with other people who've had to come to terms with and overcome huge events in their lives, including 16-time Paralympic medallist Baroness Tanni Grey-Thompson, mental health campaigner Ben West, who lost his brother to suicide in 2018, and actor Ashley Belal Chin, who found peace and happiness after converting to Islam in 2002.
The Dope Black Podcast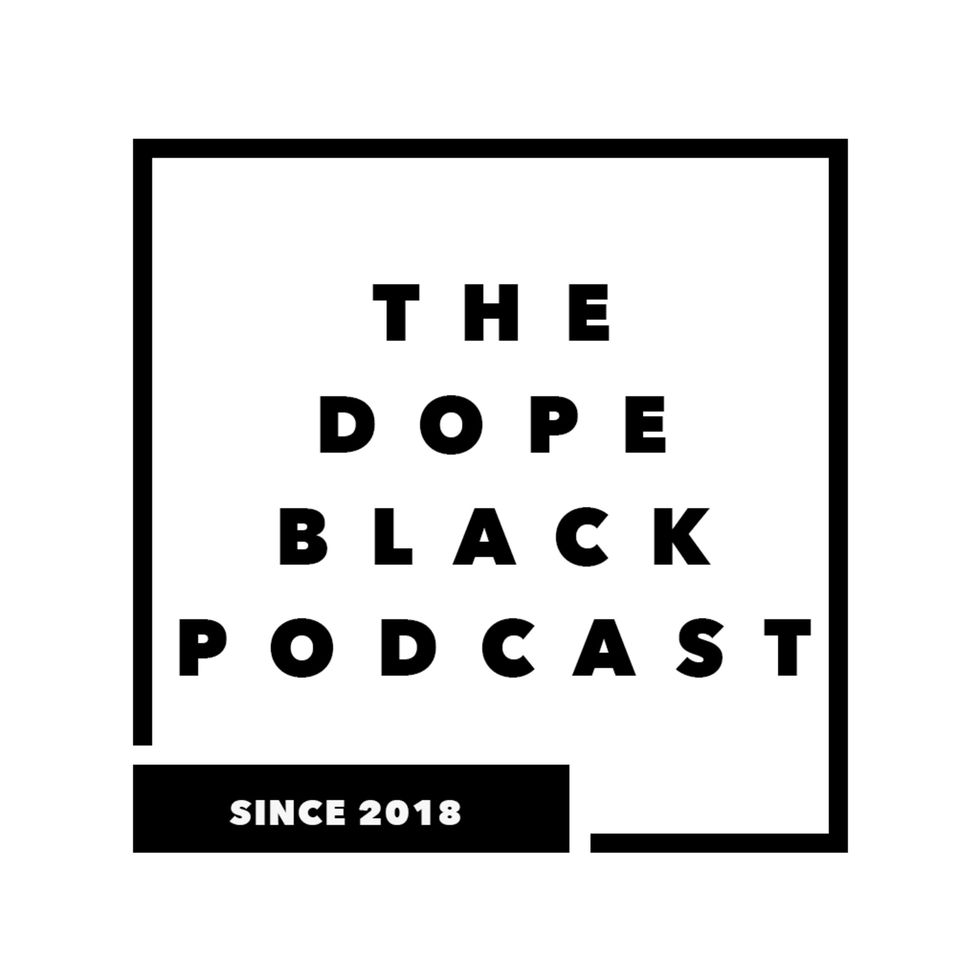 Pulling together podcasts under the Dope Black Dads, Dope Black Mums and Dope Sports Podcast banners, as well as extra contributions from the UK, America and across Africa, this is all about giving Black parents the space to talk about what matters to them, from grief and how lockdown can shake your mental health to exactly why it's so hard to remember birthdays.
Stories That Stick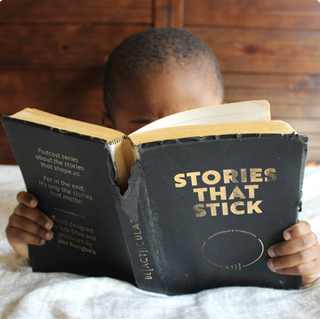 The team behind the Blacticulate podcast – a portmanteau of 'Black', 'action' and 'articulate' – put together this one, on which BAME media makers and entrepreneurs talk about how they made their way in their industry, from DJ and radio producer Gemma Cairney to BBC and This American Life reporter Reya El-Salahi.
What We Coulda Been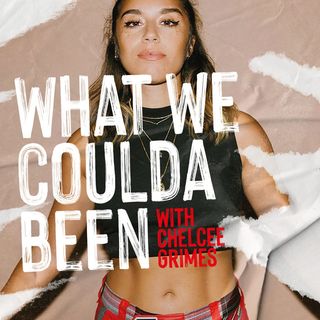 Notables from all over the cultural map talk about the things that they nearly went into before they found the things they became known for. Host Chelcee Grimes chose songwriting over playing for Liverpool, which has panned out well so far, and guests including Lucy Bronze, Dua Lipa and Rio Ferdinand will be on to talk about their own Sliding Doors moments.
Shade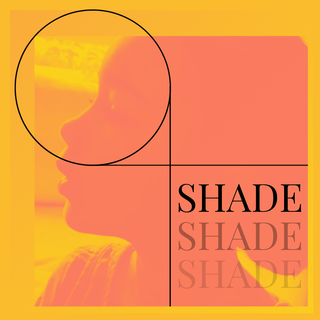 Anti-racism campaigners, educators, academics and public figures talk about their work and their lives, and how the two influence each other day to day. Recent guests have included Trinidadian artist Richard Mark Rawlins, Shadow Lord Chancellor and Shadow Justice Secretary David Lammy, and Angelina Coronado, who curates The Menagerie Archive on Instagram.
Culture Podcasts
Arctic Monkeys: Believe the Hype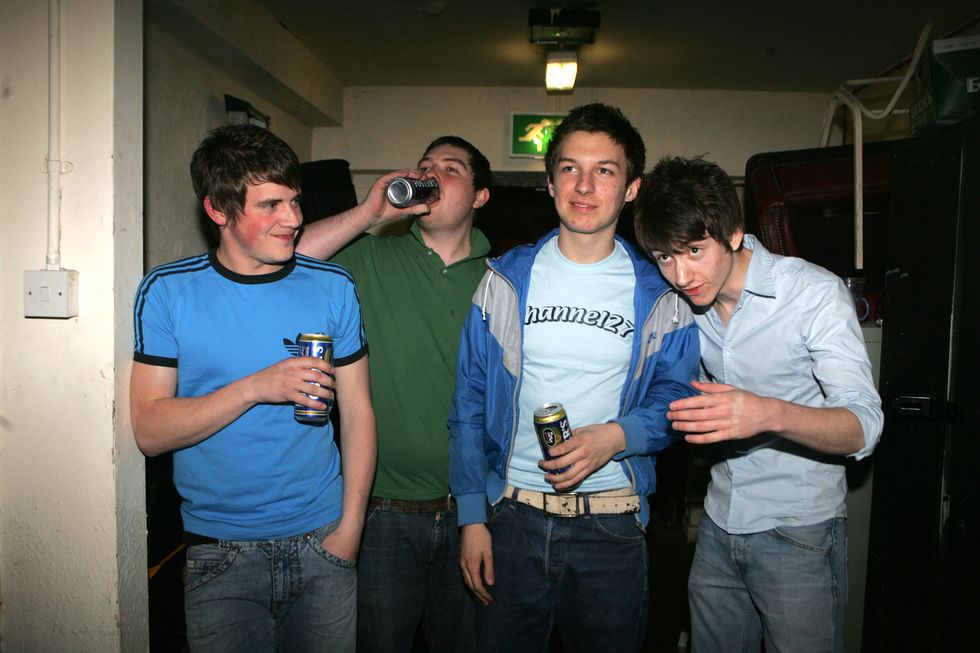 An alarming thought for any millennials wondering when exactly they became culturally irrelevant: Arctic Monkeys' debut album was released in January 2006, and we are now as far from that moment in time as we were from the Second Summer of Love, the Hacienda and the poll tax riots when Whatever People Say I Am, That's What I'm Not landed. The BBC's Kate Nash-fronted look back how it all happened doesn't have access to the Monkeys themselves, but it does have a cache of great archive stuff from the time and heads back to the clubs, bars and little studios of Sheffield – and particularly the High Green suburb where most of the band were from – to work out how it happened. Warning: contains a lot of references to MySpace which might spin any wistful thirty-somethings out.
Disniversity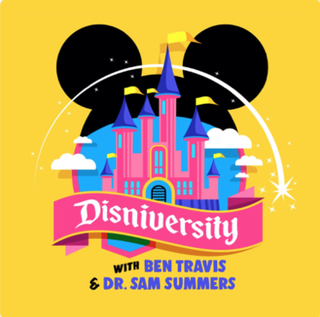 There's a lot more to the story of Disney animation studios than that myth about old Walt having his head cryogenically frozen. Empire magazine journo Ben Travis is assisted by his own Jiminy Cricket, animation academic and Disney expert Dr Sam Summers, in this film-by-film exploration of how Disney got to be the commercial juggernaut and creative powerhouse it became over the 20th century. Each time they look at the technological leaps Disney took, how each film reflects the film industry and culture at large, and the big ideas at play in the films themselves. It's both very smart and very daft, and works because, above all, Travis and Summers are funny, funny guys.
Bugzy Malone's Grandest Game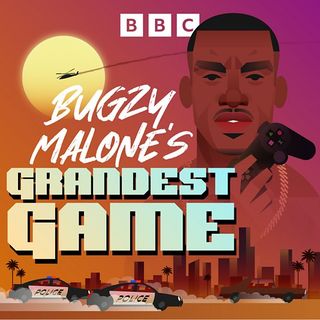 The mythos around Grand Theft Auto is so huge that it's easy to forget the hard yards that went into inventing it – and then harnessing the controversy which rippled out from a game which allowed you to experience a cartoonish version of America's the seedy underbelly.
Manchester rapper Bugzy Malone takes us way back to the deepest roots of the GTA franchise, when Rockstar games' Sam Houser was at St Paul's school hearing bootlegged Beastie Boys tapes, and to the creation of GTA forebear Race 'n' Chase.
The access to Rockstar's early movers and shakers is great – although the reclusive Houser remains out of reach – and if the mixture of behind-the-scenes how-we-made stuff and host Malone's autobiographical reminiscences sits a little awkwardly sometimes, both sides of the narrative are more than interesting enough on their own terms.
Bjork: Sonic Symbolism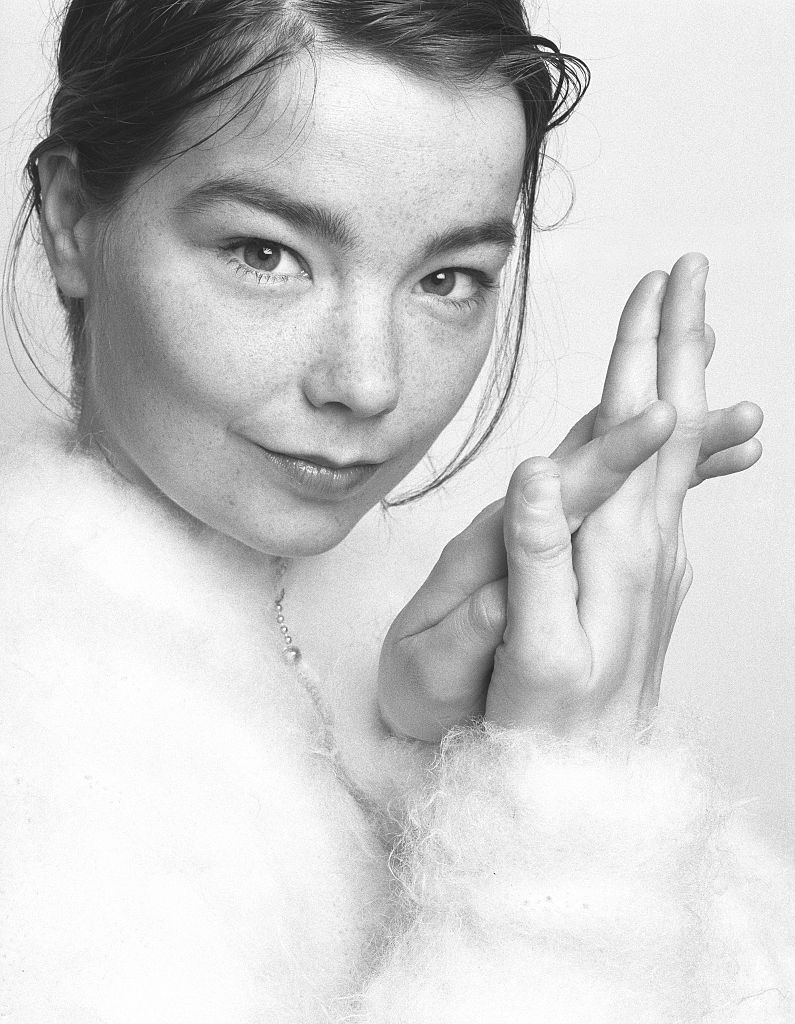 As you might expect of the most relentlessly and restlessly original musicians of the last 30 years, Bjork's podcast stretches the boundaries of what a music podcast ought to be while somehow still keeping that mystique entirely intact. Each episode takes an album from her career and approaches it less as a unit of music which plops out fully formed than a living, breathing, sludgily organic thing which needs to be fed and encouraged. With a lulling, meditative rhythm and focus on the fine detail of her unique working practices and approach to music, it's about as far from the snoozesome 'and then Geoff came in with this riff, right, and it just wrote itself' school of pop self-criticism as it's possible to get. Bjork's great, isn't she?
Dragoncast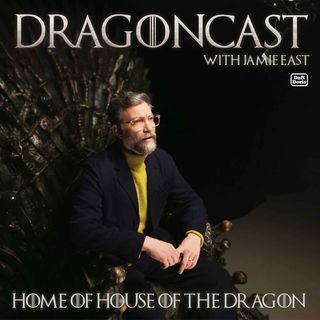 After three years of fuming about the way the ending of Game of Thrones went down, errant Starbucks cup and all, House of the Dragon has arrived and had fans dusting off their white-blonde Targaryen wigs with a bit more gusto than they'd been anticipating. It's a return to bloody, gory, politicking form, and former host of GoT pod Thronescast Jamie East is back to hang, draw and quarter each episode and its implications for the peoples of Westeros with a phalanx of guests.
Unreal: A Critical History of Reality TV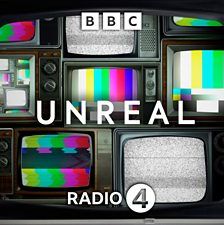 Ronseal title here. From Big Brother's new dawn to the spasms of panic and condemnation around Love Island, this one tells the story of the defining genre of the 21st century. It could, like a lot of more heavyweight stuff about reality TV, all be a little bit sniffy about its subject, but that's why Pandora Sykes of The High Low and investigative journalist Sirin Kale make a great team here: both are massively into reality telly, both are clear-eyed about its consequences, and, most crucially, they're both really good interviewers. None of the insiders who appear here manages to wriggle away.
Kermode and Mayo's Take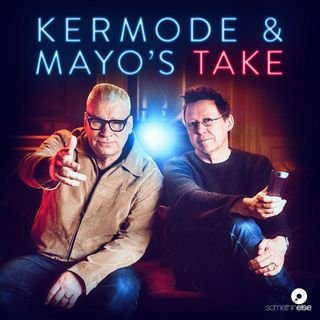 After 21 years of bickering, shoehorned references to The Exorcist and meltdowns over the sociopolitical implications of Sex and the City 2, Simon Mayo and Mark Kermode have jumped ship from BBC Radio 5 Live and taken their flagship film review programme and its impressive catalogue of in-jokes with them. The Wittertainment cruise has instead docked at Sony's podcast division, where Doctors Mayo and Kermode will deliver twice-weekly reviews and insights into the movies as well as TV chat and the kind of rambling nonsense that made their film review show essential listening.
HBO's Succession Podcast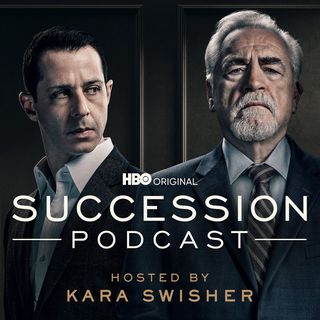 As you'd expect of the Roy clan, this official companion pod is altogether a better class of official tie-in puffery. Along with episode by episode breakdowns and cast and crew interviews, there are genuinely illuminating chats with guests who can shed more light on the gilded world that the family moves through, whether it's Anthony 'The Mooch' Scaramucci talking about the Republican party and how presidential candidates are selected or organisational psychologist Adam Grant on the messy dynamics at the heart of Waystar.
James Bond A to Z Podcast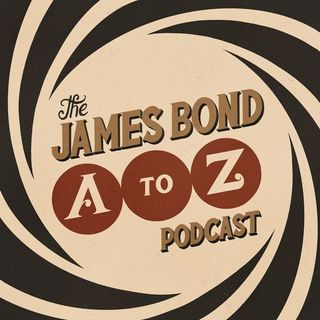 After 25 films and nearly 60 years of foiling bad lads, necking dry martinis and driving hover-gondolas, there's a lot of James Bond history to go at. Journalists Tom Butler and Tom Wheatley and improviser Brendan Duffy take a letter at a time, from legendary set designer Ken Adam to Max Zorin, the giggling tycoon who was seen off by Roger Moore in his suspiciously wide-eyed later years, and tell James Bond's story in depth. There's a real depth of knowledge here as well as the usual snickering: Butler, Wheatley and Duffy know their stuff, and they've invited film historians, entertainment journalists and other insiders on to add even more expertise into the room.
Soul Music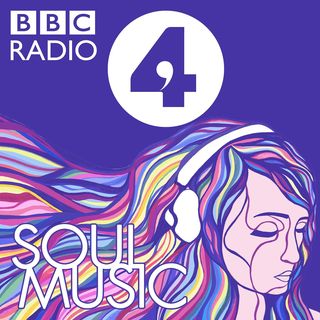 This long-running Radio 4 programme is the gold standard for music podcasts. It's about the strange ricochets and resonances which music can have through your life, and how the things you live through change your perspective on what a song means. The format might sound a little bit dry – each time ordinary people reflect on a different song or piece of music and its significance to them – but every single time it carries a serious emotional wallop. Recently it's covered David Bowie's 'Life on Mars?' and Talking Heads' 'Once in a Lifetime', but the archive spans 31 series going back 20 years, and often the best ones are those about music you've never heard before.
Getting Emotional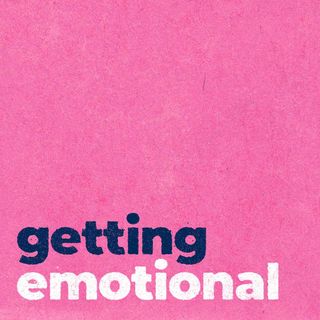 You've probably felt vemödalen, even if you've never heard the word before. These short episodes – usually sub-15 minutes – explore and explain the specific emotional states which English-speakers need words from other languages to describe, as well as chatting to people who've felt them. Vemödalen, if you were wondering, is that feeling you get after taking a picture and realising that it's the same one as loads of other people have taken and yours is rubbish anyway.
Broccoli Book Club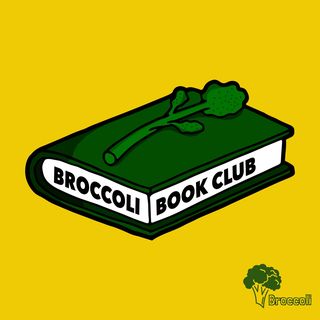 We've mentioned Broccoli Productions a couple of times in this mega-list (see their excellent Anthems series) and this is their new one. As the title suggests, it's a book club, but rather than having your flatmate's old uni mate lumber you with a behemoth you're never going to finish, the emphasis is on reads that are going to make you more empathetic and inquisitive. It's got a slightly different rhythm to most podcasts, with each two-part discussion arriving once a month. First up is a Laura Dockrill's What Have I Done?, which details her postpartum psychosis, after the host Diyora Shadijanova talks about it with her guests, the author herself will be on to explore the book more deeply.
Reply All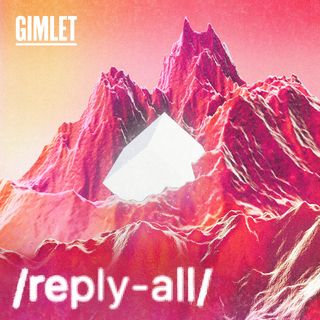 The internet's former favourite podcast came back from an – ahem – 'extended break' and has since gone into an even more extended break. Reply All has been mothballed for good. Its co-host PJ Vogt and producer Sruthi Pannamaneni departed under a cloud earlier this year after their investigation into gatekeeping and racial discrimination at Bon Appetit led Reply All staffers to point out that almost exactly the same thing was going on at Reply All, as well as anti-union harassment from Pannamaneni. Regular Reply All correspondent and Londoner Emmanuel Dzotsi took up co-hostng duties with Alex Goldman in a revamped and slightly chastened new form. Hopefully another podcast will come along to pick up its mantle, because it was responsible for some of the best, funniest and most oddly touching explorations of what the internet means yet recorded, then went and ruined it for itself.
Kink!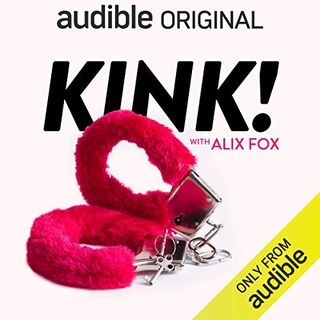 Sex educator Alix Fox hosts Audible's funny, thoughtful and unblushing dive into the world of sex subcultures. It's a warm and empathetic listen which starts out asking simple questions about what exactly kinks are and why they exist, before heading into exactly what's happening in the brain and, more importantly, what our kinks say about the society we live in. That means, among many other things, celebrating the subversive power which leather bar culture gave some gay men in the Seventies, and learning exactly how kinky things in the Middle Ages, Georgian and Victorian eras actually were. The answer: very.
Growing Up with gal-dem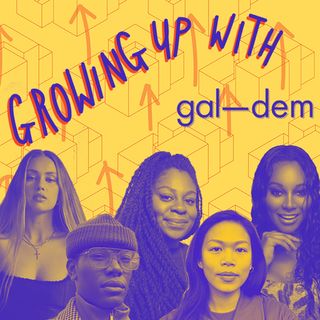 Each time, a guest looks back at bits and pieces of ephemera from when they were younger – diaries, letters, texts – and think about where they were then, where they are now, and how they got from one to the other. So far that's meant Michaela Coel reflecting on a blog post she wrote while at drama school, Paapa Essiedu's first adventure abroad, and Diane Abbott looking at her maiden speech to Parliament.
Script Apart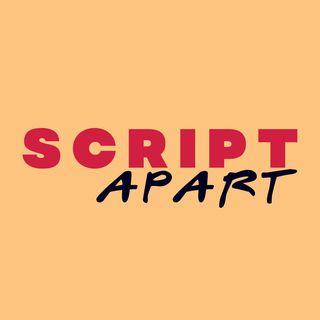 Even now that podcasting at large has settled into three or four cosy little formats, sometimes a podcast comes along which surprises you with the sheer obvious brilliance of its conceit. Script Apart is one of those. Each time, a writer brings in the first draft of one of their most famous works, and talks through how they got from a rough but promising kernel to the final product. A little like Song Exploder, Script Apart isn't just about its guest, though they're very high calibre; it's about how creativity works, and the pleasures and difficulties of collaboration. Among others, Armando Iannucci has been on to talk about In the Loop, Charlie Wachtel and David Rabinowitz about BlacKkKlansman, and Barry Jenkins for Moonlight.
Wild Thing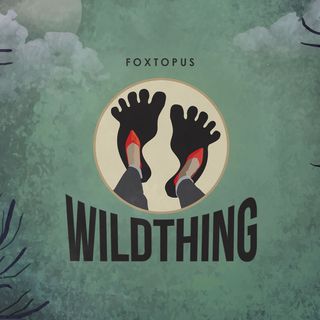 The first series of Wild Thing followed Bigfoot watchers and hunters as they tried to convince the world of the big hairy lad's existence. The new series goes a lot bigger: this one's about the hunt for life beyond Earth. Laura Krantz talks to navy pilots who've seen strange lights, true believers at the UFO Festival in Roswell, and scientists including Frank Drake and Search for Extra Terrestrial Intelligence Institute co-founder Jill Tarter. It's about the points where the very outer edges of scientific exploration meet a deep human yearning to know things which might not have a definite answer.
Team Deakins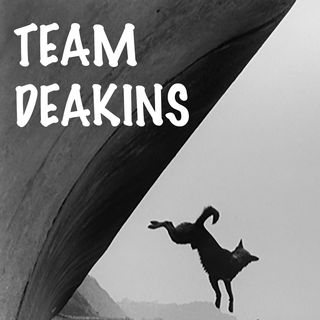 You probably heard a lot about cinematographer Roger Deakins during the promo push for 1917 at the start of the year, in which he and Sir Sam Mendes took us on a real-time single-shot journey through the trenches of World War I. Here, Deakins and his collaborator and wife James chat to other notables about the technical side of filmmaking, from directors including Mendes and Denis Villeneuve to Steadicam operators and colour scientists.
In Writing with Hattie Crissell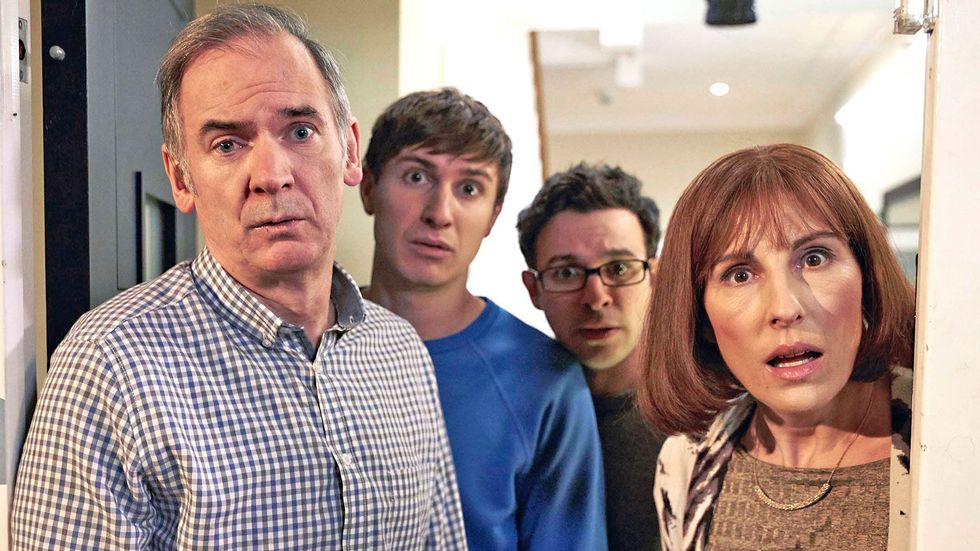 We tend to think of the writing process as being a bit mysterious. Even the phrase 'the writing process' is deliberately woolly. Everyone's is different, and this podcast gets into the nuts and bolts of it with a different writer each time, revealing just how much of 'the writing process' is just staring into space while eating a biscuit very slowly. This episode features Robert Popper, writer of Friday Night Dinner and script wizard on pretty much every worthwhile British comedy thing of the last decade or so: his CV includes Stath Lets Flats, Look Around You, Peep Show and The Inbetweeners.
Twenty Thousand Hertz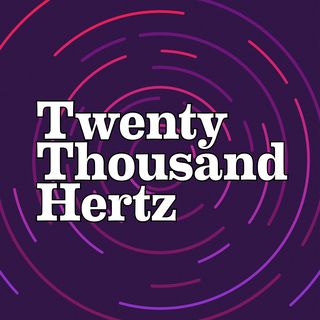 Given podcasting is an aural medium, you'd think more of them would be a bit more curious about the specifics of the sounds that they pipe into your brain. Twenty Thousand Hertz is all about the noises you hear everywhere, all the time, and how they're made. It has pulled apart sounds as diverse as that massive bum-wobbling note that THX showed off its cinema systems with, the golden record on the Voyager spacecraft, the multi-layered construction of the lightsabre's vvvvvwing and, recently, farts.
Talking Sopranos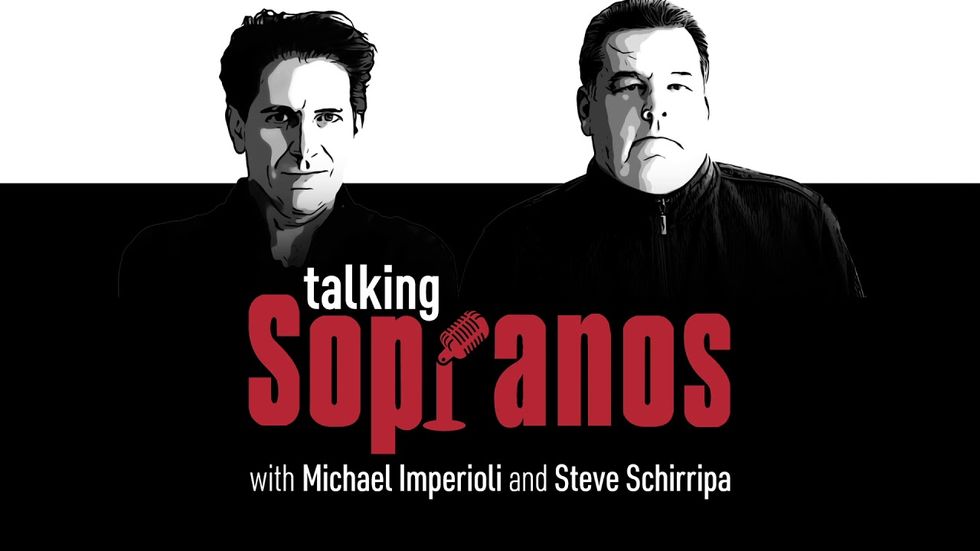 This is several cuts above your average watchalong podcast. Michael Imperioli and Steve Schirripa, who played Christopher Moltisanti and Bobby Baccalieri, chat about The Sopranos episode by episode, dropping behind the scenes tidbits and anecdotes all over the place and discovering fan theories they never knew about.
Hot Girls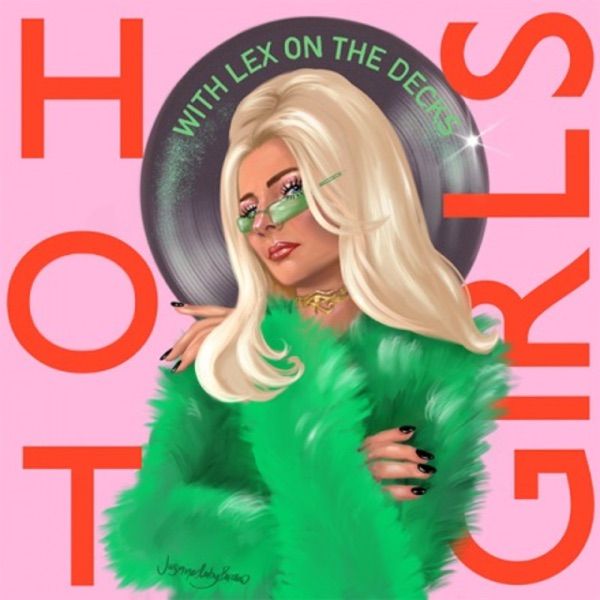 London-based hip hop DJ Lex on the Decks talks to other women in the rap world who work either in the booth or behind the scenes: bass DJ Tailor Jae, Resident Advisor's Shireen Ramezani and drill producer Hannah V have been on lately. Revealing interviews alternate with history lessons about the great women of hip hop and rap over the last 40 years, from Afrobeats queen Tiwa Savage and dancehall icon Spice to Missy Elliott and MIA.
Switched On Pop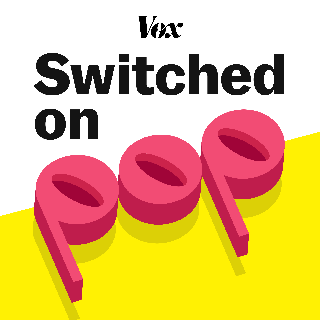 If you're of the (correct) opinion that pop is the greatest art form of the last century, this is an essential. It treats the songs, artists and trends most would think of as flotsam with high-minded enthusiasm, and its break-it-down-to-basics approach never patronises and always illuminates. Vox has form for all this with the excellent Explained Netflix series and YouTube channels, and the recent dive into what exactly makes 'Baby Shark' the juggernaut is typical, pulling together the history of the do-do-do in pop, what makes kids love certain songs and how to deal with hearing it for the millionth time.
Business Podcasts
Did Ya Know?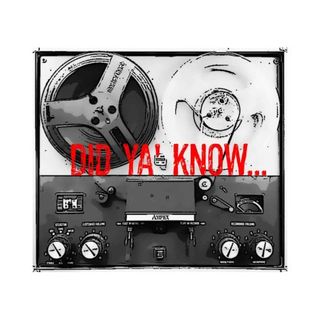 The British music industry leans heavily on the talent and skills of creative people of colour, and Did Ya Know? digs into untold stories of people who've managed to make it to the top of the music biz. Lately host and former Emeli Sandé manager Adrian Sykes has spoken to Tinie Tempah, legal expert and all-round big cheese Sonia Diwan and former Island Records boss Darcus Beese, and it's all aimed at giving anyone who's not sure how to crack into the music industry an insight into how it can be done, as well as revealing how it all works.
Dealing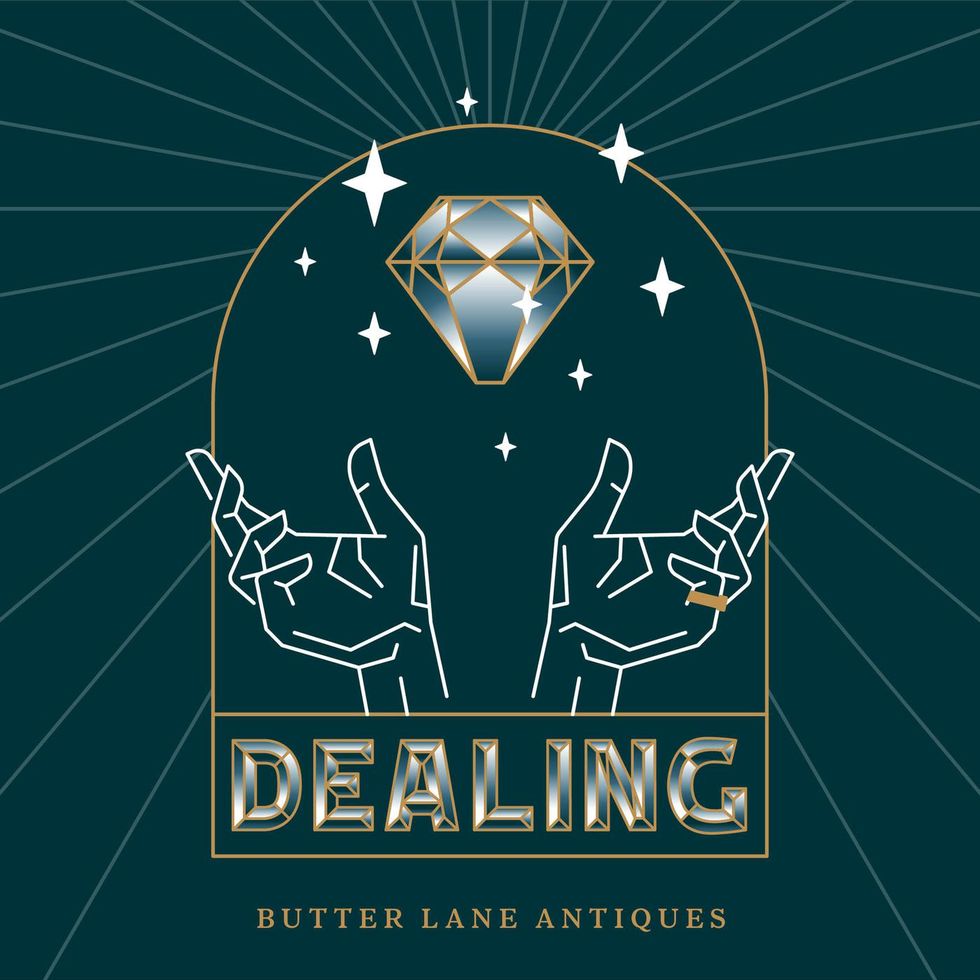 This offbeat podcast swirls together some very unlikely elements into a charming and illuminating whole. Alex Alfieri and Monty Cutteridge are two young Manc lads who run Butter Lane Antiques in Altrincham, and their sideways approach to the antique jewellery scene has set them apart from the industry's slightly stuffy image. This is a podcast about starting a business, but it's also an odyssey into a fascinating high-stakes world studded with absolutely mad anecdotes.
Out of Hours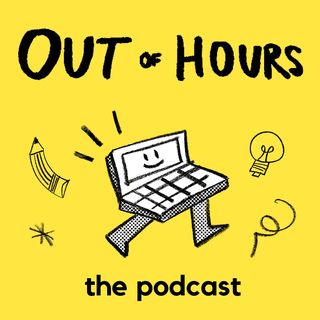 Sorting out a side-hustle and becoming a multi-hyphenate business powerhouse is probably something you made a resolution to crack on with in January, and which given how dicey pretty much everything is right now, you might be looking at again. Take inspiration from Out of Hours, which features conversations people who started their own thing and helped it turn into something big. Start with DJ, poet and writer Charlie Dark talking about founding Run Dem Crew, the casual running club which now runs workshops, events, mentoring and support for young people around London.
Wanna Be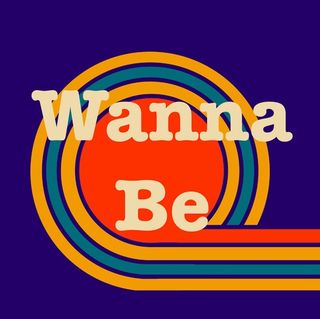 How do you get from where you are to where you want to be? The creative and entertainment industries can seem incredible opaque, but Imriel Morgan is here to demystify things by chatting to guests including comedian Lolly Adefope, anti-online abuse campaigner Seyi Akiwowo and author Malorie Blackman.