Excellent examples are being made everywhere these days, from the U.S. to Southeast Asia.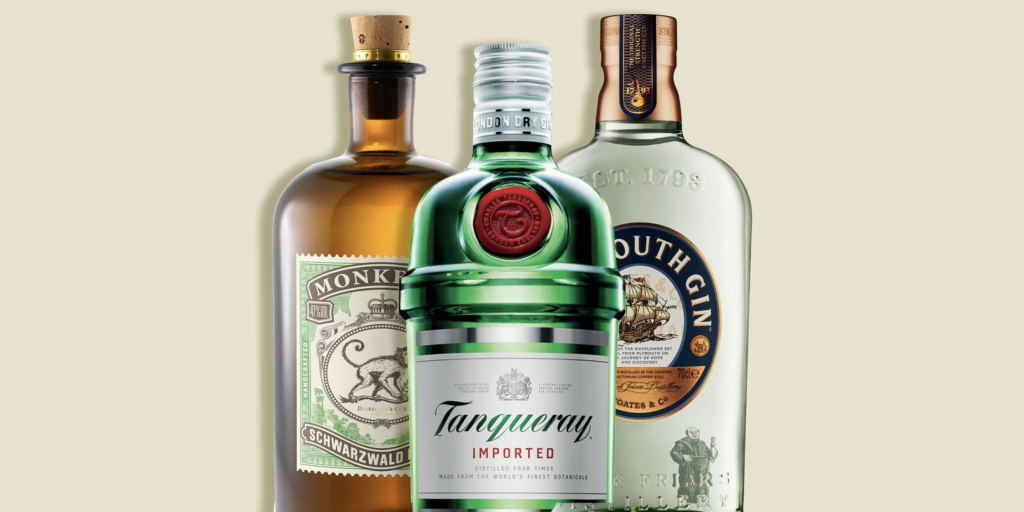 Everyone is entitled to their taste and preference when it comes to spirits, but consider the difference between a vodka martini and a gin martini. The vodka martini is more of a blank slate, that's best very cold. Nothing wrong with that. It gets the job done. A gin martini, however, is more a gustatory experience, a martini that is worth pondering over. Gin is by definition full of flavor—juniper is the conductor leading a symphony of botanicals which play together harmoniously and complementary. An ice cold, expertly proportioned gin martini can reach sublime heights. This is a classic, evocative, and deceptively simple cocktail that changes character based on which gin you choose to showcase, which is why it's so damn good.
Gin isn't just from England and the U.S. Distilleries all over the world produce versions that try to capture the character of where they're made. There are three main categories. Distilled gin is produced from a mash of grains in the same way that whiskey might be. Redistilled gin is a neutral grain spirit that has been distilled a second time. And compound gin is a neutral grain spirit that's been infused with flavors (this is the least common style). While you can use nearly any botanical you can think of to flavor gin, juniper is the key ingredient. There are two ways to infuse the botanical flavors into gin—either by macerating them in the spirit, or suspending them in what is essentially a large tea bag above the spirit and infusing the gin with vapors. Then there are a few different styles of gin to consider.
London Dry Gin: The old guard brands mostly distill London Dry-style gin in the UK, although it does not actually have a geographical indicator. The main rules of this designation are that juniper must be the dominant flavor (as it is for all gin) and botanicals must flavor the gin during distillation, with no flavor or color added afterwards. Brands like Beefeater and Tanqueray are classics for a reason, but the world of gin has expanded enormously over the past 20 years as new distilleries tinker with the formula.
Plymouth Gin: This type of gin comes from just one distillery: Black Friar's, where Plymouth Gin is produced in the city of the same name. It's a bit more citrus forward than London Dry, and is a wonderful alternative to use in classic cocktails.
Old Tom Gin: There are no set guidelines for this style of gin, but it is sometimes sweetened with a bit of sugar or other botanicals, licorice is occasionally added, and it can be barrel aged (which is another style of gin in and of itself). Current examples of Old Tom gin come from Barr Hill in Vermont, Ransom in Oregon, and Hibrimi in Iceland.
New Western Gin: This is really a catch-all term for newer gins that don't fit into the previous categories. But the through line is that these gins, while still using juniper as a key ingredient, are flavored with a wide range of botanicals, and often use ones that are grown locally to showcase the flavors of where they are made.
Gin is now definitely a global spirit, with excellent examples being made everywhere from the U.S. to Mexico to Southeast Asia, and even the UK has seen an infusion of new gin distilleries. The best thing about this is that each spirit is an attempt to capture some essence of its geography, often using locally sourced botanicals to flavor what otherwise would essentially be, well, vodka. With so many bottles to choose from, we've broken down some of the best gins out there to try now by highlighting stellar examples of the new and old school. Here are some of the best gin brands available now, from traditional London dry to brand-new innovations.
The Old School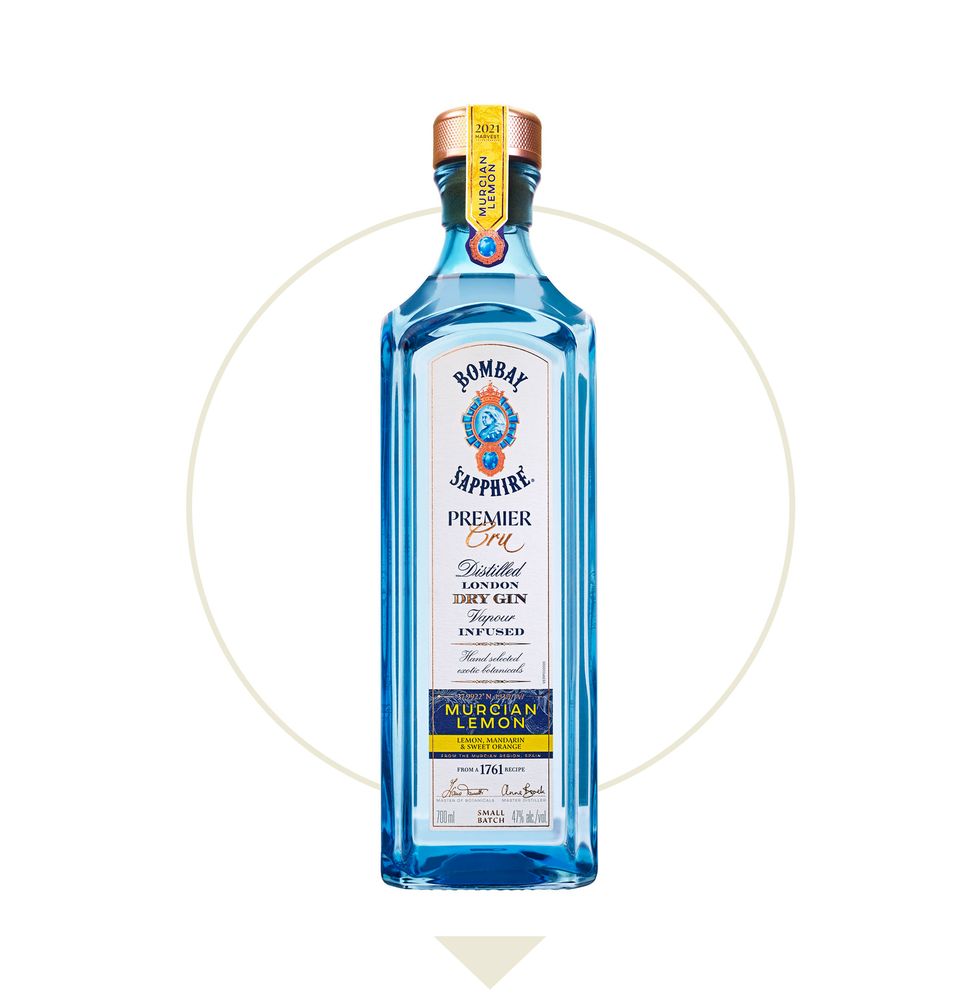 Bombay Sapphire
Bombay Sapphire is a ubiquitous and easy-drinking gin. The distillery vapor infuses botanicals like juniper, licorice, and almond into the alcohol. Two other expressions have been around for a while: Bombay Sapphire East, made with Asian botanicals, and Bombay Dry Gin, made with just eight botanicals. And the latest to join the family is Premier Cru Murcian Lemon, which highlights the lemon-forward profile of regular Bombay with the addition of Fino lemon peels from Spain into the botanical mix, along with mandarin and naval oranges. Try this one in your next French 75 cocktail.
---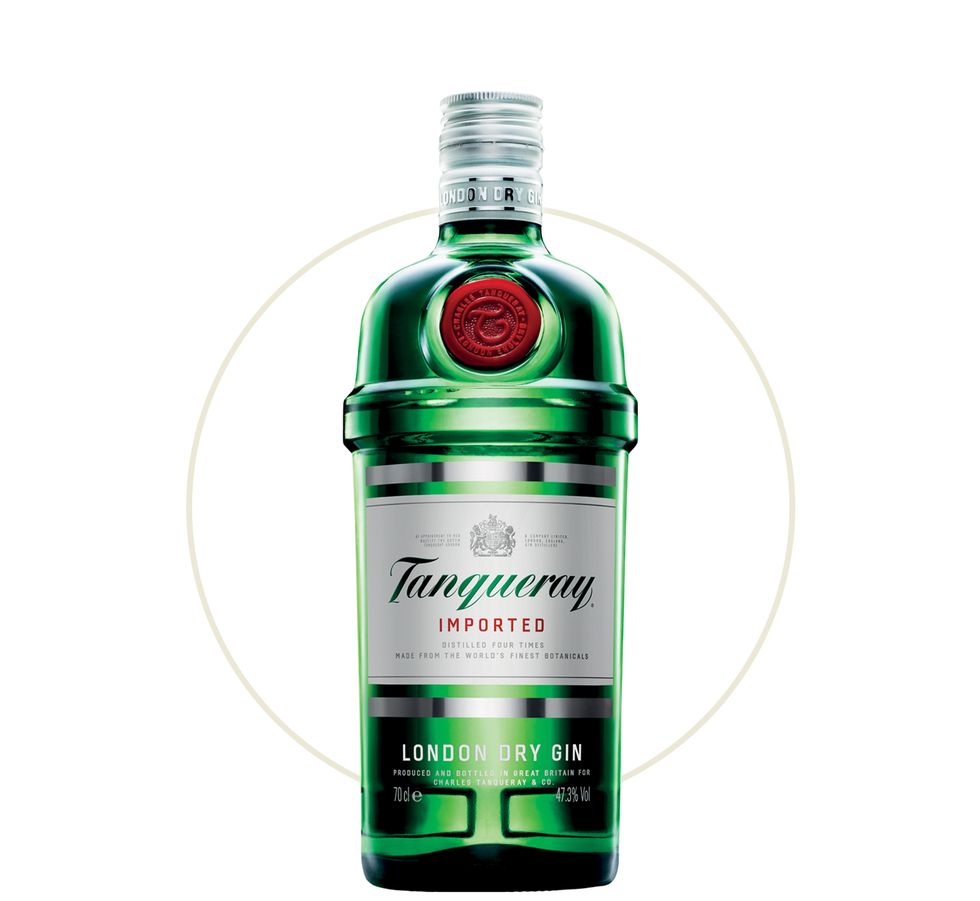 Tanqueray
Tanqueray is one of the best-selling gins in the world, and a superb (and affordable) example of the London Dry category. The flagship expression combines bright flavors of juniper and citrus in equal proportions, making this a go-to bottle for cocktails. There's also Rangpur, which highlights the flavors of the Indian lime of the same name, and No. TEN, which was designed as a more modern gin with pronounced notes of white grapefruit, lime and orange. Plus, everyone's favorite Negroni mixer, Stanley Tucci, partnered with the brand last year on a campaign to showcase various cocktails you can make with this gin.
---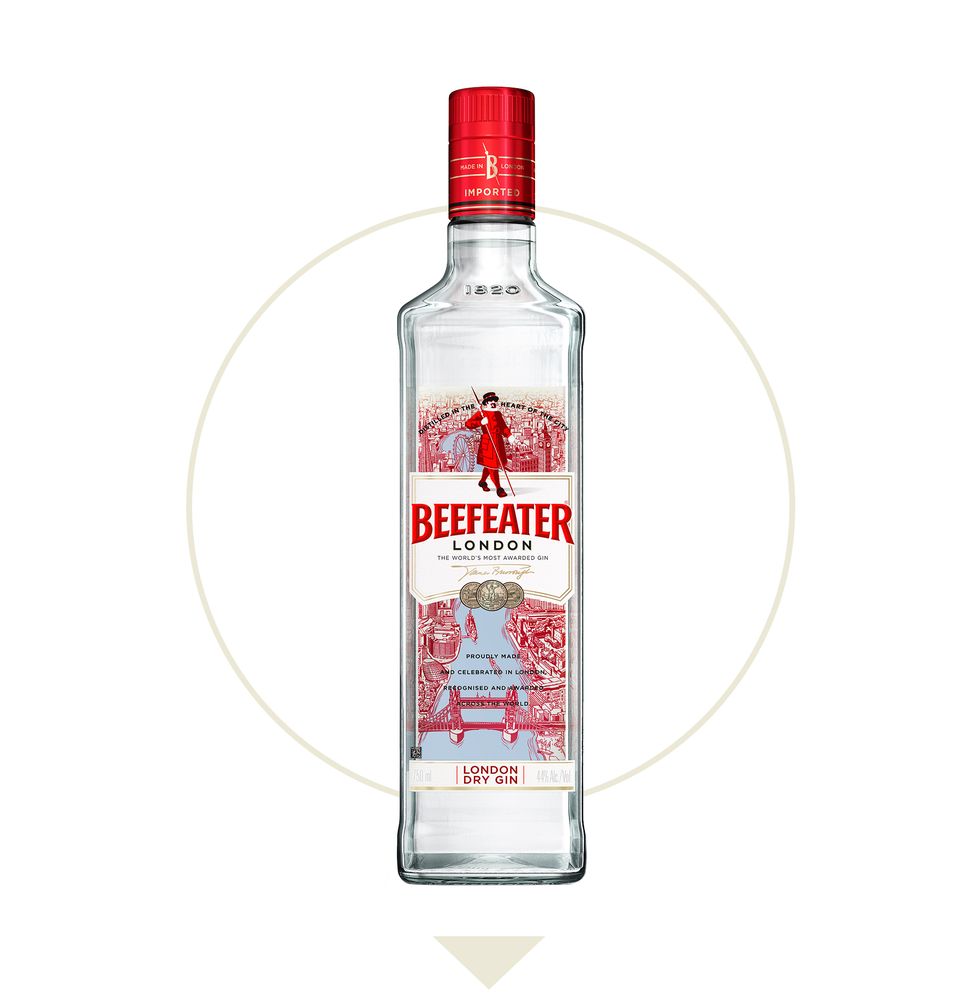 Beefeater
Beefeater is another classic London dry gin, with a juniper- and citrus-forward recipe that dates back to the 1860s when James Burrough began to distill gin in London. For this gin, the botanicals are steeped in neutral grain spirit for 24 hours before distillation. In addition to classic Beefeater, there's also Beefeater 24, made with additional botanicals like Japanese sencha and Chinese green tea; Burrough's Reserve Edition 2, rested in red and white Bordeaux casks to pick up color and flavor; and the strawberry-flavored Beefeater Pink.
---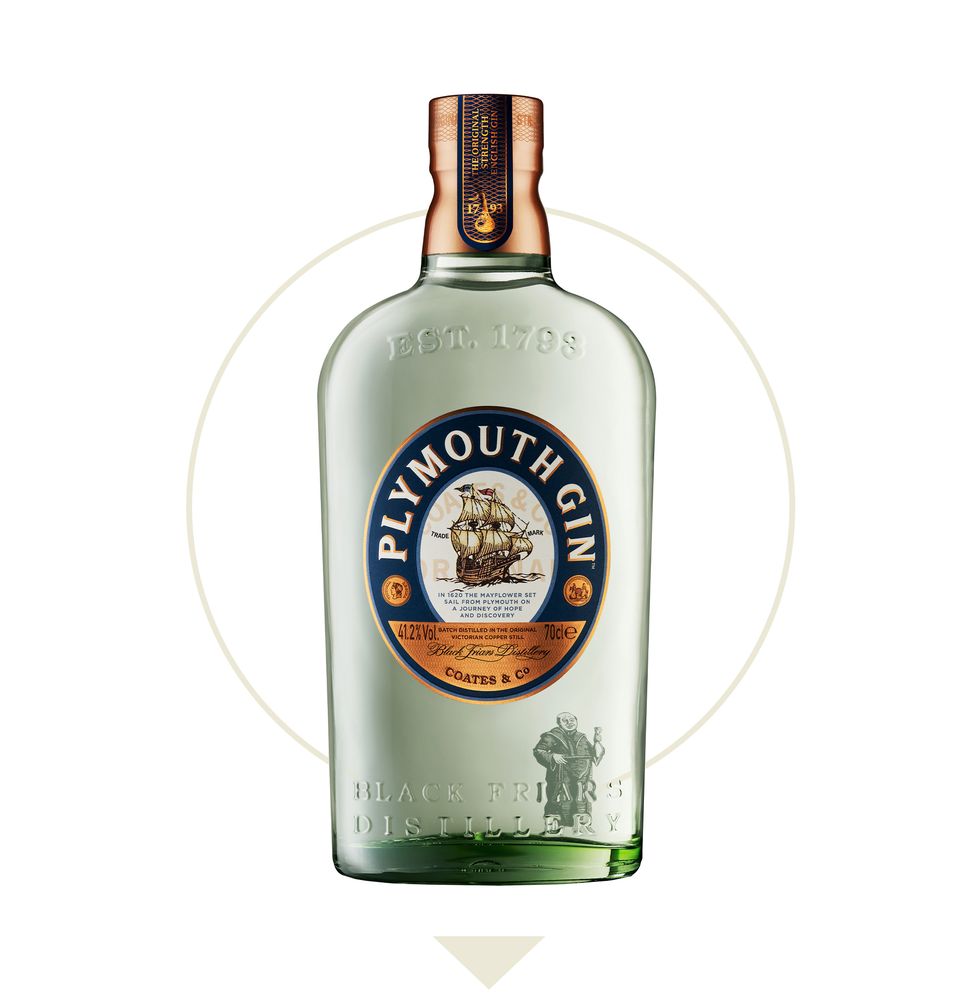 Plymouth Gin
Plymouth Gin has been produced at the historic Black Friar's Distillery since the late 18th Century. The botanical mixture includes juniper, lemon peel, and angelica root, resulting in a simple yet flavorful spirit that works well in pretty much any cocktail you can think of. If you are looking for something that packs a bit more punch, try the Navy Strength expression, which is bottled at 57 percent ABV, allowing it to shine more when mixed with other ingredients. There's also the limited-edition Mr. King's 1842 Recipe which is made with juniper picked from one mountain in Italy, never to be repeated.
---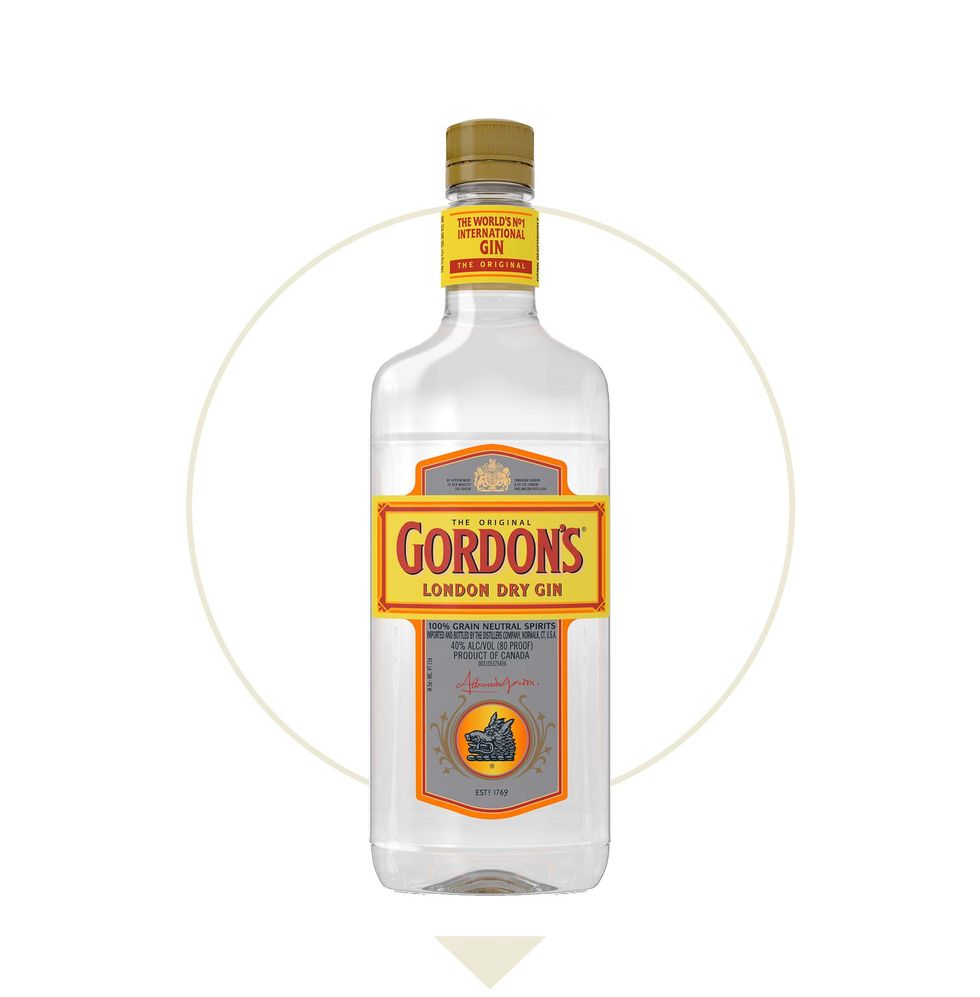 Gordon's
Gordon's was reputed to be Hemingway's favorite gin, and it was an essential ingredient in James Bond's Vesper cocktail in Casino Royale (and yes, it tastes good shaken, not stirred, despite what the martini purists espouse). Gordon's is a simple, satisfying, and cheap gin, whether you are drinking it from a plastic handle or a more refined 750ml glass bottle. You'll find big notes of juniper with a bit of garden herbs and black pepper to round things out. It's the perfect martini gin for any occasion.
---
New School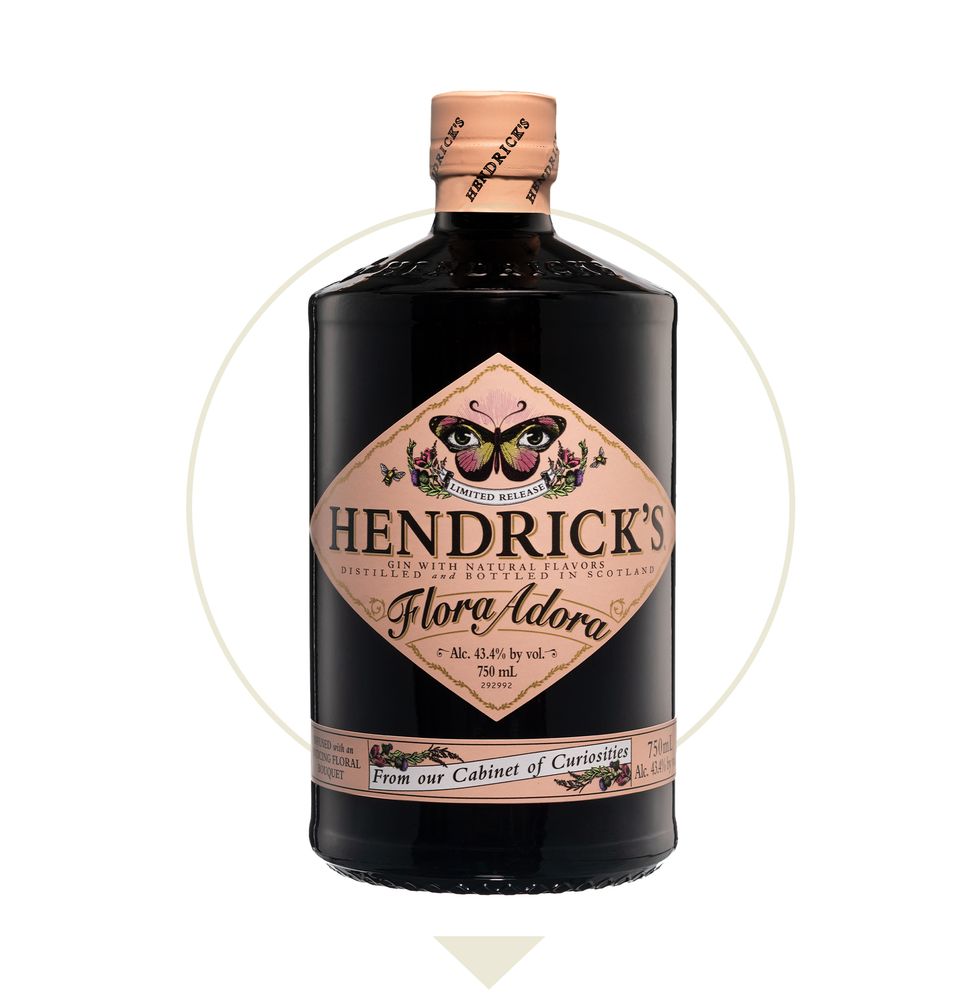 Hendrick's
Hendrick's has been one of the biggest success stories in the new-school gin movement since it launched in 1999. The Scottish gin is unique in its use of cucumber and rose as the main botanicals, and master distiller Lesley Gracie keeps coming up with new expressions to add to the portfolio. The latest is the new Cabinet of Curiosities release, Flora Adora, a gin inspired by "garden florals that entice pollinators," so basically flowers and bees. The exact botanicals are not revealed, but Gracie has embellished the classic Hendrick's formula with a healthy dose of floral and sweet notes. This might not be your go-to for a martini, but it works well if you want to change up your Negroni or even a simple gin and tonic.
---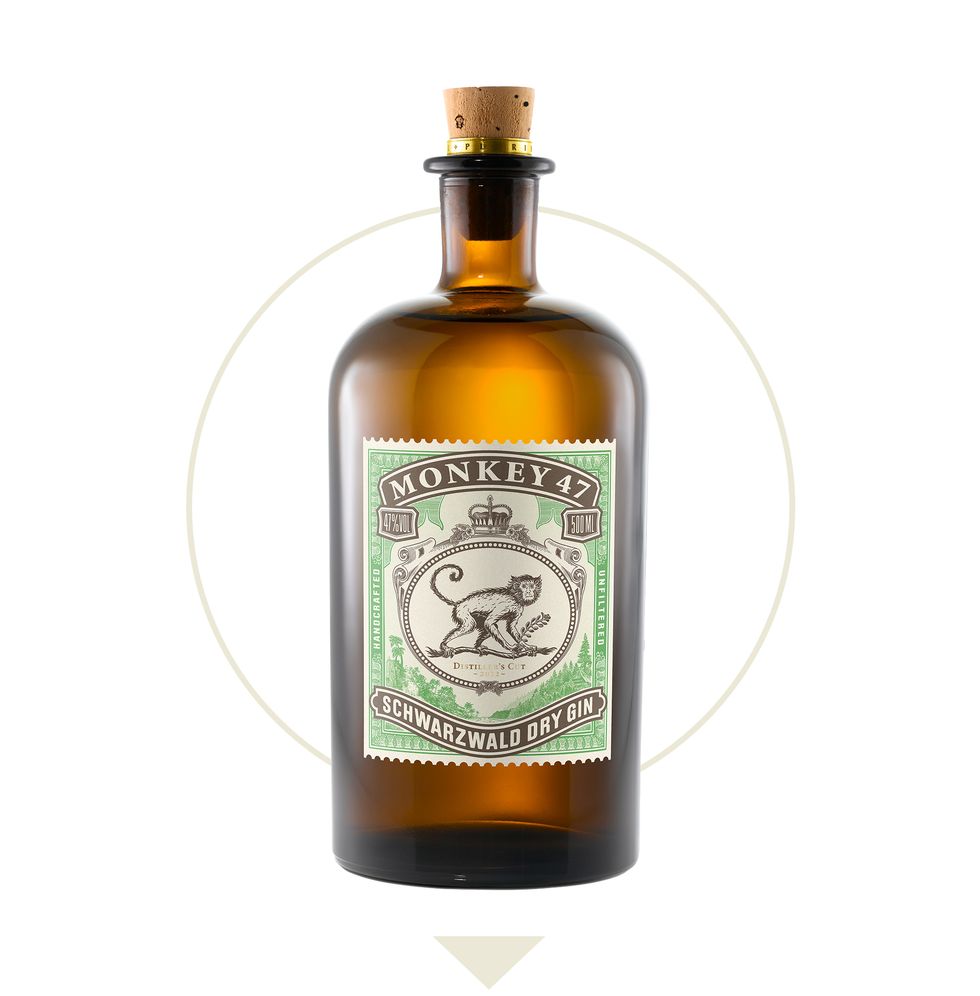 Monkey 47
Monkey 47 is already an interesting gin, made at a distillery in Germany's Black Forest from a blend of 47 botanicals. But each year the distillery also releases Distiller's Cut, a riff on the core expression, and the latest from 2022 is worth checking out. The 48th ingredient for this release is woodruff sourced from the forest surrounding the distillery. The result is a light and fragrant gin with a bit of sweetness balanced out by baking spice notes like cinnamon and nutmeg. This is one of the more expensive gins out there, but it's a winner as usual and is well worth seeking out.
---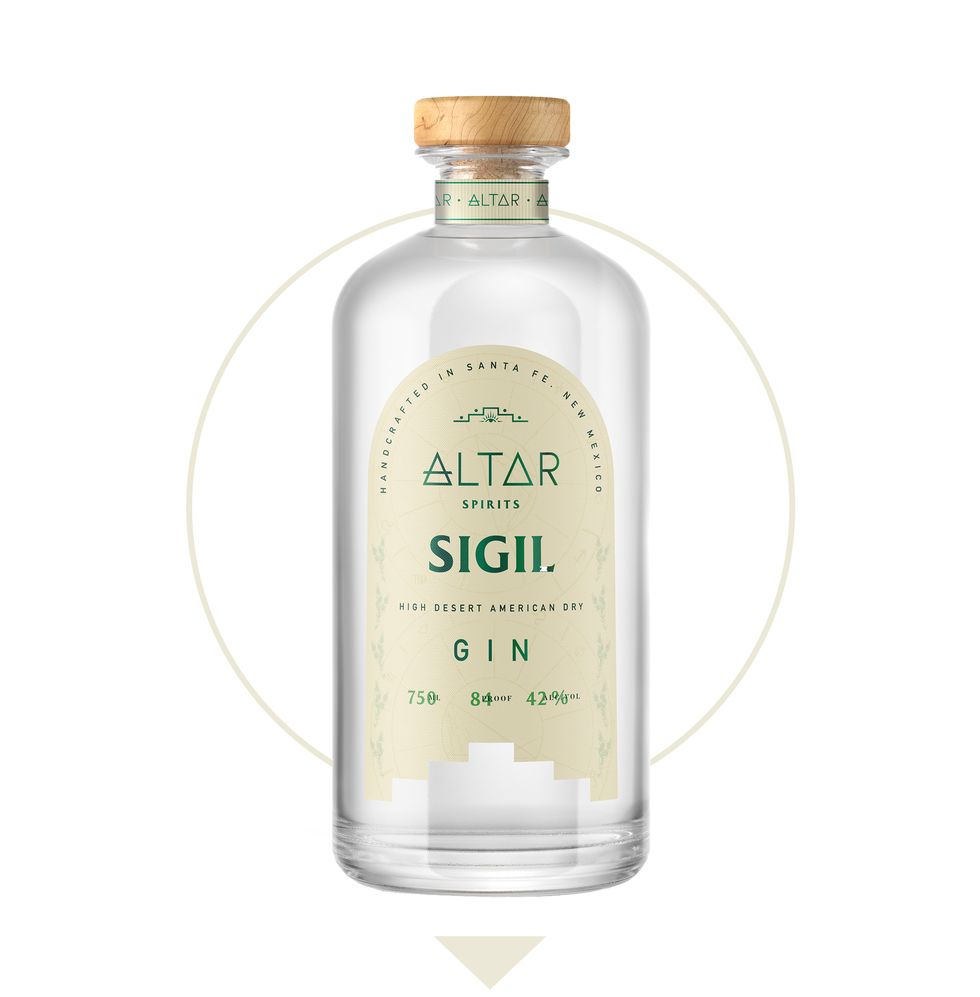 SIGIL Gin
This gin hails from New Mexico, where it's made at the Altar Spirits distillery in Santa Fe. The label says "high desert American gin," a pretty accurate way of describing this interesting new addition to the category. Juniper, pinon, and sage are the botanicals that anchor the flavor profile, all found locally on the land surrounding the distillery, along with 11 others. The palate is on the dryer side, with a bit of spice and some floral notes. This new gin is a great example of capturing local flavors in a bottle.
---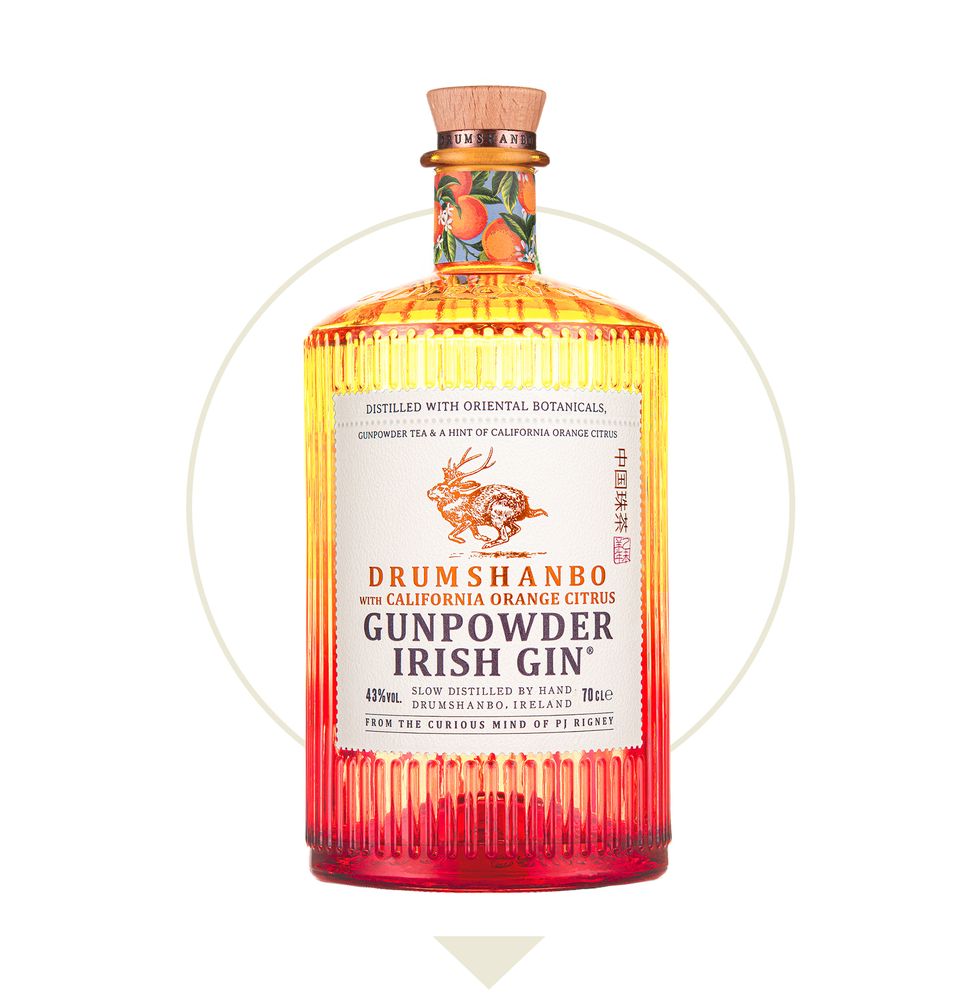 Drumshanbo Gunpowder Irish Gin
Ireland is awash with excellent gin, and Drumshanbo is leading the way there with its Gunpowder Gin. Gunpowder tea is a green tea from China that is the star of the show for this spirit, which is also infused with juniper, cardamom, coriander, lemon, and caraway seeds. Most of the botanicals are directly distilled into the gin, while the tea and citrus are vapor infused. The latest expression from the brand is a nod to the States called California Orange Citrus. This is, obviously, a citrus-forward version of the original, infused with oranges from the Bay Area that are meant to complement the lemon, lime, and grapefruit already included in the botanical recipe.
---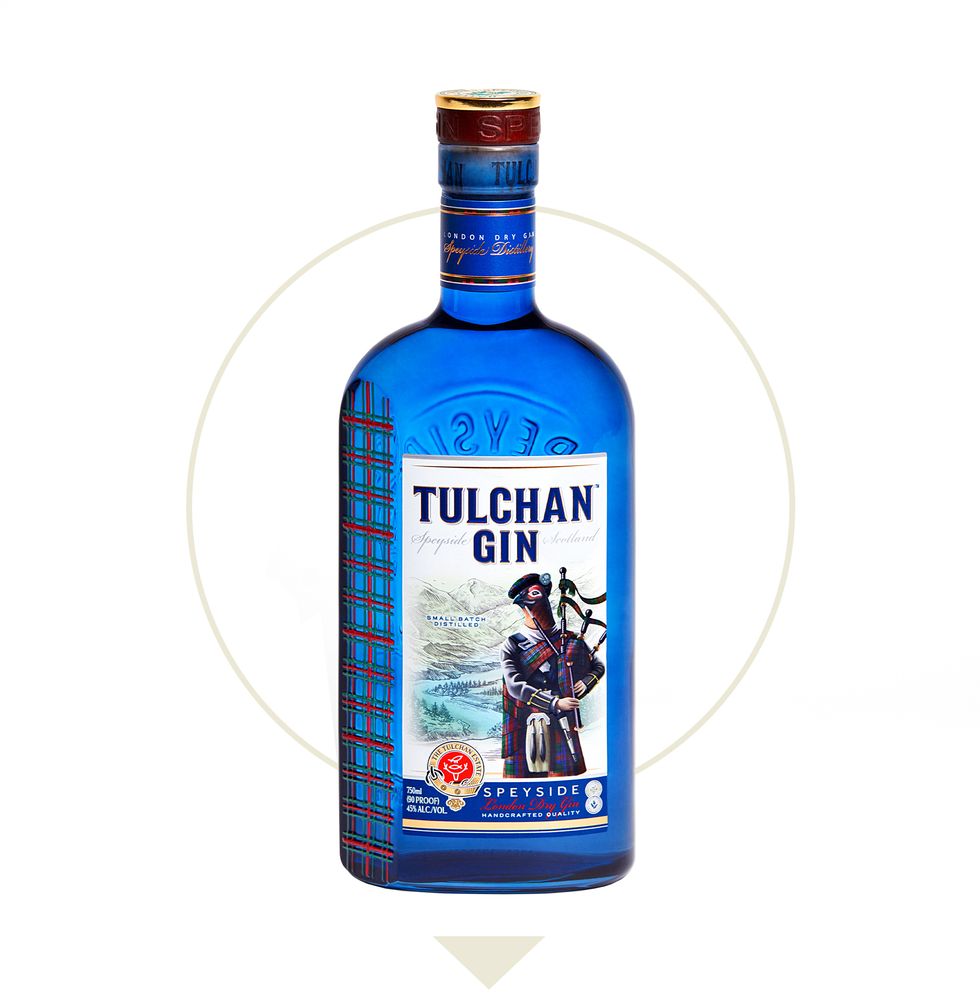 Tulchan Gin
Speyside is a region of Scotland best known for single malt whisky, but this gin is an attempt to capture the local herbs and flowers of the area in gin form. Tulchan is a London Dry style gin that is infused with 14 botanicals, some of which are locally sourced from Speyside, including sloe berries, blackberry leaves, elderflower, and the unique addition of white asparagus, along with traditional components like juniper. The bottle is proudly Scottish, with tartan on the side and an image of a bagpiper on the front.
---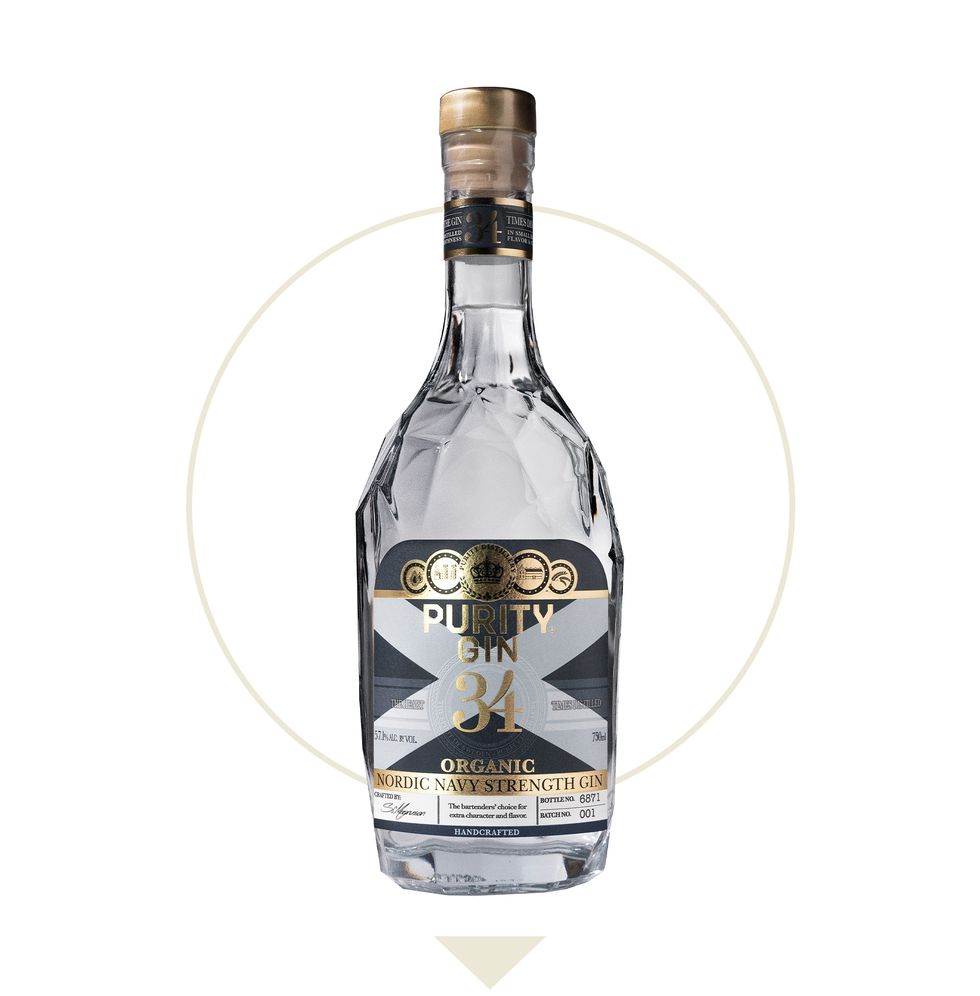 Purity Navy Strength Gin
Purity hails from Sweden, a country better known for aquavit than gin. But this navy strength expression, bottled at a very strong 57.1% ABV, could help change that. The distillery's vodka is the base spirit (the heart of the spirit is distilled 34 times, hence the name), and it's flavored with juniper, lavender, cardamom, and Nordic berries like lingonberry and blueberry. Of course, if you're not looking for something quite that strong to use in your martini, give the London Dry 34 a try instead which is bottled at a more sensible 43% ABV.
---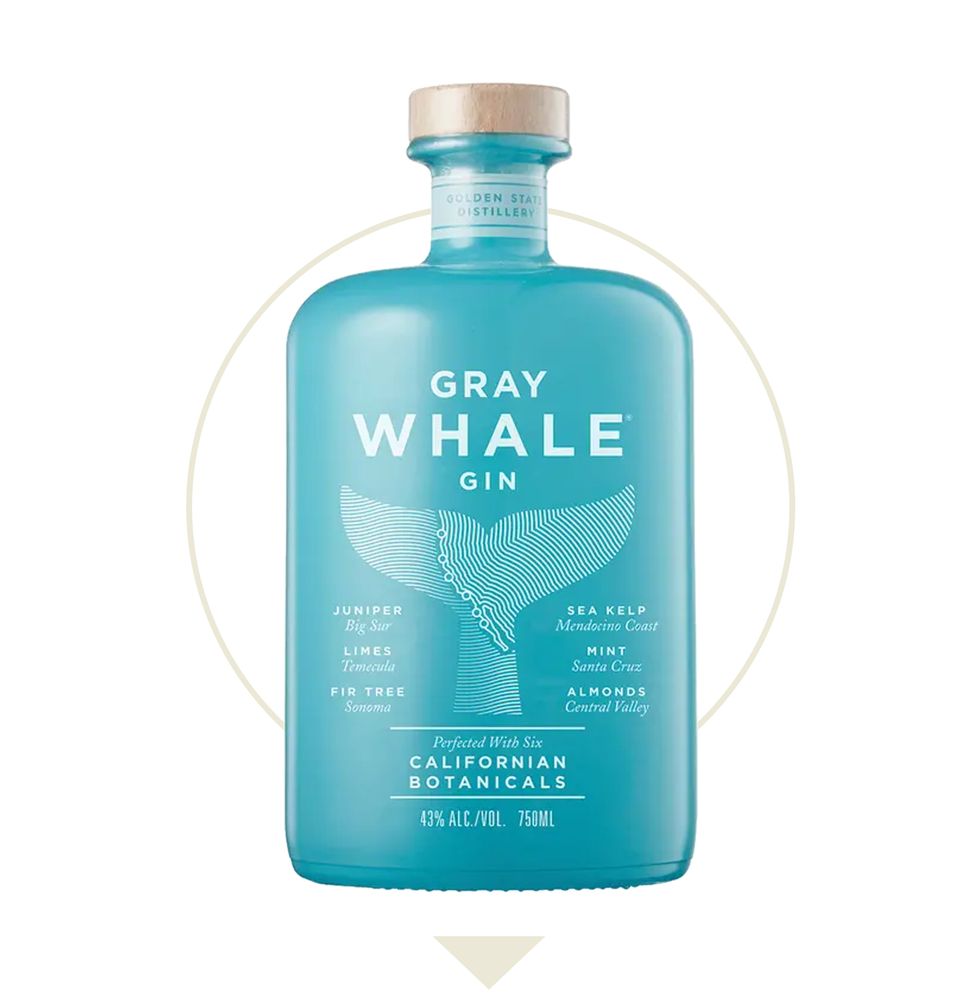 Gray Whale Gin
The founders of this California gin were inspired by the long nautical journey of the gray whale off the coast of the Golden State. They use local botanicals from Northern California to flavor the spirit, all sustainably sourced or foraged, like juniper, fir tree, sea kelp, mint, and lime. The base corn spirit is distilled six times, and the botanicals are vapor infused and distilled into it resulting in a bright, crisp, fragrant gin. Also, one percent of all sales go to environmental organizations dedicated to ocean conservation.
---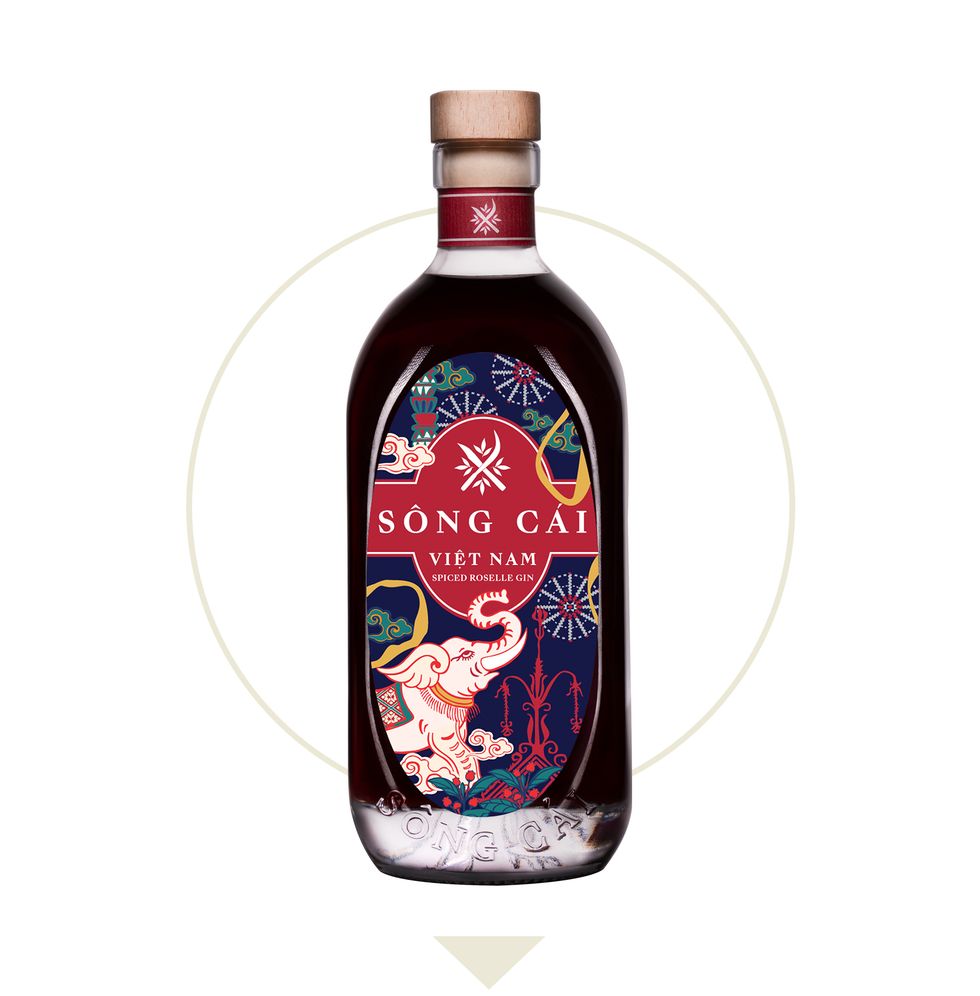 Sông Cái Việt Nam Dry Gin
This Vietnamese gin uses botanicals sourced from the northern highland jungles by farming and foraging families, including green turmeric, pepper, black cardamom, and pomelo. The only imported botanical is in fact the juniper, which grounds this dry gin, but the palate expands from there. Sông Cái works quite well in a variety of cocktails, from a citrus-forward gimlet to a dry martini. There's also the new Spiced Roselle Gin to try, flavored with hibiscus and rose myrtle berries, which can be subbed for sloe gin in your favorite cocktail. The distillery is working to reinvest back into the local community, via initiatives like reforestation programs, heirloom botanical preservation, and ensuring farmers are paid fair wages.
---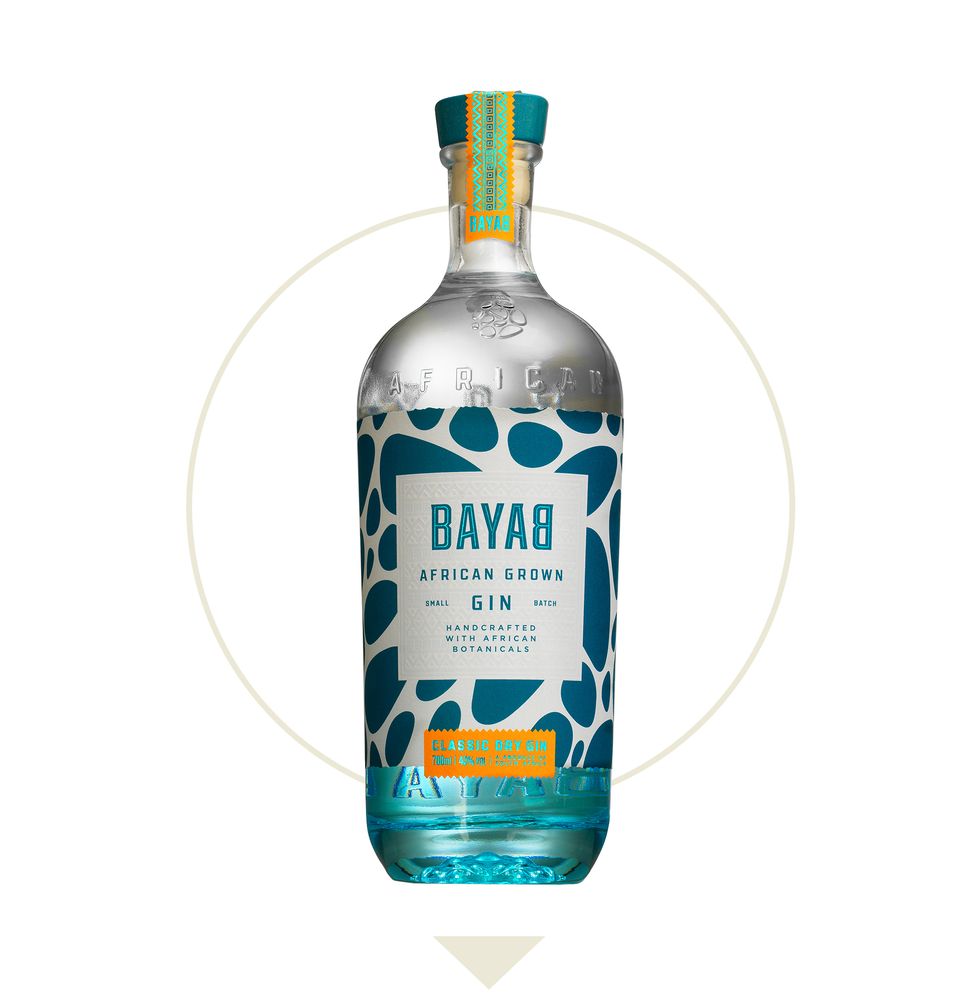 Bayab Gin
This African gin is part of the Spearhead spirits family, a Black-owned company based in South Africa. The base of the gin's botanical mixture is the fruit from the baobab tree, which provides a "tangy sherbet" taste according to the tasting notes. The style is "classic dry gin," however, with juniper leading the palate along with coriander, rosemary, lemon, and orange. There are two other flavored gins to check out that will be released in the coming months, Burnt Orange & Marula and African Rose Water. For now, give this new gin a try to see how it livens up your favorite drink.
---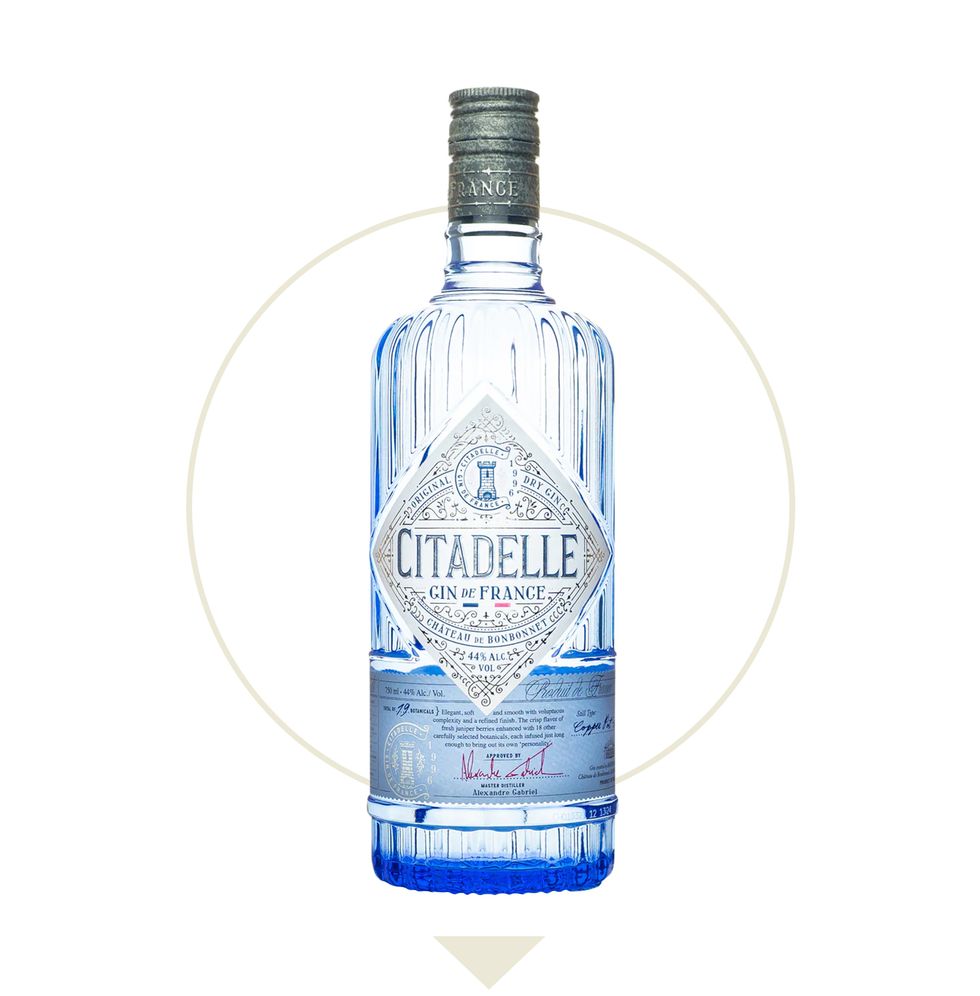 Citadelle Gin
This French gin is the creation of Maison Ferrand owner and master blender Alexandre Gabriel. The core expression in the lineup is a lovely gin, with a citrus-forward flavor profile augmented by notes of juniper, violet, and cubeb pepper that are among the 19 botanicals used to round out the spirit (each is infused individually). Then there are the limited editions, the most interesting of which has to be Vive Le Cornichon. Yep, this is a gin infused with those tart little French pickles, giving it a nice hit of salt and vinegar—no need for any dirt in a martini made with this gin.
From: Esquire US