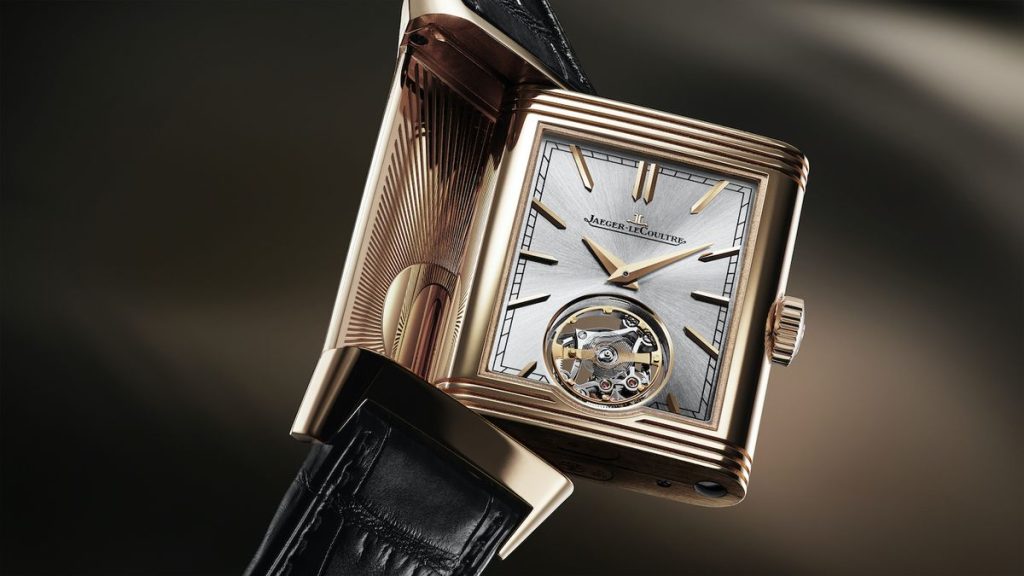 If you're a watch brand famous for a particular model, you have one of two options. Concentrate on expanding your other lines in a bid to broaden your appeal as widely as possible. Or play the hits.
In reality, brands tend to alternate between the two.
One year the marketing directive will be all about its most 'iconic' line, the next year that model will have been all-but forgotten in favour of reviving interest in a heritage line.
Jaeger Le-Coultre is undoubtedly best-known for its Reverso, the uniquely identifiable Art Deco-style model with the flippable case that was introduced in 1931 to help polo players get through a match without shattering their wristwear.
It has really doubled-down on the model in recent years – not least with a touring exhibition Reverso Stories, that included everything from bespoke Reverso font engravers to French pastry chefs creating cakes using flavours from Switzerland's Vallée du Joux, where the Reverso is produced, as it toured Paris, London and New York.
Its faith in the Reverso shows no sign of letting up in 2023, with a whole host of new models due to be released through the year.
Perhaps surprisingly for such a recognisable design, it has proved a uniquely versatile template for the brand.
There has been a Reverso with four functioning display faces, a Reverso with Vincent Van Gogh's lost 1888 painting Sunset at Montmajour perfectly reproduced in enamel on its case, and a Reverso with a pair of tiny shutters operated by a wheel on the side that opened up to show a nude lady.
Sometimes it's hard to escape the impression the esteemed Swiss manufacture must operate an office sweepstake to see who can come up with the maddest suggestion to squeeze into a tiny wrist canvas sometimes measuring no more than 36mm x 22mm.
Its latest Reverso is the Reverso Tribute Duoface Tourbillon in pink gold. The manually-wound model is a feat of micro-engineering that features a night and day indicator, a tourbillon taking up the lower half of the dial and a second time zone displayed on the flippable case.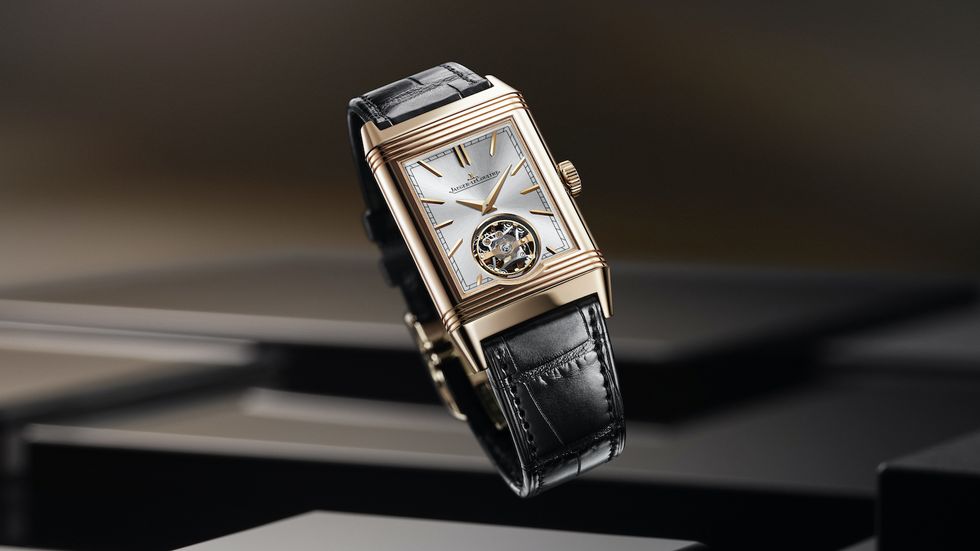 The front dial is decorated with a silver sunray pattern, the reverse dial has an embossed 'clous de Paris' pattern and it comes on a classic black leather strap.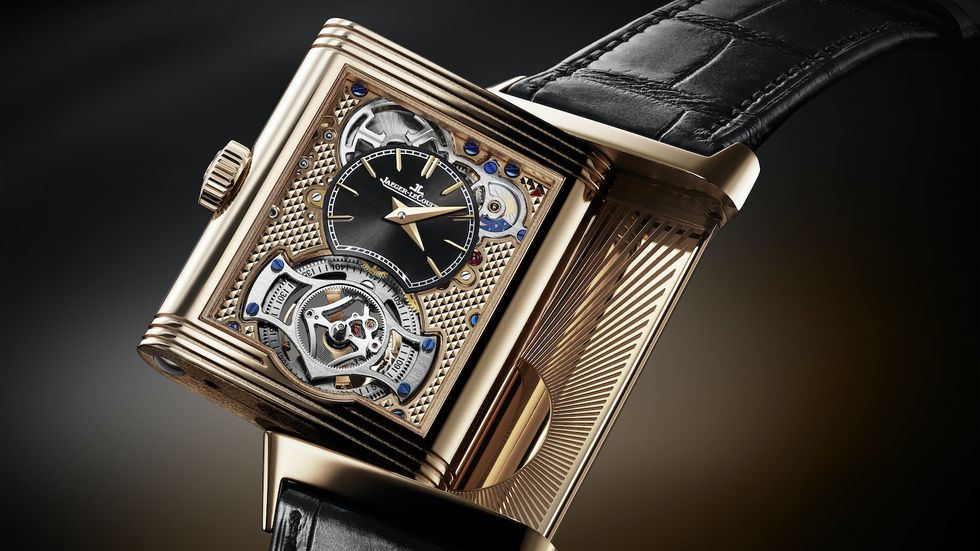 After 92 years, you might think the Reverso ideas well was in danger of running dry. But nothing in Jaeger Le-Coultre's recent activity suggests anything of the sort.
Playing the hits would seem to be an eminently sensible strategy.
Originally published on Esquire UK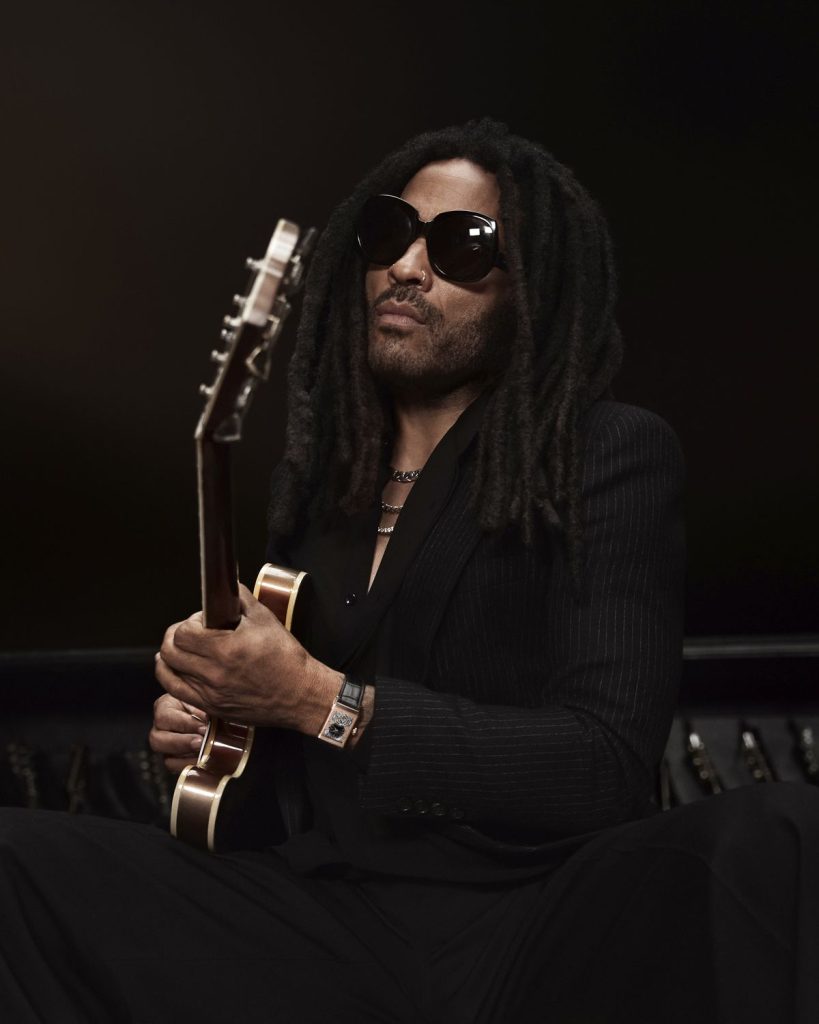 Storied Swiss watch brand Jaeger-LeCoultre—famed for its iconic Reverso watch—just announced an unexpected addition to its roster of ambassadors: Lenny Kravitz. The legendary rocker is exactly the sort of person who can move the needle for the brand in America. And the announcement comes at just the right time, when collectors are finding new joy in just the kind of ultra-refined, slim dress watches in which the house specializes. While a Reverso might seem like a surprise on the wrist of someone like Kravitz, it's worth noting that he's part of a long line of rock-and-roll watch-wearers whose timepieces are often at odds with the milieu. It's a kind of contrarian move that throws the workmanship and luxury of such watches further into relief.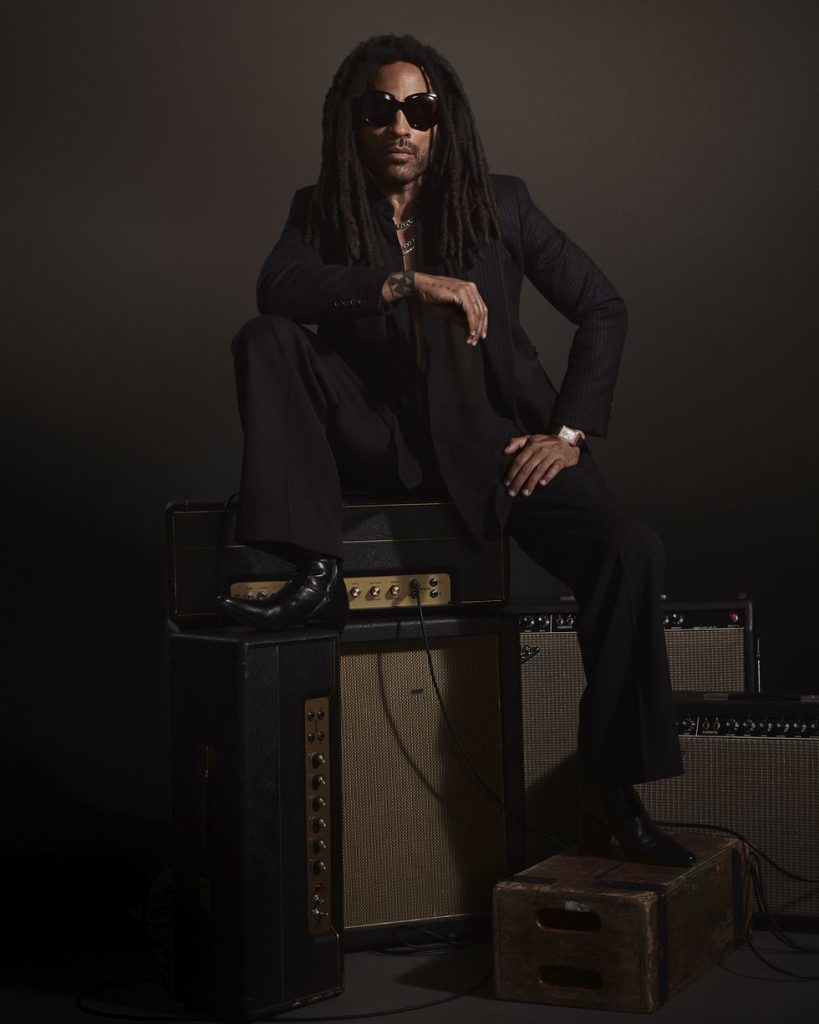 Kravitz's weapons of choice? First, the steel Reverso Classic Duo Face—so named because there are separately functioning watch faces on both sides, so you get two watches for the price of one—which he wore when he performed live at the Oscars last month.
For the press shots here, however, Kravitz supercharged his high-watchmaking game still further with the Reverso Tribute Duo Face Tourbillon in pink gold , a monumental piece of Jaeger-LeCoultre wizardry that was unveiled just last month at Geneva's Watches and Wonders. The watch crams two separate timepieces, plus a tourbillon with a total of 254 individual parts, into the signature rectangular Reverso case that, despite all those components, is just 9.14mm thick.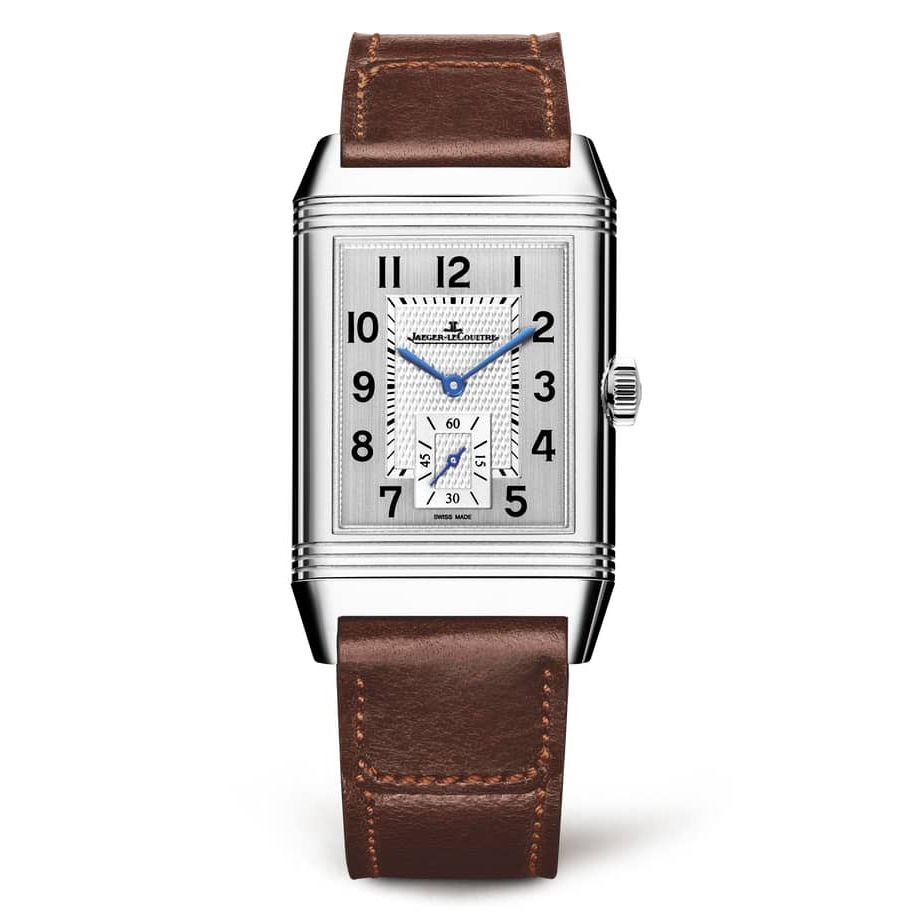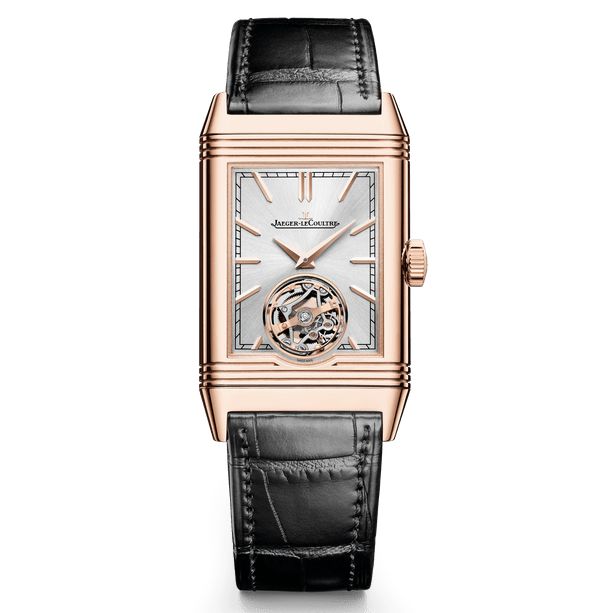 For Kravitz, who recalls from childhood his father's collection of chronographs, watches are a longstanding passion. "Beyond the function of a watch, style is very important," Kravitz said in a statement. "You have to really connect with it. I feel very drawn to Jaeger-LeCoultre. The way they combine such a high level of craftsmanship, design, and function in their watches—that really resonates with me." In his first official outing with the brand in May, Kravitz will feature in a new campaign alongside fellow Jaeger-LeCoultre ambassador Anya Taylor Joy.