A veteran of rock, blues, funk and soul, singer and multi-instrumentalist Lenny Kravitz has been announced as the latest ambassador of Jaeger-LeCoultre. Tapped for his distinctive style, bold attitude and artistic flair, Kravitz and his approach to music mirror the spirit of excellence and innovation the manufacture strives for.
"With his artistry, inventiveness and ability to transcend genres, Lenny epitomises Jaeger-LeCoultre's values and style," says Catherine Rénier, CEO of Jaeger-LeCoultre.
In this exclusive interview, the musician—and watch enthusiast since childhood—shares more about his creative process, his most revered mentor, and how he styles his beloved Reverso timepiece.
Where do you find your inspiration?
My inspiration comes from life—every aspect of it. Life is continually feeding my creativity.
What sparks your creativity? Is it something that usually comes naturally to you, or do you have to work at it?
My creativity always comes naturally. I want to be as far away as possible from making conscious decisions in that area. I want it to flow, so most of the time I'm dreaming my music and my creations.
How long does it usually take you to write a song, and have you ever had writer's block?
It can take from five minutes to five weeks. I never know what it's going to be. I thought I had writer's block once when I was making my first album—in the middle of that recording—but it wasn't a block. It was time when, as I realised later, I needed to be quiet, to be still, so that I could hear what I was going to be given. Sometimes you have to be still and be quiet.
Have you ever had a mentor?
Yes. My grandfather, Albert Roker, was my mentor and he's still within my heart.
Have you ever mentored anyone?
Yes, I've been mentoring younger musicians—kids, especially in The Bahamas where I live—and it's really interesting and satisfying to come into that place.
You have managed to stay on top of your game through different decades and different fashion eras. What is your favourite one?
My favourite one is something that hasn't happened yet.
Of all the fantastic art you have made, what are you most proud of? Is there a song, a film or other creative project that you are most proud of?
I don't put one thing on top of another in terms of what's better, or whether they're all what they should be, but there are definitely special days. As a musician, making your first album is always really, really special. The first album, Let Love Rule, was where I entered and set the tone.
Do you have a favourite song from your own repertoire?
A favourite song of my own? That's a hard one. Thinking of You is one of them. It's a song that I wrote for my mother after she passed, and it's one of my songs that is very important to me.
Is there anything that you find really hard and have to work at?
I have to work at patience—slowing down and waiting. I like to do so many things at once and I don't want to stop, but that's not reality. So, learning to be patient, to wait and stay centred in the middle of that patience is something that I continually work on.
Do you have any rituals before you go on stage?
Not really. My ritual is just to feel myself—to feel ready. When I'm ready, when my band is rehearsed, when I feel confident that we've done all that we can to make it the best that it can be, I'm ready. So usually, it's just very quiet in those moments before I go on. Then I just walk through the tunnel and onto the stage and go.
How will you describe yourself?
I'm an artist.
You've already achieved a huge amount as a musician, singer, actor, designer and photographer. Are there any hidden talents the world hasn't seen yet?
I'm looking forward to painting. That's my next creative outlet. And surfing.
What are you most looking forward to about the year ahead? New album, new tour?
Absolutely. It's been a few years since I've been on the road. I'm looking forward to releasing the new music that I recorded over the last three years and getting out on the road and playing and celebrating music in life.
What are the most important values that you hope to teach to the next generation?
Love. Love and more love.
You are watch collector. When did that passion start?
I think it started well before I even realised I had it in me. I think I started with my father when I was a kid because he had these cool watches in the 70s that I loved to look at and hold and play with. I wasn't allowed to, but I used to grab them and play with the stop and start buttons on the watch.
Watchmaking and music have a deep connection, such as the tick-tock of the hands, the chime of a minute repeater, the entire concept of timing and rhythm. What interests you the most about watchmaking?
The precision and the craftsmanship.
And what is most important to you about a watch?
Obviously the function, but also the style, the way it looks, the way it fits on your wrist—it's important to really connect with it; it has to become one with you.
How do you wear your Reverso? On what occasions do you flip it?
The best way to explain it is that I wear it very naturally. It feels like it's always been there. That's one of the beautiful things—it blends with me. I flip it whenever I want to change. That's another beauty of this watch. You change moods, you change vibe, so you flip it over and you've got a whole new thing happening.
On which occasions do you wear it?
Usually when I'm in cities. When I'm on the island I tend not even to think about time, but when I go to a city and I'm working, I'm touring, I have things to do, then I absolutely wear it.
What does Jaeger-LeCoultre represent to you?
It represents craftsmanship, design and function at its best.
From: Grazia SG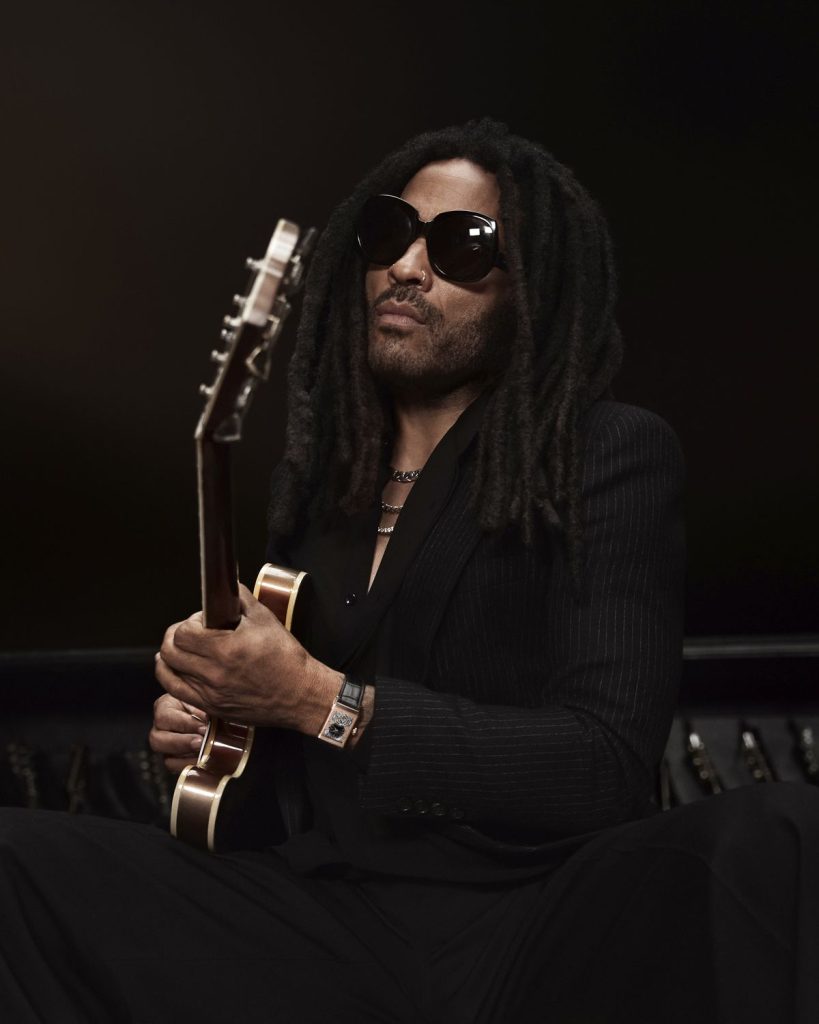 Storied Swiss watch brand Jaeger-LeCoultre—famed for its iconic Reverso watch—just announced an unexpected addition to its roster of ambassadors: Lenny Kravitz. The legendary rocker is exactly the sort of person who can move the needle for the brand in America. And the announcement comes at just the right time, when collectors are finding new joy in just the kind of ultra-refined, slim dress watches in which the house specializes. While a Reverso might seem like a surprise on the wrist of someone like Kravitz, it's worth noting that he's part of a long line of rock-and-roll watch-wearers whose timepieces are often at odds with the milieu. It's a kind of contrarian move that throws the workmanship and luxury of such watches further into relief.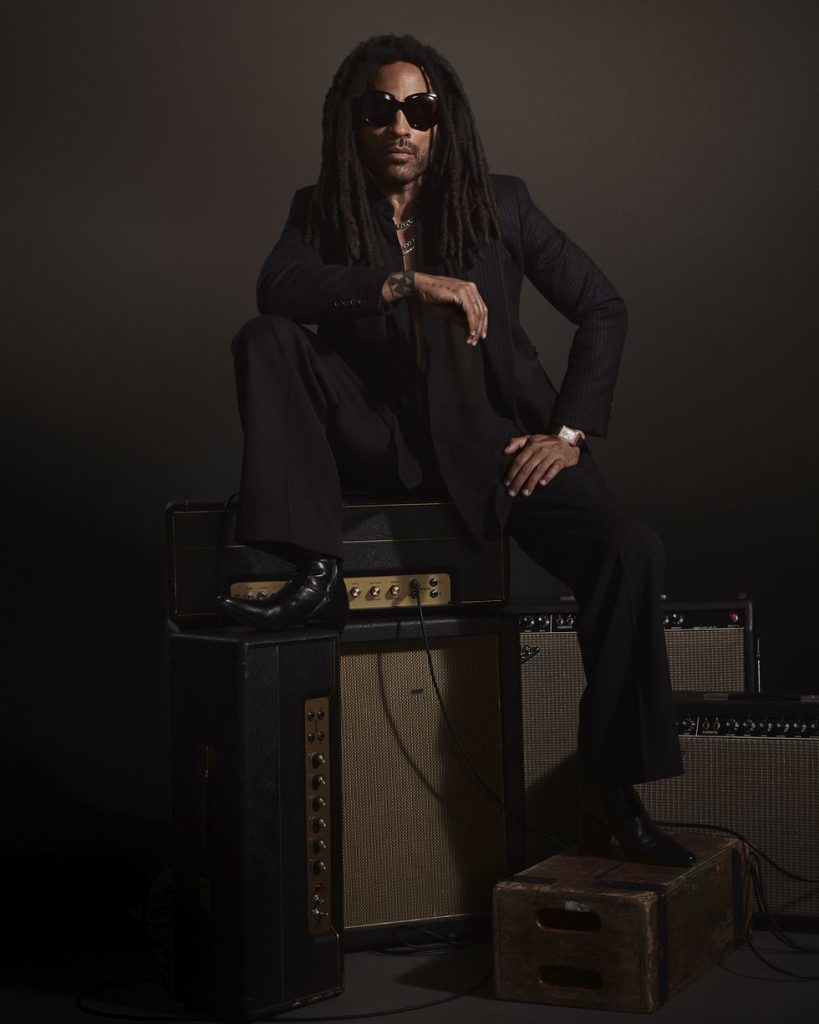 Kravitz's weapons of choice? First, the steel Reverso Classic Duo Face—so named because there are separately functioning watch faces on both sides, so you get two watches for the price of one—which he wore when he performed live at the Oscars last month.
For the press shots here, however, Kravitz supercharged his high-watchmaking game still further with the Reverso Tribute Duo Face Tourbillon in pink gold , a monumental piece of Jaeger-LeCoultre wizardry that was unveiled just last month at Geneva's Watches and Wonders. The watch crams two separate timepieces, plus a tourbillon with a total of 254 individual parts, into the signature rectangular Reverso case that, despite all those components, is just 9.14mm thick.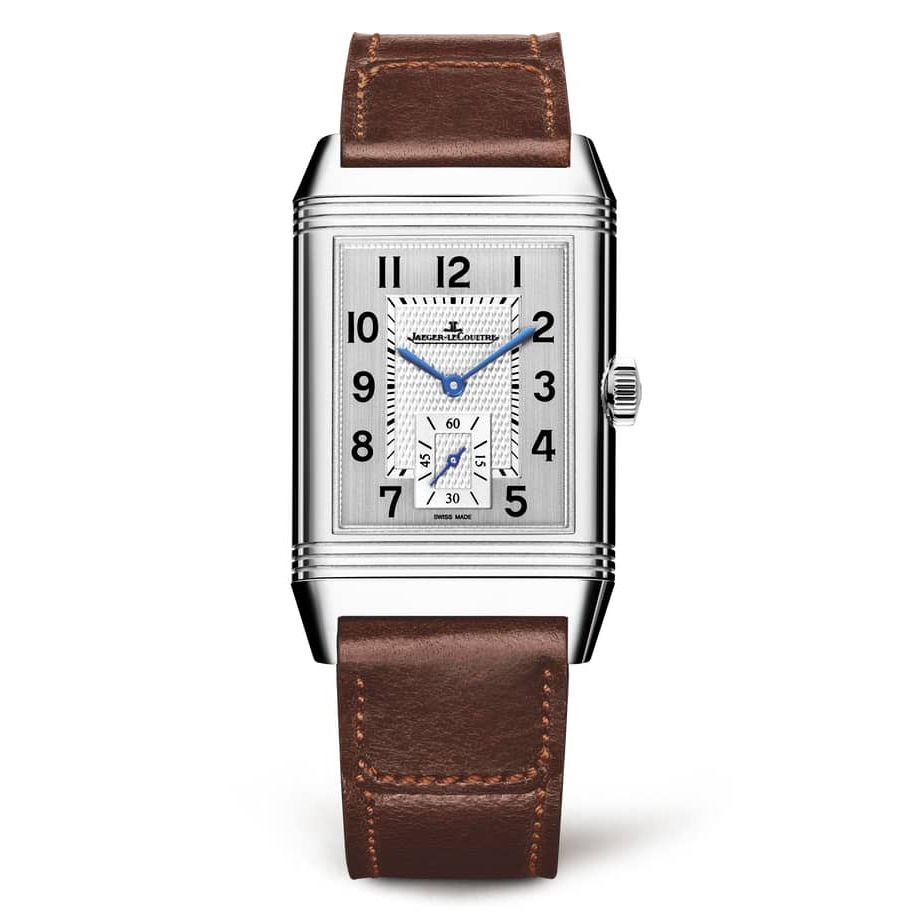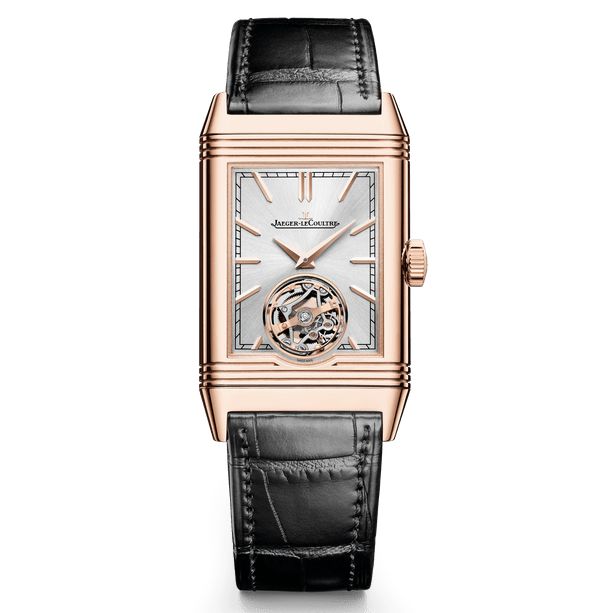 For Kravitz, who recalls from childhood his father's collection of chronographs, watches are a longstanding passion. "Beyond the function of a watch, style is very important," Kravitz said in a statement. "You have to really connect with it. I feel very drawn to Jaeger-LeCoultre. The way they combine such a high level of craftsmanship, design, and function in their watches—that really resonates with me." In his first official outing with the brand in May, Kravitz will feature in a new campaign alongside fellow Jaeger-LeCoultre ambassador Anya Taylor Joy.