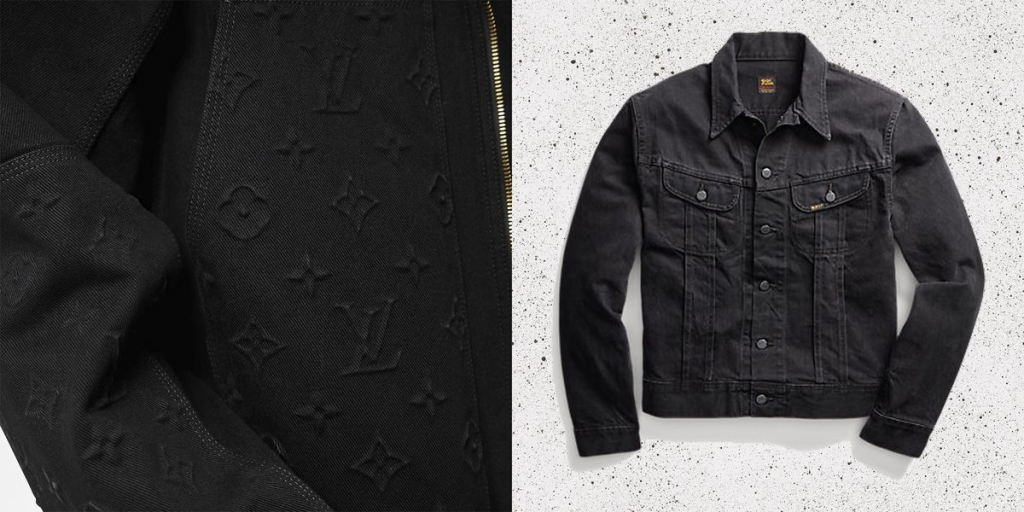 Tesco's flogging daffodils, which means it's almost time to retire your big winter coat and depend on a lighter layer. The most style-minded, level-headed amongst us opt for a black denim jacket. Why? For ample reasons, three of which we touch on below.
Up first is versatility. Regardless of your age, mood, motivation for venturing outdoors and any other factor that affects the way you dress, a black denim jacket – more so than a blue denim jacket, or one of any other colour – will work for you on any given day outside of winter. It's the one transeasonal style that truly transcends subcultures. Think about it: the ravers, the bikers, the eboys, the pretty boys, the punk rockers – they've all got one! And they wear it time after time after time.
Which brings us to our second point: timelessness. Humanity has a soft spot for denim jackets, and has done ever since THE Levi Strauss invented the layer circa 1880. And considering trailblazers like Glenn Martens, Yoon Ambush and Tremaine Emory are presently breaking new ground with their innovative use of denim, we're completely confident it'll live a few lifetimes more.
Especially since denim is so hard-wearing, which just so happens to be our third and final reason to snatch up a black denim jacket. Denim will forever be popular because it's strong and resilient and can last for decades (see: the vintage denim market). It isn't likely to rip like nylon might, and definitely won't crack and peel like a low-quality leather. Plus, it requires much less maintenance than wool, suede and linen.
Convinced to cop a black denim jacket to see you through spring and beyond? Wise decision. Allow us to present you with the 12 best black denim jackets around.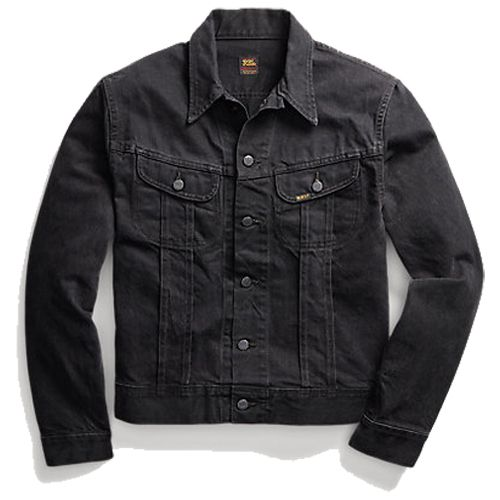 1
Ralph Lauren
Ralph Lauren's steadfast commitment to crafting top-tier classics means its black denim jacket is the ultimate benchmark.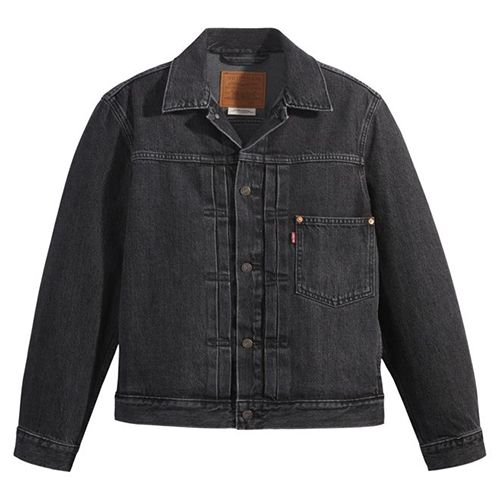 2
Levi's
When talking denim, Levi's should always be a part of the conversation. But which Levi's black denim jacket is the pick of the bunch? We say it's this Type 1 trucker – a throwback to a 1936 design.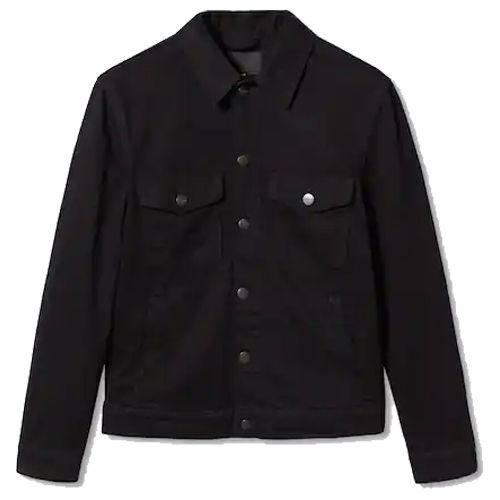 3
Mango
A black denim jacket you can pair with black denim jeans without looking like a boyband member on a reunion tour.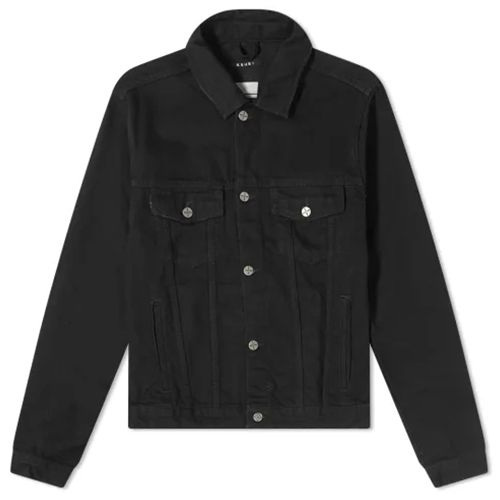 4
Ksubi
Ksubi – an Aussie brand enjoying a well-deserved moment – has a black denim jacket on End available for (almost) half price. Act fast before everyone clocks on.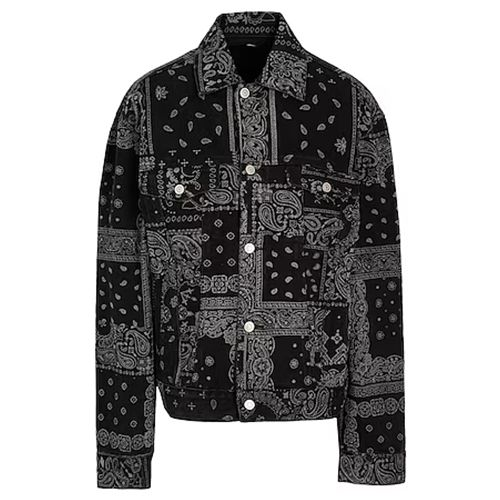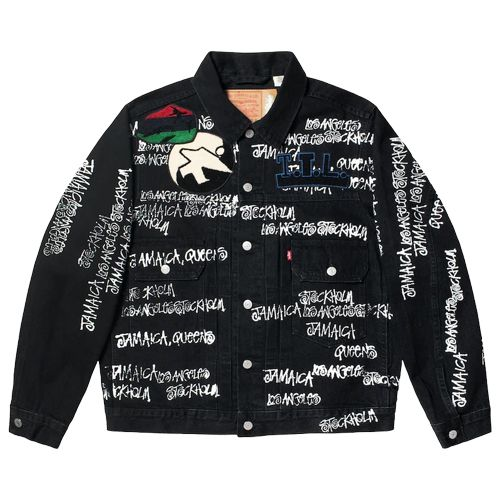 6
Stüssy x Denim Tears x Our Legacy
Speaking of hype pieces, this, right here – a conspicuous layer released as part of a buzzy tripartite collab – is, perhaps, the most coveted black denim jacket on the market.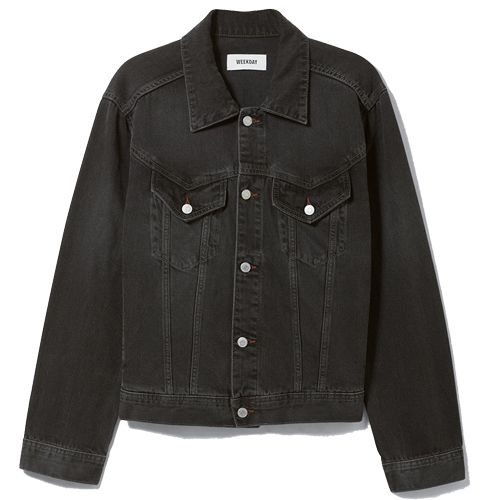 7
Weekday
Want something semi-edgy? Weekday's relaxed-fit black denim jacket sits somewhere between Manchester's Northern Quarter and Camden Market.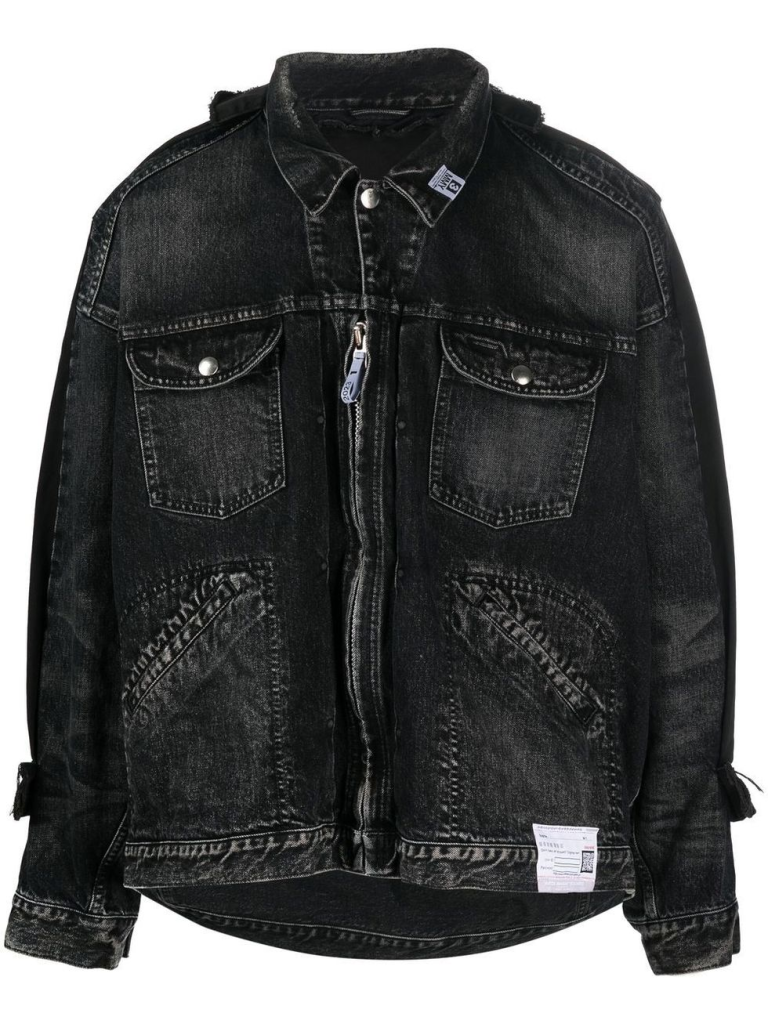 8
Maison Mihara Yasuhiro
Or do you want something avant-garde? Look to MMY if so, as the iconoclastic Japanese label is renowned for its experimental takes on everyday essentials.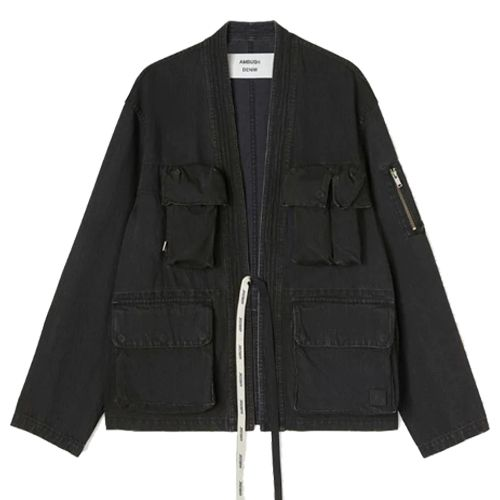 9
Ambush
Here's a much-needed reminder that not all black denim jackets are of a trucker silhouette. Ambush's, for instance, takes the form of a kimono.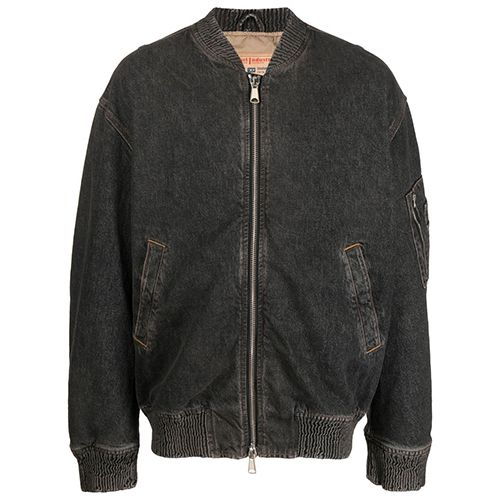 10
Diesel
And over at Diesel, some black denim jackets are bombers. Very nice, they are, we must add.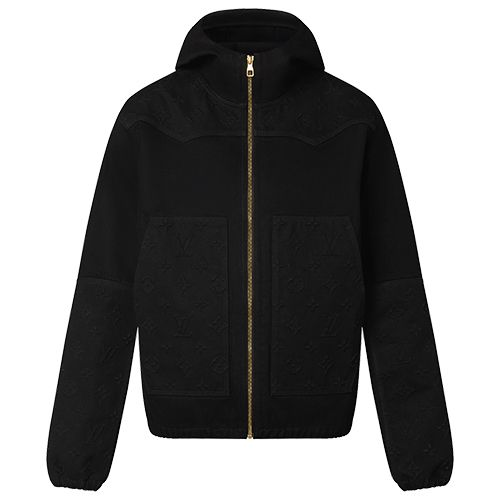 11
Louis Vuitton
This black denim jacket from Louis Vuitton has a hood! Not to mention a tracksuit-inspired shape and an elasticated bottom hem!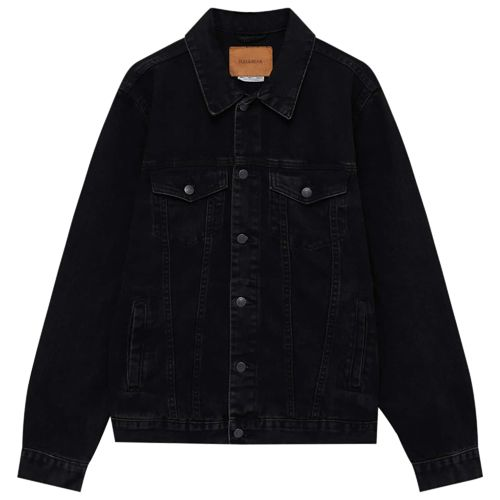 12
Pull and Bear
But if you're more than happy with an archetypal black denim jacket, there's no greater bargain than Pull & Bear's less-than-thirty-quid offering.