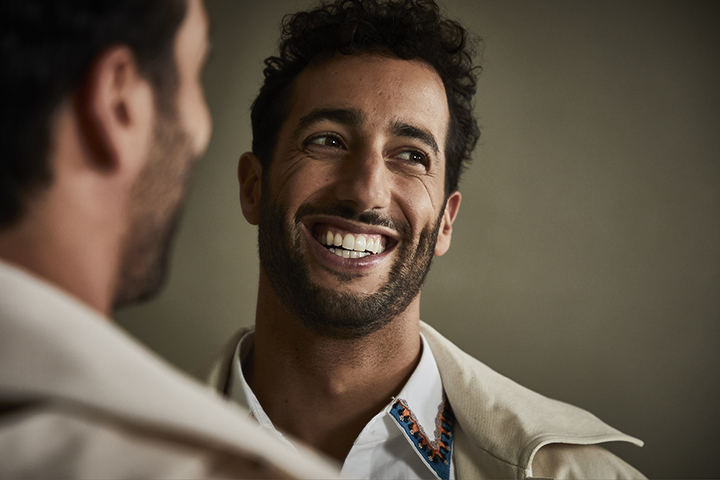 I have interviewed Daniel Ricciardo a lot. I was the only media in the Toro Rosso (now-AlphaTauri) garage with his parents when he had his first practice session with the team in 2011. And we've chatted—in-depth, one-on-one—at every stage since, through the highs and lows of his Formula 1 career.
It was tough seeing 'Dan' struggle at McLaren though, and even tougher talking to him during his time there. Gone was the famous perma-smile, and in its place: a distressed, pressured look. Your heart went out to him; despite the fact F1 often proves itself to be a cruel mistress for no reason.
Of course, we looked at all the angles. The McLaren cars were idiosyncratic, and he couldn't get the front-end grip he needed—exacerbated by the new-for-2022 18-inch wheels. Despite his talent, it seemed just a matter of time before he was paid (reportedly US$18 million) to leave McLaren early.
But, while a return to Red Bull Racing as its third (read: backup) driver from this year seemed like another career mistake, rather than taking the Haas race seat, Ricciardo's smile tells you it has been anything but. The guy seems rejuvenated, mentally at least. The challenge now, though, is to find a competitive seat for next year.
None are available at this point in time, but—this being F1, where deals can be unpicked—
that doesn't mean there won't be one. To understand things better, I sat down with the racer (again) in Melbourne's Albert Park race track in the Red Bull hospitality enclave for a quick, deep dive…
After your McLaren stint ended, where were you at mentally—and how did that change to where we are now, in Australia?
Mate, I think where I'm currently at is certainly a content place. My friends who've seen me, have said that I am glowing, and I just feel, well, lighter. I'm aware that the last couple of years were a struggle. I mean, sure, I still had some good weekends here and there. But, I was struggling to just be fully content with myself, my performances, and everything that was going on.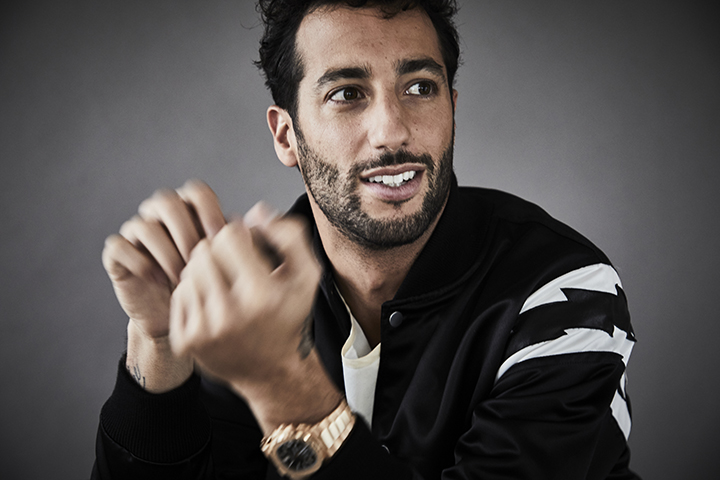 I've always prided myself on having a pure love for the sport and being that guy that never fakes a smile. It's always been a real passion. But, there were times [at McLaren] where I was like, 'oh man, I don't feel like I'm my normal self anymore' because of the results or whatever.
That's why I knew that I needed to take some time off this season. And yes, people around me were a bit worried and concerned—it's a risky thing to do because you might never get the opportunity to race back. In my head I was thinking: well, if I do another season, I'll never want to come back ever.
That's the way it was tracking. I don't think I was on the path to become the normal version of myself any time soon, and now that I've made that choice, and we're into the season and I've watched a few races on the couch and I'm here at the track, I'm really happy to be back. But I'm also not like foaming at the mouth like, 'get me in the car!' I'm just happy to take the time and learn about myself. There are already things that I've discovered that if I went back to racing again next year I'd do differently. So yeah, it's good. All good.
That's such healthy thinking, Dan. Nice one. Red Bull is a good place to be right now. Has that top team energy been refreshing for you?
Yeah, I think it's so obvious coming back now, especially having worked across a few different environments over the last few years. Also going into [Red Bull HQ in] Milton Keynes, I can see how much the facility has grown in four years. Honestly my jaw was just on the floor. I couldn't believe how much they had built. It just shows their mindset and their mentality. They're a bunch of killers—in the most positive way! They're just so hungry to win. And I see what they have built now and it's no coincidence that they're at the front. It's really cool. I mean, don't get me wrong—everyone wants to win—but there are levels.
And this is f***ing awesome.
"[Red Bull Racing] are a bunch of killers—in the most positive way! They're just so hungry to win. And I see what they have built now and it's no coincidence that they're at the front."– Daniel Ricciardo
I can see it in your eyes! We're in Melbourne, and this is your first weekend trackside this year. Has that been tough?
It's been good. I thought it would feel weirder being here and not competing, but everything else feels the same, like the reception I'm getting [from the fans]. I'm in all of the [engineering] debriefs. So the only thing I'm not doing is driving, which obviously is a big deal. But the schedule feels more or less the same so it's kind of nice to know that I can relax a little bit when the session is on and sit down for an hour. I'm obviously listening in and trying to learn. But, I'm content with it all. I know this is the time I need if I am to get back next year. All these things need to happen. I'm in no rush to get back in. For sure I'll sit on the pit wall and look at all the drivers with a little bit of envy but I know this is right for me at the moment.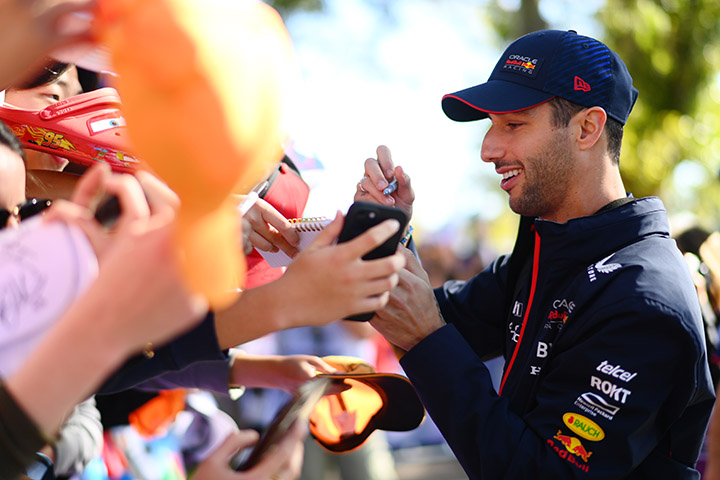 Some track time is important to keep you razor sharp while you make up your mind. Will you get some laps in the so-far dominant RB19?
Yes, but at this stage not at a race weekend. It's planned that I'll do a Pirelli tyre test after the British Grand Prix at Silverstone. And there's another one at Monza, after that race. So the plan is for me to do at least those two days. That's July and September, I guess. And I'm looking forward I've watched a few races on the couch and I'm here at the track, I'm really happy to be back. But I'm also not foaming at the mouth like, 'get me in the car' to that as well. I think it's important just for me to get a little bit of that car fitness back.
Quite obviously, there are not many racing seats left for 2024, and no competitive ones. Does that concern you?
It doesn't scare me. It's always been like that. I knew my decision was going to be a risky one, obviously removing myself from a driving seat. But I think it's clear what I don't want. I don't want [just] any seat next year, as much as I think I want to be racing again. I don't want to just start from zero, and kind of build my [F1] career from scratch. It's not coming from an arrogant place. But I'm past that. I don't think that's going to stimulate me or give me that second wind I'm looking for. So it makes the top seats even scarcer. But that's where I know I will be able to perform at my best and thrive. That's the stuff I'm keeping my eyes on.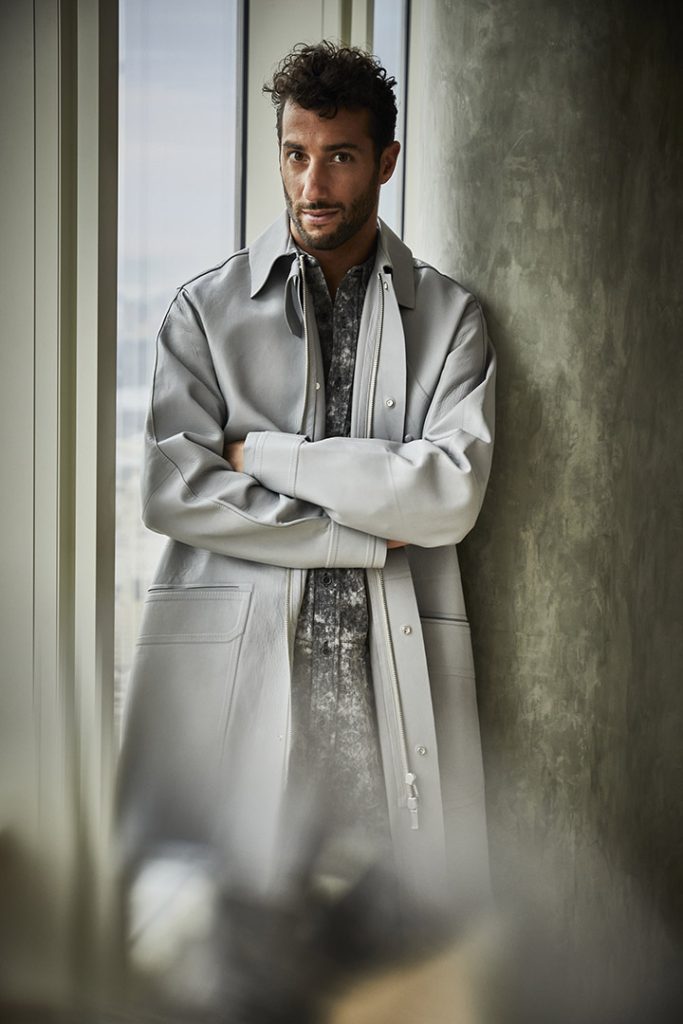 Journalist Stewart Bell is one of Formula One's most prolific media professionals, having covered the sport internationally for more than a decade.