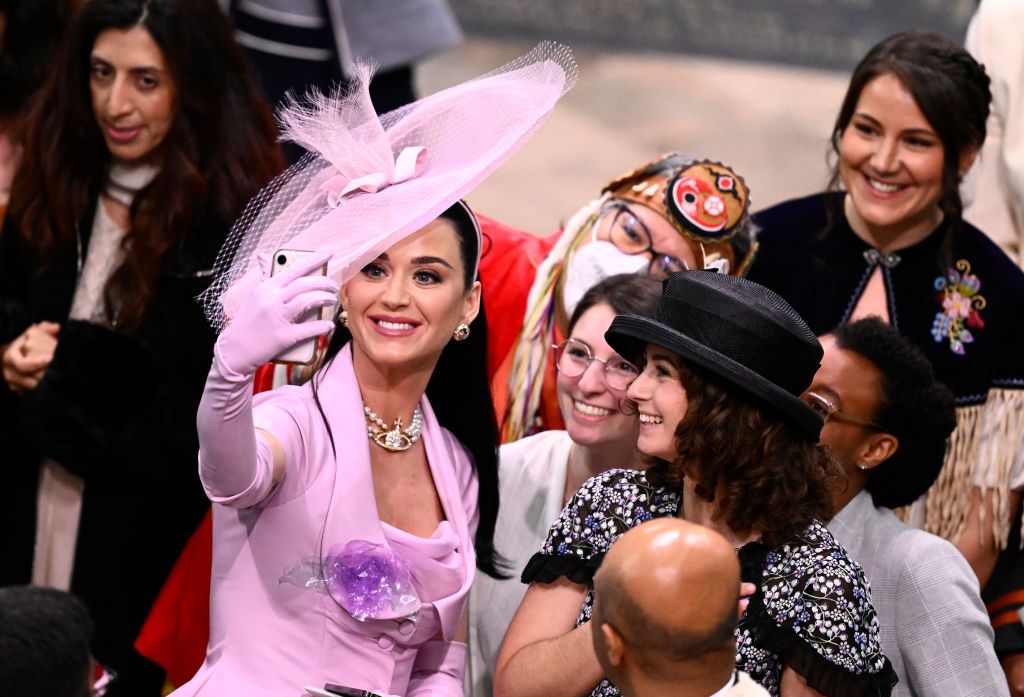 The coronation of King Charles III was attended by members of the British royal family, prime ministers, presidents, foreign royals, global luminaries—and plenty of celebrities.
Stars packed into Westminster Abbey for the historic crowning moment of King Charles and his wife, Queen Camilla. Below, we name every celebrity who was amongst the morning's congregation.
Katy Perry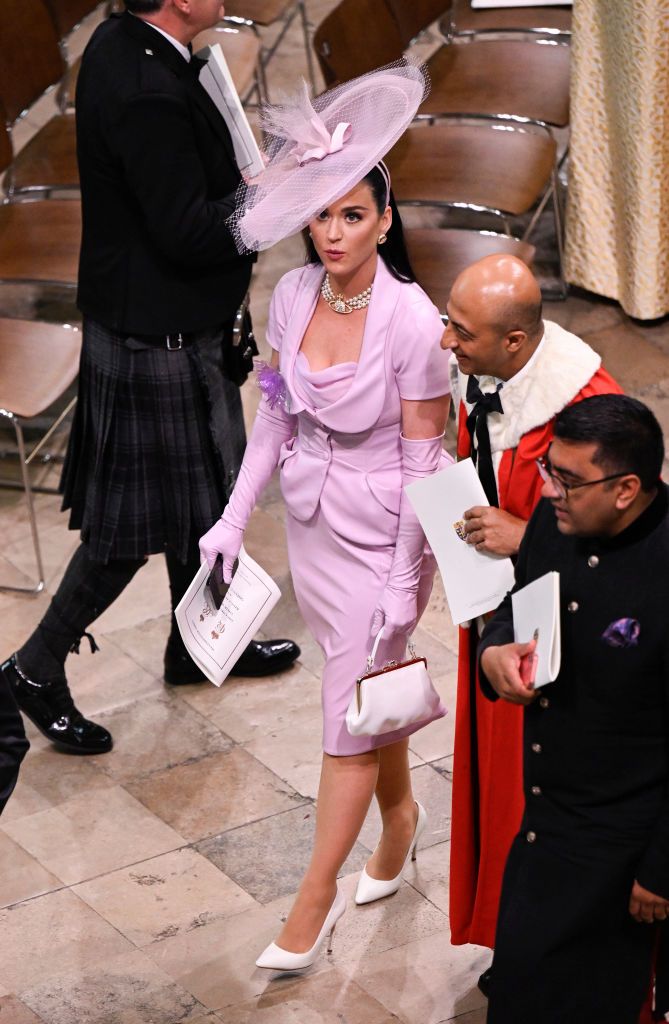 Perry, who headlined Charles's Coronation Concert in London, attended the ceremony in a dramatic lavender monochromatic ensemble. The look consisted of a blouse, a pencil skirt, and a large fishnet hat.
Lionel Richie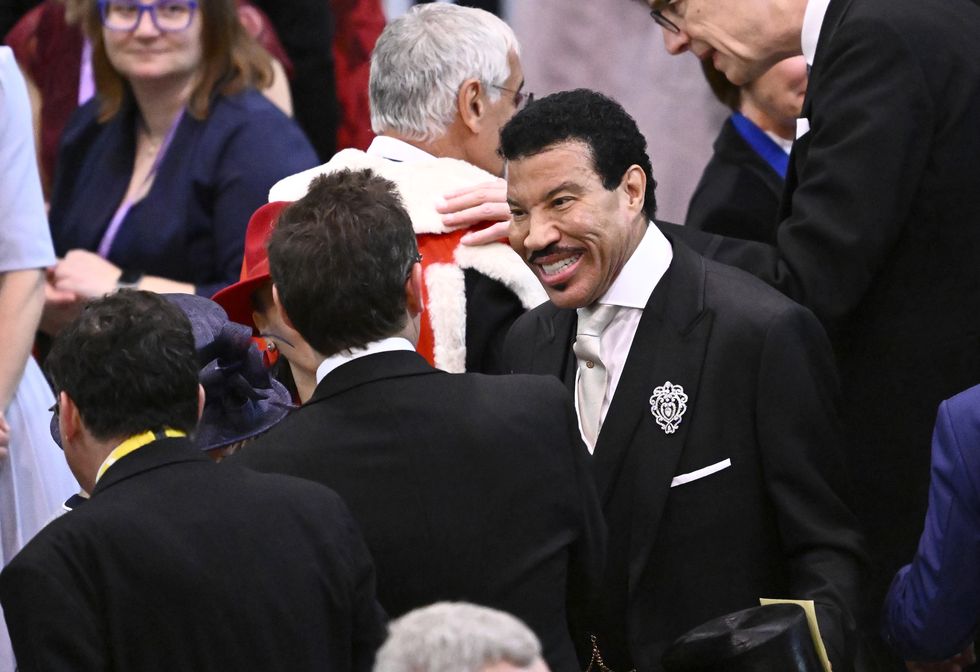 Richie, who also performed at the Coronation Concert, looked dapper in a black long coat and gray pinstripe trousers as he arrived at Westminster Abbey ahead of the ceremony.
Dame Emma Thompson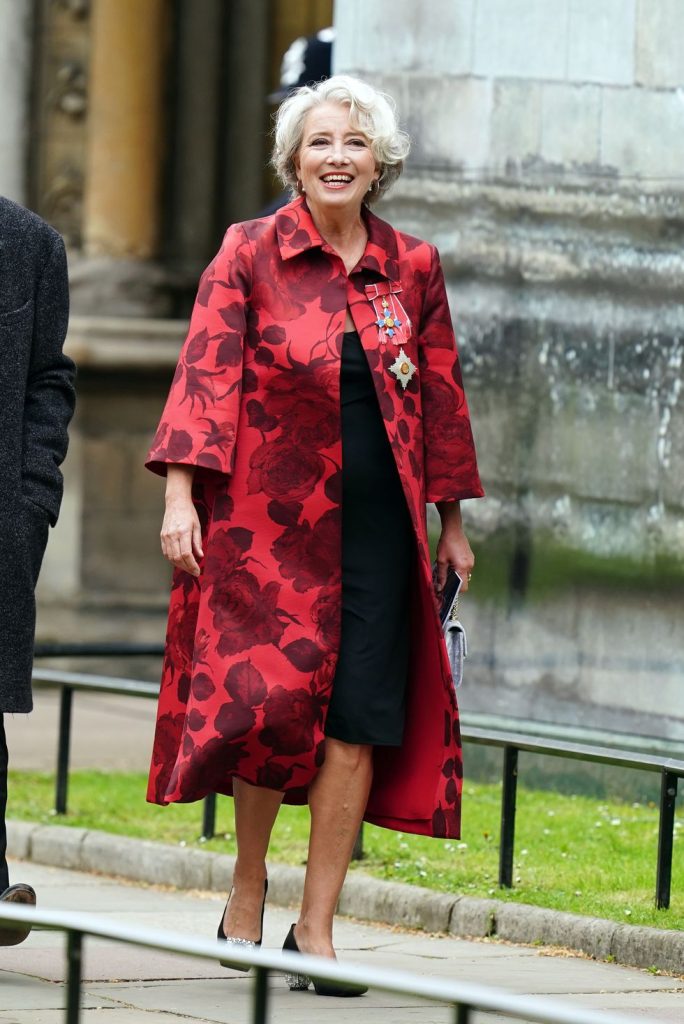 The actor was spotted heading into the event wearing a long floral red coat over a black dress.
Dame Judi Dench
Eagle-eyed fans spotted Dench during the livestream of the ceremony.
Dame Maggie Smith
The Harry Potter star was also in attendance at the abbey, where she was seen wearing a cornflower blue ensemble.
Jill and Finnegan Biden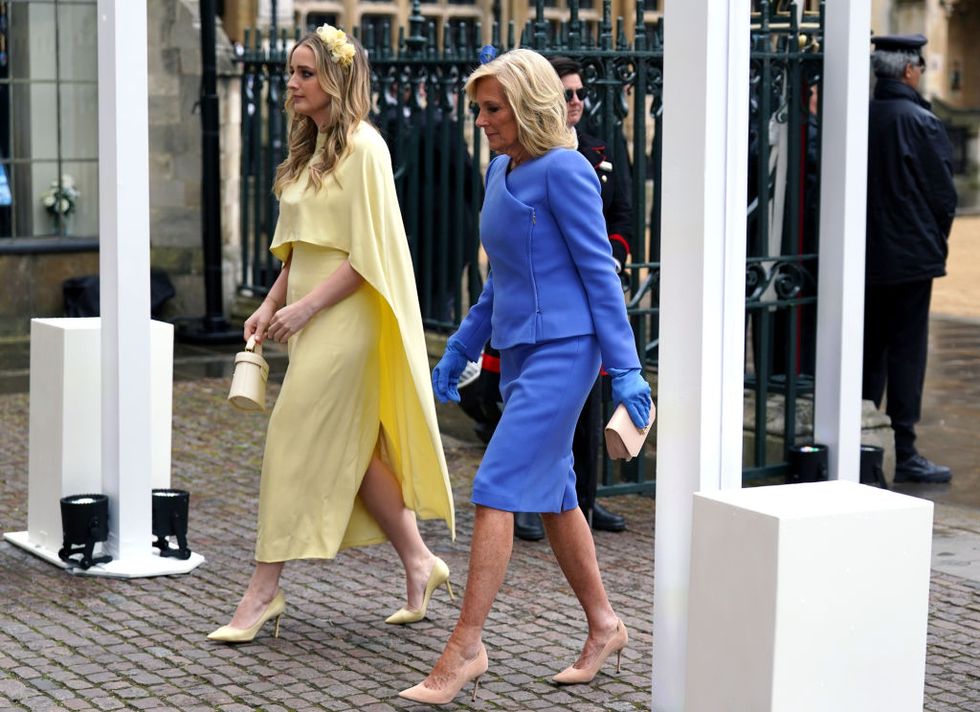 Attending on behalf of President Joe Biden, first lady Dr. Jill Biden invited her 23-year-old granddaughter, Finnegan Biden, to accompany her for Charles's coronation. For the occasion, the two wore coordinating blue and yellow monochromatic looks, which nodded to the colors of the Ukrainian flag.
---
Buckingham Palace previously announced that the coronation service would "reflect the Monarch's role today and look towards the future, while being rooted in longstanding traditions and pageantry."
The historic occasion—which marks the first British coronation in 70 years, with the last occurring for Queen Elizabeth II in 1953—was extended with other related events throughout the weekend, including a Coronation Concert, a community event called the Big Lunch, and a volunteering event dubbed the Big Help Out.
The palace notes, "The Coronation of The King and The Queen Consort will be marked with events across the country and a concert at Windsor Castle. Their Majesties want to encourage people to spend the Coronation Weekend celebrating with friends, families and their communities."
The ceremony was intentionally designed to weave in the king's lifelong passion for the environment, with several decisions being made in the interest of sustainability. This includes the king and queen consort's reuse of their throne chairs and crowns, the invitations being printed on recycled paper, and thoughtfully crafted floral arrangements.
From: Harper's BAZAAR US