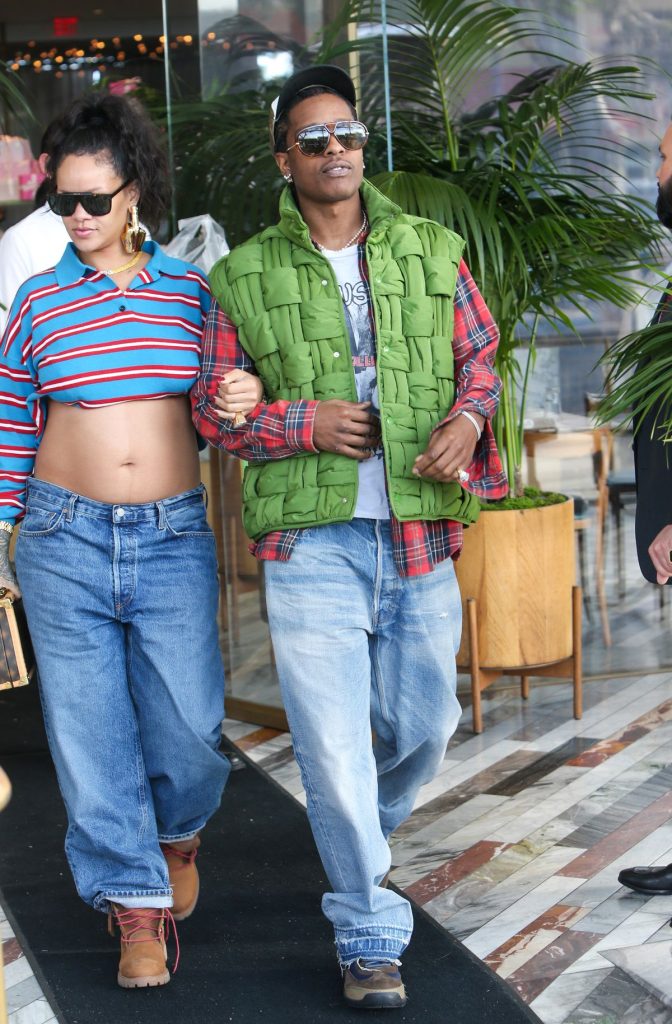 Is there anything that A$AP Rocky can't make cool? This was the first thing I asked myself when I saw the rapper sporting a green puffer vest by Bottega Veneta. See, the thing is, I am not a puffer vest fan. And yet, here I was, thinking of the words puffer vest and cool in the same sentence for the first time. Go figure.
On a Los Angeles lunch date with Rihanna, A$AP Rocky was spotted rocking Bottega's Padded Nylon Intreccio Gilet atop a casual flannel, tee, and jeans. Very dad chic, in a way, which is fitting for arguably the most stylish dad in the game right now.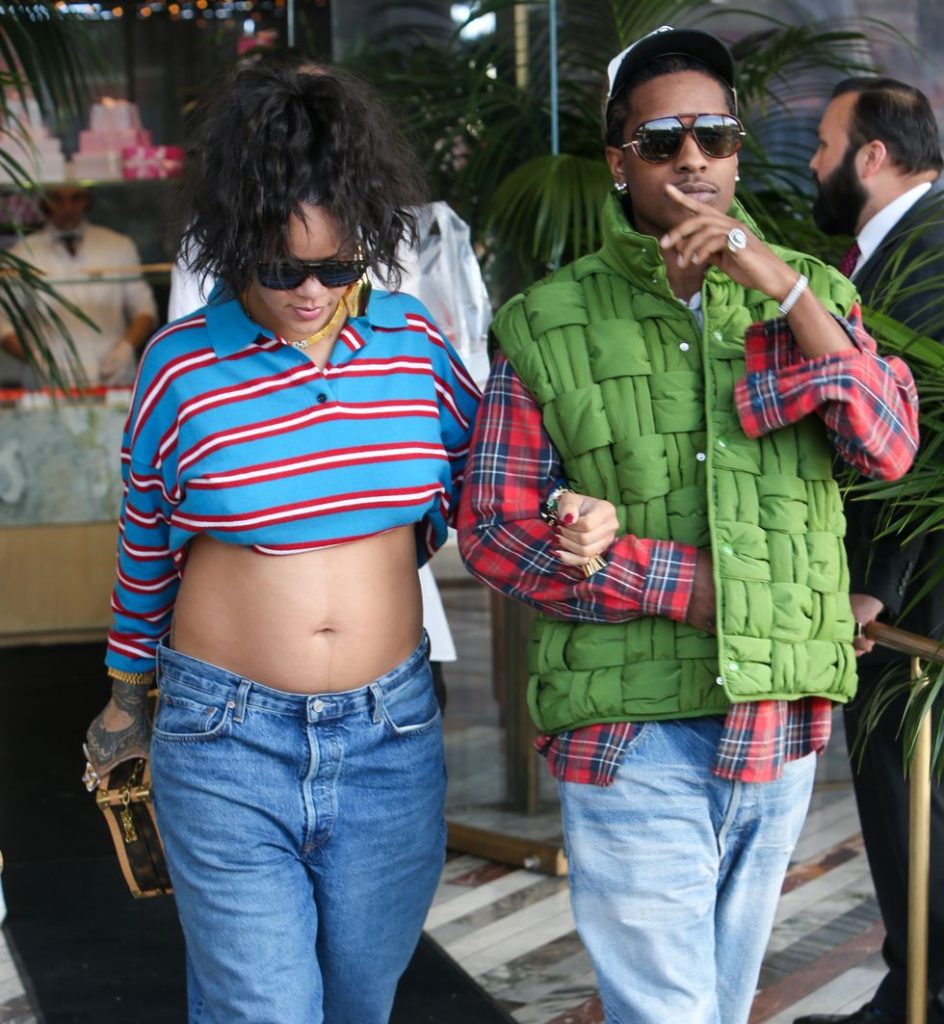 Never did I think I'd see the day where I could wax poetic about a puffer vest, of all things, but this one has taken the cake. This vest is less of a finance bro vibe and more of a fashion connoisseur vibe—that's thanks to the Bottega-ness of it. It's also less of a hunter/fisher, outdoors-y puffer and more of an urban, statement-making puffer—that's thanks to the vibrant green, and the thick, woven look, impossible to miss no matter what it's worn with.
In a show of impeccable styling choices, however, Rocky threw on the Bottega Veneta puffer atop his otherwise subtle (as far as A$AP Rocky goes) outfit, instantly elevating and dressing it up, giving the rest of us a masterclass on how to make a washed-out flannel and jeans interesting instead of...well, boring as hell. Keep this in mind when it's your next laundry day.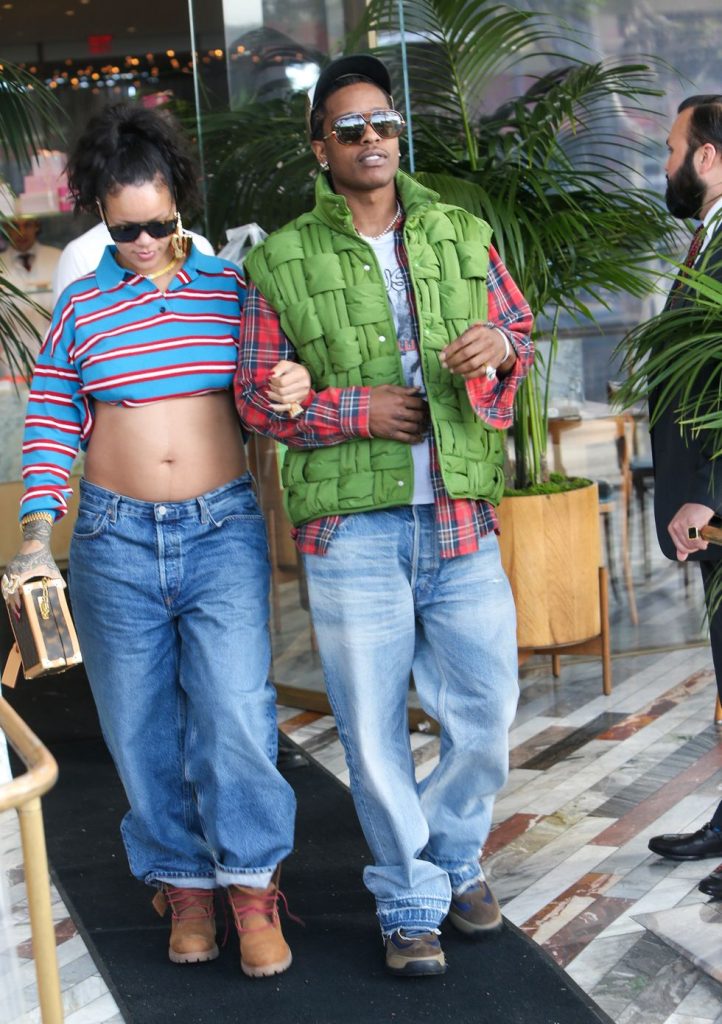 If $3,500 isn't in your budget for a puffer vest, that doesn't mean you can't get one regardless—in fact, I found a pretty solid dupe for you at End for less than $100. Bottega Veneta or not, this was the spring fashion inspo we needed. It seems like there's an easy way to elevate something as basic and low-key as a puffer vest: Get bold and playful with it. Go for a funkier puffer pattern. A green option stands out way more than navy or black. The bulkier, the better, too.
And suddenly, I have to have a green puffer vest. Thanks, A$AP.