Fancy a proper laugh? Back for its third instalment, this one-night only live show is set to have you in stitches. With Comedy Central's selects Sugar Sammy, Aiko Tanaka, Esther Ku, Hung Le, Dwayne Perkins, and Ahmed Ahmed, show up for a stand up of off-limits jokes of diversity.
Comedy Central Stand Up, Asia! happens 13 July, 8:30 pm at Victoria Theatre.
Kickstart the 17-day Singapore Food Festival with its signature event—a smorgasbord of traditional and modern takes on local classics. Look forward to the headlining four hands pop-up restaurant helmed collaboratively by Michelin-starred Chef Emmanuel Stroobant and Chef Haikal Johari. It's not just a happy feast, savour culinary workshops, retail showcases and a dedicated stage with top local music acts.
Streat 2018 happens 13 July, 5 pm and 14 July, 12 pm at Empress Lawn.
If you're not a cat-lover, feel free to skip this passage. And reflect on your poor life choices while you're at it. If you are a cat enthusiast however, rejoice that for the first time, felines are getting a share of the spotlight. It's an indulgence of local and international product vendors, educational talks, workshops, and of course, adorable felines.
Singapore Cat Festival happens 14 – 15 July, 11 am to 9 pm at Leisure Park Kallang, Level 1 atrium.
Sundays just got a lot more chill with this casual hang out at Camp Kilo Charcoal Club. A passion project of DJ Zig Zach and Jade Amar, expect good ol' House music, artisanal bakers and crafters, interior decor and fashion accessories all in one place. Oh and did we mention the hearty roasts from Camp Kilo Charcoal Club? It's gonna be a great Sunday.
Sunday Social Market happens on 15 July, 12 – 10 pm at 66 Kampong Bugis #01-01, Singapore 338987.
Resort World Sentosa goes into a full-fledged football fiesta (try saying that five times quickly), transforming its ballroom and theatre into a footy pitch, complete with turf and floodlights. Best of all, you can live through each play-by-play through the ballroom's immersive 270° screen that's made up of seven large screens… kinda like the Voltron of TVs.
Football Fever 2018 happens until 15 July at Resorts World™ Theatre, Resorts World™ Ballroom.
With National Day nearing, W!LD RICE is presenting a great way to show your patriotism through a dedicated event across two months. See the development of new and original local writing shape contemporary Singaporean theatre in this major collaboration with emerging and established playwrights alike.
Singapore Theatre Festival 2018 happens until 22 July, at LASALLE College of the Arts.
Get in on the lead up to pink dot with indie cinema The Projector and its specially curated film programme. You will get to laugh and tear through heartfelt stories on the importance of inclusion representation, diversity, and the freedom to love.
Pink SCREEN happens until 22 July at The Projector, Singapore 199589.
Confronting a subject perceived as taboo, artists explore the relationship between art and mental health in this conceptualised exhibition. The Deepest Blue and Head Spinning, Loop Creating is put together by emerging Singapore-based curatorial voices and instigates intriguing reflection and dialogue by local talent.
Breaking Waves happens until 22 July at #01-13, Block 7, Gillman Barracks.
If it takes more than just keeping up with FIFA at the bar for you, knock yourself out with this gigantic football fan party. Catch live matches on a mega 66sqm LED screen, weekend performances, mini tournaments and football clinics. Major incentive—win flights and accommodation to watch Arsenal, Atlético De Madrid or Paris Saint-Germain in Europe.
Singapore Football Festival 2018 happens until 30 July at OCBC Square.
We don't need to tell you the phenomenal musical's accolades. You don't need to know it's winner of over 70 major international awards, or more than 90 million people around the world have seen it. It's Lion King. Revisiting our shores since seven years ago, Disney's beloved film is a spectacular experience that will redefine your expectations of theatre.
The Lion King Singapore happens until 26 August at Sands Theatre, Marina Bay Sands.
There's something eerie yet magical about Theo Jansen's creations and the way they move independently. Of course, it's not independent from the wind, which is the driving force behind the Strandbeests' lifelike walk. A brainchild of engineering, science and art, these globally famous pseudo-animals are set to gather in Southeast Asia for the first time.
Wind Walkers: Theo Jansen's Strandbeests happens until 30 September, at the ArtScience museum.
This year not only marks the first time a Marvel movie (Avengers: Infinity War, duh) has broken box office record, it is also the 10th anniversary of Marvel Cinematic Universe. Super fans, head down to this highly immersive AV tech-equipped exhibition. But not before you take this quiz to discover which Avenger you are.
Marvel Studios: Ten Years of Heroes happens until 30 September at the ArtScience Museum.
---
The tenth edition of this anticipated event featuring the best local vendors and performers is no small venture. Underground Market? ✔ DJ Sets? ✔ Yoga On The Streets? ✔ Artisan workshops? ✔ With all that's in the lineup, street party must just be a humble name for a festive celebration of art, music, and culture.
Urban Ventures X Street Party happens 7 July, 4 – 10:30 pm at Temple Street.
Whether you've a green thumb or enjoy cooking (better yet, both), the largest farmers market in Singapore is your answered prayer to learning about urban farming, purchasing the freshest produce and farming tools, and supporting local brands that practise sustainable ways for food and living.
Farm to People Festival happens 7 – 8 July, 10 am – 8 pm at Hall 406, Suntec Singapore Convention Centre.
Liquor lovers are not short on options this year, with yet another alcoholic festival happening this Saturday. The Japanese brother of Soju is the star of this showcase with over 450 labels from 45 breweries all over Japan. The largest in Southeast Asia, it's your best bet at bagging seasonal and premium sakes along with limited edition artisanal table ware.
Sake Festival Singapore 2018 happens 23 June, 1 – 6 pm at Suntec Singapore International Convention & Exhibition Centre.
Didn't get your fill at Ultra? Here's another iconic annual music festival to be at. Celebrating the best of the Asian entertainment scene, you can enjoy the vibrant diversity of rising regional talents, headlined by our very own THELIONCITYBOY and Shigga Shay.
Sundown Festival happens 24 June, from 6 pm at Siloso Beach Sentosa.
Catch this highly-anticipated showdown between no. 11-ranked Donald Cerrone "Cowboy" and the rapidly rising British star Leon Edwards "Rocky" at the Octagon®. The fight card will also boast athletes from around the world and next generation MMA icons.
UFC Fight Night Welterweight Bout happens 23 June, 3 – 8 pm at Singapore Indoor Stadium.
We shouldn't even need to mention this high profile annual music festival because you should have already gotten your tickets. If you need any more incentive, the third edition's lineup sees Afrojack, DJ Snake and Nicky Romero amongst the few headliners to grace the mainstage.
Ultra Singapore 2018 happens on 15 – 16 June at 1 Bayfront Avenue.
Fan of inks? Hand-poked, traditional, whatever your aesthetic, this gathering of international and local tattoo artists is your biggest opportunity to meet and get inked by top names in the industry.
Singapore Ink Show 2018 happens 15 – 17 June at Suntec Singapore Exhibition Hall 404.
Thanks to the historic meeting, Sentosa is now an internationally recognised destination. So why not find out what makes our island's little island so special by exploring 5km of its scenic trails and hidden gems? You can also watch a movie under the stars back at the starting point right after.
Sentosa Fun Walk happens 16 June, 10 am – 7:30 pm at Palawan Green.
Drinking? For a good cause? God must exist. Or at least the guys who created this clever global charity event. You have more than 80 bars to choose from to enjoy the classic Italian aperitif, and where better than Italian craft cocktail bar Marcello. Do try head bartender Palmira Bertuca's Limonegroni, exclusively concocted for this annual event.
Negroni Week happens until 10 June at various participating venues.
It's the ultimate #supportlocal event with 12 famous hawkers, dishes at $2 and beers for as low as $3. Not only do you get cheap yet amazing food with live music performances, all proceeds will go into funding future opportunities for hawker culture.
Tiger Street Food Festival happens on 8 June, 5 – 10:30 pm at Open Field @ Tan Quee Lan Street.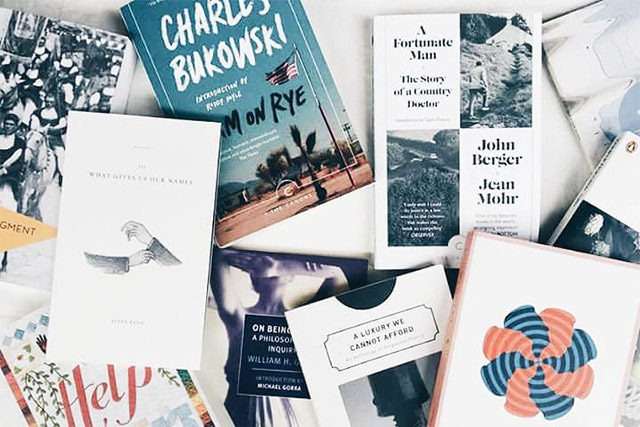 Are books your thing? Spend a cosy slumber party with book launches and readings by notable local writers through the night. This yearly tradition will also help give the underground bookstore a chance to find a permanent retail home. Don't forget to BYOPillow!
24 Hour Bookstore happens on 8 June, from 7 pm at BooksActually.
Gaming geeks, unite to cheer on favourite teams, take part in community tournaments, and attend curated seminars by professionals on funding your esports business and development trends in the gaming industry.
Asia GAME Festival happens 9 – 10 June, 11 am – 10 pm at Suntec Singapore International Convention & Exhibition Centre.
Engage with this interactive arts festival where you can be the controller of a giant puppet, digitally vandalise with 3D graffiti, enjoy curated live music, and go backstage to see the stage lights and shadows behind the shiny durian itself.
Esplanade's Flipside happens until 3 June at Esplanade Theatres on the Bay.
Tech geeks unite under one roof this weekend with Singapore's longest running IT and consumer electronics trade show. From familiar brands to new tech, the established market is a one-stop for industry trends and best bargains.
The PC Show 2018 happens until 3 June, 12 – 9 pm at Marina Bay Sands Expo and Convention Centre.
If sci-fi and acrobatics had a lovechild, it would be Cirque du Soleil's production of James Cameron's visual masterpiece. Whatever you felt about Avatar itself, the enchanting world of Pandora lives 3,000 years before the events of the movie and is brought alive with grand sets and sensational stunts.
Toruk: The First Flight happens until 3 June at Singapore Indoor Stadium.
Three times larger than last year, Thailand's popular night market will host close to 400 regional vendors from all over Asia in its second time on our shores. Expect creative art installations, interactive activities, and the local favourite—a wide variety of delectable food.
Artbox: Oasis happens 2 – 3 June, 3 – 11 pm at Bayfront Event Space.
Celebrating its 50th jubilee, DBS extends its water sports festival over two weekends instead of just one this year. Activities are suitable for participants all levels, including a Battle Bay Extreme, the region's largest land and water obstacle course.
DBS Marina Regatta 2018 happens 2 – 3 June, 8 am at The Promontory @ Marina Bay.