They're not Singapore's largest craft festival in name only. There's local and regional beer, handcrafted spirits and brewers masterclasses. All perfectly accompanied by bites from Vatos Urban Tacos, and artisanal retail on the weekend. If you're more of a slow Sunday folk, go for the family-friendly Sunday Brunch. Tickets start from $20.
Craft Singapore happens 21 – 23 September at 30 Maxwell Road, Singapore 069114.
Nothing spells theatre like Shakespeare's Globe. Catch one of the three playwright's most popular plays scheduled—Twelfth Night, The Merchant of Venice and The Taming of the Shrew, or go with the upheld traditions of unpredictability where the choice of play falls into your hands in the Audience Choice shows.
Shakespeare's Globe happens until 22 September at SOTA concert hall.
Art After Dark needs no introduction as it celebrates its sixth anniversary in its largest birthday bash yet. Old and new fans can look forward to precinct-wide art from ongoing and upcoming exhibitions, live music, good food and a great time.
Art After Dark happens on 21 September, from 7 pm at Gillman Barracks.
There's much to see and do at this space with over 500 international food and retail vendors. Launched not only to empower young enterprises but also to inspire visitors through leading entrepreneural workshops, showing up is both an opportunity to enjoy yourself and support the cause.
CMYK happens 20 – 23 September, 3 – 11 pm at Bayfront event space.
Here are some numbers from the independent, members-only flash sales platform: up to 75% off, over 250 brands and official distributors, a membership database of 160,000 shoppers. Bringing their first pop up to Singapore from Hong Kong, it's all authentic, quality luxury products up for grabs.
OnTheList flash sale happens until 22 September at Ngee Ann City Tower B #14-04.
It can be a struggle to find time for yourself when children are in the equation. Ryan and Shaf understand that and have created a wholesome family activity this Saturday. Join in the HIIT workout with Ryan while Shaf guides the kids through arts and crafts inspired by the grounds.
Netfit: HIIT and Art happens on 22 September, 5pm at Nenas Estate Block 7, Gillman Barracks.
We don't need to tell you the phenomenal musical's accolades. You don't need to know it's winner of over 70 major international awards, or more than 90 million people around the world have seen it. It's Lion King. Revisiting our shores since seven years ago, Disney's beloved film is a spectacular experience that will redefine your expectations of theatre.
The Lion King Singapore happens until 23 September at Sands Theatre, Marina Bay Sands.
Immerse yourself in a breathtaking rhapsody of lights and music inspired by legends of the moon at the Supertree Grove, see the widest Bay lantern set spanning 70m across water, and experience Chinese culture through traditional art and lantern riddles. After your fill of dazzling sights, head to the food street for a spread of Asian delights.
Mid Autumn Festival happens until 24 September, from 6 pm at Gardens by the Bay.
There's something eerie yet magical about Theo Jansen's creations and the way they move independently. Of course, it's not independent from the wind, which is the driving force behind the Strandbeests' lifelike walk. A brainchild of engineering, science and art, these globally famous pseudo-animals are set to gather in Southeast Asia for the first time.
Wind Walkers: Theo Jansen's Strandbeests happens until 30 September, at the ArtScience museum.
Singapore pioneered the first night safari in the world, and now we might just have the first illuminated nocturnal zoo experience. In collaboration with multimedia studio Moment Factory, see our local zoo in a new light after hours. The Avatar-like night walk is further enhanced by Creature Crew, or virtual animals roaming the space.
Rainforest Lumina happens until 31 December, 7.30 pm to 10.30 pm at Singapore Zoo.
---
Fret not even if you didn't get your tickets to the race, there's still plenty to do for the biggest event this month. Rev up for the concert line up, or sit back and enjoy the view from above.
Formula 1 2018 happens 14 – 16 September at Marina Bay Street Circuit.
The first pop up bar for the local liquor, hear from the founders and enjoy a tipple mixed by Singapore's top bartenders, including appearances from Spiffy Dagger and Native Bar.
Tanglin Gin Pop Up happens 14 – 16 September, 4 pm – 12 am at 10 Haji Lane level 2, Singapore 189203.
The guys responsible for hungover Mondays are finally celebrating their second birthday, back with crowd pleasers FUNK BSTRD, Toppings and Bongomann. Cover charge for tickets are pay as you please, so be generous, and make the most of it.
Ice Cream Sundays 2 Year Anniversary happens 16 September, 2 – 10 pm at MOCA@Loewen. 
If debauchery is the word to describe what goes down at Lulu Lounge every event, you can expect a double dose for F1 weekend with addictive cocktails and Australia's leading burlesque showgirls The Sugar Duchess and Fifi Fontaine.
Va Va Vroom Weekend happens 14 – 16 September, 9 pm to 6 am at Lulu Lounge.
You may know them from YouTube, or their award-winning show on BBC Radio 1, but strap in for rants, roasts and battles by Daniel Howell and Phil Lester that's—you guessed it—highly interactive.
Interactive Introverts happens 15 September, 8pm at Kallang Theatre.
For those that enjoy a good mix of luxury, art, home and handcrafted products, Tanjong Pagar Centre avails unique merchandise on sale, along with performances by local musician Kim Lim and Donnie Chan.
The Craftsmen Fair happens 10 – 15 September, 12 – 10 pm at Tanjong Pagar Centre.
A madhouse of art, ideas, and performances colliding in one space, the very first signature event kicks off with a panel discussion before unfolding into a slew of performances. Delving into issues of local landscape and cultural heritage, the lineup will be accompanied by mahjong, calligraphy and nostalgic games.
SAD: Going, Going, Gone…??? happens 1 & 15 September, 6 pm–12 am at The Substation Theatre & Gallery.
35 emerging acts. 18 countries. 13 years and going. If you're the one in the group who discovers music talents before they become mainstream, Asia's premiere independent music festival is a must. Including closing with the Singapore edition of  Liquid Nights at Zouk, it's a full showcase of promising performances not to be missed.
Music Matters Live 2018 happens 7 – 12 September at Clarke Quay.
Foodpanda is throwing a pop-up block party with over 20 vendors spanning music, fitness, and the best of Singapore's food and bar scene. Match bartenders behind 28 Hong Kong Street with bites from Park Bench Deli—plus absolutely free entry— for a weekend of fatally amazing combinations.
BITES & VIBES happens 9 September, 12 – 10 pm at Amoy Street.
Consider yourself an amateur photographer or not, the SIPF is for all. In its sixth year, talks, workshops, and exhibitions dive into intimate realms and broader narratives connected by the multiplicity of human experiences in Like You, Me, Everybody Else.
Singapore International Photography Festival happens 6 – 9 September across various venues.
Three words—rooftop carpark discotheque. It's a night of funk, soul, groove, tropical, world music, afrobeat, hip-hop, house and disco from a lineup of local bar scene's choice DJs, USA's Casie Lane of Parental Control, and DOOMPH's Jean-Baptiste all the way from France.
The Great Escape presents Kampong Boogie happens 7 September, from 9 pm at Golden Mile Tower level 5.
In continuation of The Botanist Residencies Series that took Singapore's bar scene by storm earlier this year, Hisatsugu Saito of Bar Trench and the newly-opened Ars & Delecto will be in town for a guest bartending stint. It's two nights only, so seize the chance to try the exclusive 10 drink menu inspired by the seasons and co-created by Gibson's own bartenders.
The Botanist Residencies happens 31 August & 1 September at Gibson Cocktail Bar.
Guavapass is celebrating its third birthday with rosé and yoga at the beach, a rewarding brunch spread and Guava cocktails. It's free for all and on first come first serve basis, so even if you're not a member, sign up with 'GuavaTurns3′, and bring your own mat!
Guavapass ROGA brunch happens 1 September, 10 am – 2 pm at Tanjong Pagar Beach Club, Sentosa.
From London to Los Angeles, this annual Thai food fest makes its final stop right here in Singapore. If you're a fan of the cuisine, get excited for 24 key dishes from eight notable local Thai restaurants. There will be food booths, live music, and of course, Chang beer.
Chang Sensory Trails 2018 happens 31 August – 1 September, 4 – 10 pm at The Lawn @ Marina Bay.
Held among the permanent design concept exhibition, expect to see crafts in mediums of cermaics, literature, art, and accessories. The one night only market avails free entry into the museum and the chance to engage and support original works and their skilled creators.
MAAD: Market of Artists And Designers happens on 31 August, 5 pm – 12 am at Red Dot Design Museum.
Created to provide a platform for local artisanal and music talents, Wheeler's Estate is hosting its first weekend bazaar with the best of the restaurant, cafe and bar bites. Shop, eat and chill amidst the white colonial backdrop and acres of lush greenery.
Wheeler's Market happens 1 -2 September, 9 am to 6 pm at Wheeler's Estate.
Back for its tenth edition, the mega event brings you over 30 live entertainment acts, beer workshops, and most importantly, more than 600 beers to try. The culinary accompanimant doesn't pale in comparison with a wide variety ranging from famous local names to well-loved indulgences.
Beerfest Asia 2018 happens 30 August – 2 September at The Meadow @ Gardens By The Bay.
The 11th edition of the signature light installations along our arts and heritage district is back to turn building facades into interactive sights. Experience a new light after dark with Night Lights and many other cool programmes in the line-up.
Singapore Night Festival 2018 happens 17 – 25 August along National Museum of Singapore.
Kick your shoes off and shuffle your feet on the sandy dancefloor by the sea. Presented by Tanjong Beach Club and Fat Fish Familia, come dressed in your Hawaiian best and hula to tropical beats. Dig into a sunset dinner of fresh coastal cuisine before showing your moves against the wavy palm trees and glowing neon lights backdrop.
Barefoot Tiki Nights happens 25 August at Tanjong Beach Club, Sentosa.
Experience the smooth delivery of well-penned verses by Grammy-award winner Chance The Rapper live. Lauded by both critics and fans, the rapper stays true to his craft and remains an independent artist by avoiding major record labels that want to sign him. Note: Coloring Book is the first streaming-only album to receive a nomination for, and win, a Grammy.
Watch Chance The Rapper live on 25 August at Zepp BIGBOX Singapore.
Foodies who think meat-free dishes are basic and bland might want to take note. The list of participating vendors at this vegan-friendly fair, including HRVST Restaurant and Bar, Unpackt, Smoocht and Citizen Farm, will impress even the pickiest eaters. Guilt-free consumption and sustainable methods are executed in preparing the spread of delectable green delights.
Vegan Day Out happens 26 August at Camp Kilo.
You may keep up with the latest chart-toppers, but are you woke enough to indulge in local and regional music? If you are, firstly, stay woke. Secondly, bring your friends to join you for this year's collective of the best of the alternative music scene in and around Singapore.
Baybeats 2018 happens 17 – 19 August at Esplanade Theatres on the Bay.
Come to terms that it's eternal summer here and make the best of it with an afternoon of beats, sips and slides. Enjoy Aperol Spritz at just $10 and complimentary access to WET®, but RSVP online by tomorrow for an additional welcome drink.
Summer state of mind happens 18 August, 2 – 8 pm at W Singapore Sentosa Cove.
Fitness junkies, how would you like to win a full set of the latest footwear launched by Reebok worth more than $1000? Simply pick from a series of pylometric and agility challenges, and even if you don't win the grand prize, you will still receive a Reebok t-shirt and a 30% discount card.
Reebok Flexweave Challenge happens 18 – 19 August, 2 – 6 pm at Velocity @ Novena Square.
You are what you eat, so discover more about food and farming from the best at sustainable restaurant Open Farm Community. With atmospheric tunes, gastronomical delights, and energy-healing workshops, it will be a revitalising experience for both the body and mind.
Farmers Market happens 19 August, 10 am – 6 pm at 130E Minden Road, Singapore 248819.
There are many perks to watching a film outdoors. Sure, it may not be as pristine, but with the open breeze and natural dark backdrop of night, not to mention the freedom to sit or lie any way you want. Do you still need convincing??
Films at the Fort happens until 19 August, 7.30 pm at Fort Canning Park.
Cointreau's Singapore Sling
Once again, the French orange liqueur is back, this time to celebrate the nation's 53 years of independence. Symbolic of cultural diversity and heritage, six bartenders hailing from different corners of the world have been invited to put their own spin on our uniquely Singaporean cocktail.
Cointreau's Singapore Sling happens until 31 August at Antidone, Caffe Fernet, Elixir Bar, Publico, Summerlong, TESS Bar & Kitchen.
You might have had a crazy one last night. Why not continue the national celebration over the weekend with the best views, DJ Dynamix and Fadille? Wave your flags, paint the town rouge, and MAJULAH SINGAPURA.
National Day Weekend happens 9 – 11 August at Bar Rouge, Swissôtel The Stamford.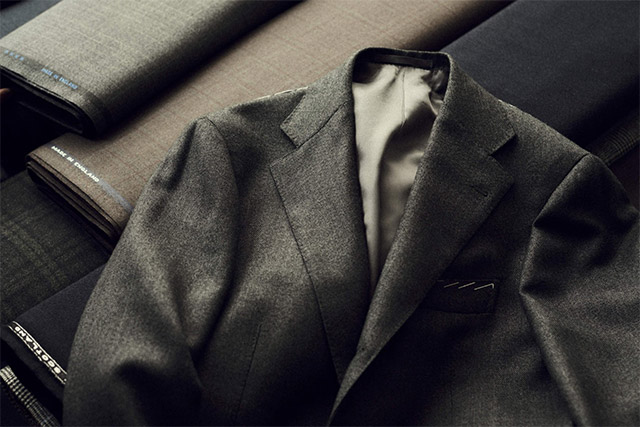 Colony Clothing brings long-established Osaka brand Ring Jacket and its signature pieces to us in this trunk show, which will be accompanied by an European array of suiting cloths including Vitale Barberis Canonico, Loro Piana, and Holland Sherry. Key fashion figure Mr.Sasamoto will also be present to recommend fitting styles.
Ring Jacket Trunk Show happens 10 – 11 August, 11 am to 8 pm at UE Square #01-37.
Ever caught theatre in utter darkness? Here's your chance to watch, or rather, hear a play written and performed by the visually impaired. Morning Call tells of a boy's struggle with the public sphere due to a speech impediment, presented by Dialogue in the Dark.
Theatre in the Dark: Morning Call happens 9 – 12 August at Esplanade Annexe Studio.
You msut be living under a rock if you've not heard of Esquire's inaugural event. It's an understatement to say there's plenty to do. From panel discussions to intimate workshops, evening parties with BINGO and Open Mic Night, admission is free. Free food, free drinks, and a wealth of entertainment—all you have to do is register.
Esquire Shophouse 2018 happens 3 – 5 August at 13 Duxton Hill.
BANG BANG is celebrating its fourth anniversary by throwing the wildest pyjama party. Revel in a decandant pillow fight, balloon drop, and stunning laser show by entertainer extraordinaire Mickael Bellemene. First 100 guests receieve complimentary Belvederes and the chance to score bottles of bubbly when you come dressed in your best sleepwear!
BANG BANG'S Epic Pillow Fight happens on 4 August, from 10 pm at Pan Pacific Singapore.
It's 10 days of over 100 brands in art installations, retail and food pop-ups. Hosted by champions of the local scene, k, and co-curated by founder Carolyn Kan and Project XIV founder SKL0, this five-storey block party is a one-stop for the best of what Singapore has to offer.
Keepers Playground of Infinite Happiness happens until 5 August at National Design Centre.
We've had Hendricks cucumber day, now celebrate the 70th anniversary of the Magarita. If you're a fan of the refreshing classic, head to notable bars Mitzo, Employees Only, Lucha Loco, One-Ninety at Four Season among the few for a series of festive soirees, pop-up tastings, contests and more renditions of the Cointreau concoctions.
Margarita Loves Cointreau happens until 31 July at various participating venues.
As a celebration of Basilico's 10th anniversary this year, you can enjoy Basilico's three-course semi-buffet dinner with a choice from the 10 best dishes of Basilico since its inception a decade ago. Complete the dining experience with a selection of 20 wines from the regions of Marche, Liguria, Emilia and Toscana.
Basilico Basilissimo: Best of 10 Years happens until 31 July, 6.30 pm – 10 pm at Regent Singapore Hotel level 2.
If FIFA 2018 was not enough for you, you still have until end of this month to enjoy soccer fever with 2018 International Champions Cup. Catch Arsenal, Atlético de Madrid, and Paris Saint-Germain in three matches starting from the 26th.
2018 International Champions Cup happens until 30 July at National Stadium.
Food. Glorious food. Partake in our national pastime with Sentosa's 1km long food street across its party beach. Part of the Singapore Food Festival 2018, the feast features the island's F&B operators alongside Singapore's recognised second-gen hawkers. Sea breeze, live music, and great food, it's where you would want to spend your weekend.
Sentosa GrillFest happens every weekend until 29 July at Siloso Beach.
In its fifth consecutive year, this Chinatown food street event is bringing back 1930s colonial Singapore. The multi-sensory journey indulges you in cultural fares introduced by early immigrants from as low as 50 cents. Visitors will also virtually see the iconic '30s samsui ladies, coolie workers and opium smokers among the streets.
The 50 Cents Fest happens until 28 – 29 July, 11 am – 11 pm at Smith Street, Chinatown.
With the constant removal of historic landmarks and altering of our cultural landscape, these films are a form of silent demonstration. Catch four indie films from across the continents at one space (including one nine-hour documentary, if that's what you're up for) spotlighting cities at the hands of its people.
On the Block: Film Fest Weekend happens 27 – 29 July at The Substation Theatre.
Confronting a subject perceived as taboo, artists explore the relationship between art and mental health in this conceptualised exhibition. The Deepest Blue and Head Spinning, Loop Creating is put together by emerging Singapore-based curatorial voices and instigates intriguing reflection and dialogue by local talent.
Breaking Waves happens until 22 July at #01-13, Block 7, Gillman Barracks.
Fancy a proper laugh? Back for its third instalment, this one-night only live show is set to have you in stitches. With Comedy Central's selects Sugar Sammy, Aiko Tanaka, Esther Ku, Hung Le, Dwayne Perkins, and Ahmed Ahmed, show up for a stand up of off-limits jokes of diversity.
Comedy Central Stand Up, Asia! happens 13 July, 8:30 pm at Victoria Theatre.
If you're not a cat-lover, feel free to skip this passage. And reflect on your poor life choices while you're at it. If you are a cat enthusiast however, rejoice that for the first time, felines are getting a share of the spotlight. It's an indulgence of local and international product vendors, educational talks, workshops, and of course, adorable felines.
Singapore Cat Festival happens 14 – 15 July, 11 am to 9 pm at Leisure Park Kallang, Level 1 atrium.
Sundays just got a lot more chill with this casual hang out at Camp Kilo Charcoal Club. A passion project of DJ Zig Zach and Jade Amar, expect good ol' House music, artisanal bakers and crafters, interior decor and fashion accessories all in one place. Oh and did we mention the hearty roasts from Camp Kilo Charcoal Club? It's gonna be a great Sunday.
Sunday Social Market happens on 15 July, 12 – 10 pm at 66 Kampong Bugis #01-01, Singapore 338987.
The tenth edition of this anticipated event featuring the best local vendors and performers is no small venture. Underground Market? ✔ DJ Sets? ✔ Yoga On The Streets? ✔ Artisan workshops? ✔ With all that's in the lineup, street party must just be a humble name for a festive celebration of art, music, and culture.
Urban Ventures X Street Party happens 7 July, 4 – 10:30 pm at Temple Street.
Liquor lovers are not short on options this year, with yet another alcoholic festival happening this Saturday. The Japanese brother of Soju is the star of this showcase with over 450 labels from 45 breweries all over Japan. The largest in Southeast Asia, it's your best bet at bagging seasonal and premium sakes along with limited edition artisanal table ware.
Sake Festival Singapore 2018 happens 23 June, 1 – 6 pm at Suntec Singapore International Convention & Exhibition Centre.
Didn't get your fill at Ultra? Here's another iconic annual music festival to be at. Celebrating the best of the Asian entertainment scene, you can enjoy the vibrant diversity of rising regional talents, headlined by our very own THELIONCITYBOY and Shigga Shay.
Sundown Festival happens 24 June, from 6 pm at Siloso Beach Sentosa.
Catch this highly-anticipated showdown between no. 11-ranked Donald Cerrone "Cowboy" and the rapidly rising British star Leon Edwards "Rocky" at the Octagon®. The fight card will also boast athletes from around the world and next generation MMA icons.
UFC Fight Night Welterweight Bout happens 23 June, 3 – 8 pm at Singapore Indoor Stadium.
We shouldn't even need to mention this high profile annual music festival because you should have already gotten your tickets. If you need any more incentive, the third edition's lineup sees Afrojack, DJ Snake and Nicky Romero amongst the few headliners to grace the mainstage.
Ultra Singapore 2018 happens on 15 – 16 June at 1 Bayfront Avenue.
Drinking? For a good cause? God must exist. Or at least the guys who created this clever global charity event. You have more than 80 bars to choose from to enjoy the classic Italian aperitif, and where better than Italian craft cocktail bar Marcello. Do try head bartender Palmira Bertuca's Limonegroni, exclusively concocted for this annual event.
Negroni Week happens until 10 June at various participating venues.
It's the ultimate #supportlocal event with 12 famous hawkers, dishes at $2 and beers for as low as $3. Not only do you get cheap yet amazing food with live music performances, all proceeds will go into funding future opportunities for hawker culture.
Tiger Street Food Festival happens on 8 June, 5 – 10:30 pm at Open Field @ Tan Quee Lan Street.